Designer Spotlight: Rubin Singer
As a third-generation couturier, Rubin Singer began designing clothes at a very young age. Through his father and grandfather, both renowned Russian designers, he developed an eye for elegant style and innovative technique.
After moving to New York, Singer's career took off, designing for major labels such as Oscar De La Renta and Bill Blass. In 2007, he created the Rubin Singer brand, capturing an edgy yet sophisticated aesthetic that empowers the contemporary woman.
We caught up with the busy designer in his beautiful Manhattan showroom to discuss his design process, from the initial sketch to the final creation.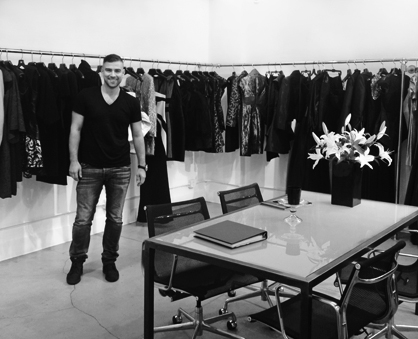 Rubin Singer Showroom
"The design process is very abstract. For me, it begins with the nucleus of the collection, whether it's a time period or a historical reference, a painting or a film," Singer tells us.
His Fall/Winter 2013 collection, Valkyrie's Dominion, is inspired the strong and powerful warrior women who died in battle under Valkyrie, a Norse Viking mythological god. The line is edgy yet luxurious, fit for the refined modern woman with a rebellious side.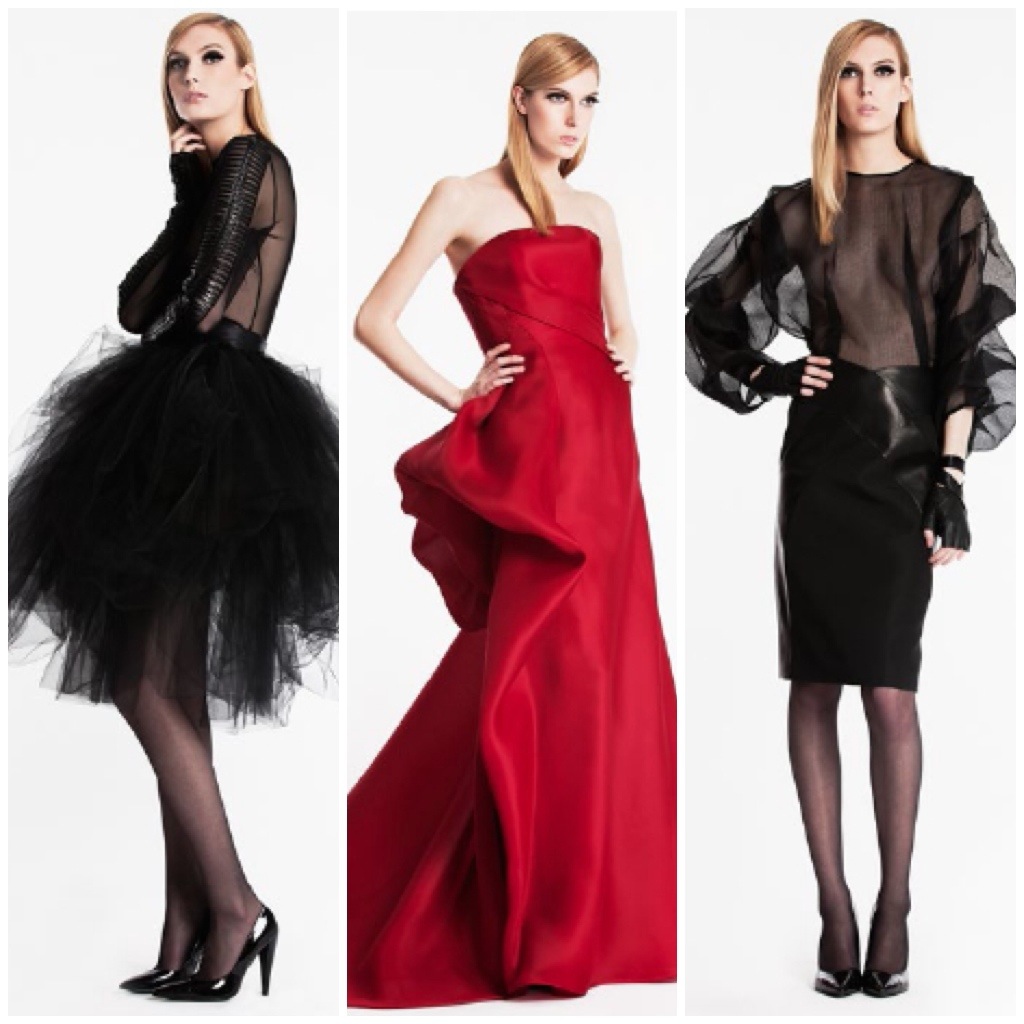 Rubin Singer Fall/Winter 2013
"After I gain my initial inspiration, I then immerse myself in that role, either by watching the film over again, re-reading the book, or looking at images that are refer to it," says the designer.
"Then fabrics start to percolate and come together. There is usually a point in time where nothing is happening and I start to freak out a little. It's like a chicken sitting on a egg waiting for it to hatch," Singer jokes.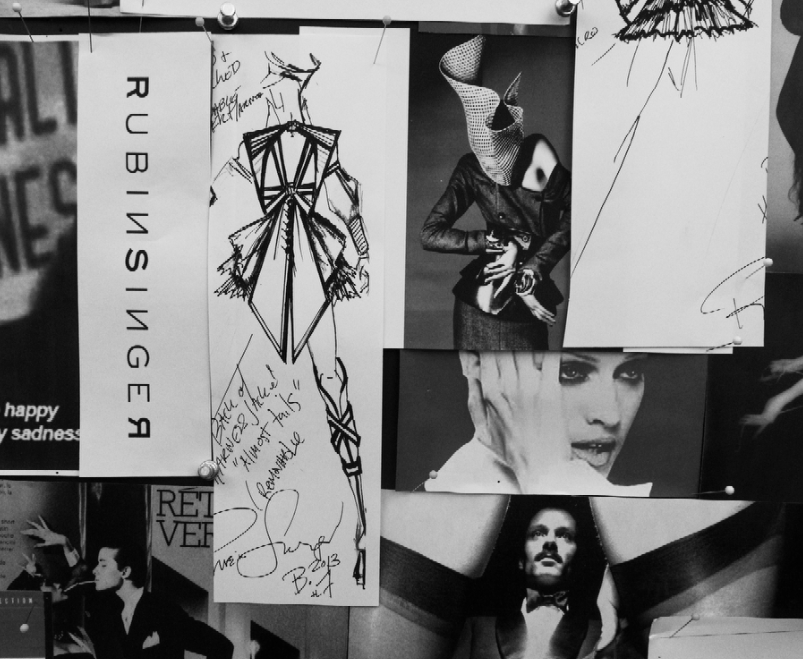 "All the sudden my water will break, and sometimes I will be able draw an entire collection in a weekend." Unlike many designers, Singer sketches each and every design himself. "There are usually 200 to 500 sketches per season. I just draw and draw, and refine and refine."
"Once I have more or less the outline of the silhouettes done that's when I start taking the actual fabric and putting it to reality and working with my patter makers. Sometimes what's on the sketch and what comes out in reality are completely different depending on how the fabric reacts," the designer explains.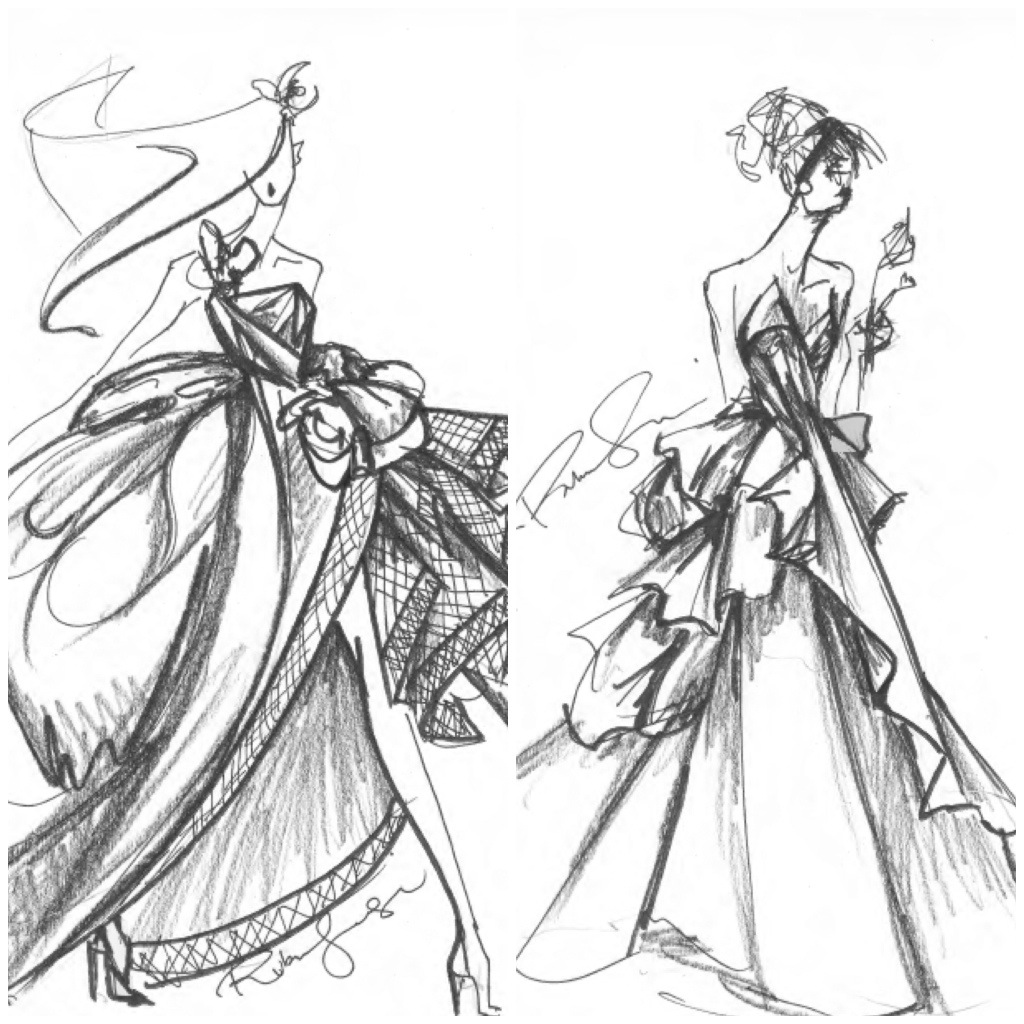 "Every fabric tells you what it wants to be rather than you telling it. So you can't force certain things. Some of the dresses in this collection are not what they were supposed to be, but each piece evolves and you refine them till they become what they are."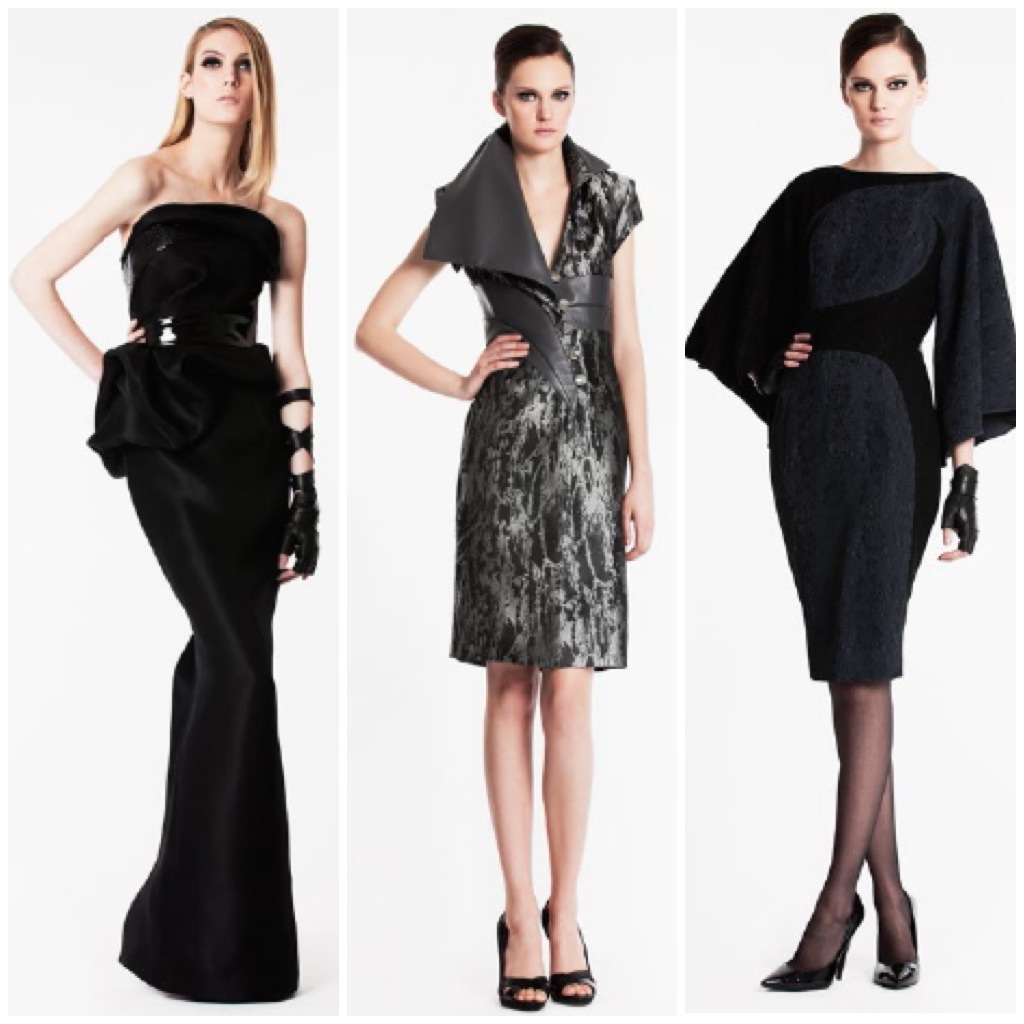 Rubin Singer Fall/Winter 2013
"Often times you'll start building a collection and at some point there's no need to think about it anymore because the collection tells you what it needs. Usually the week before the collection is done is when it all starts coming out and I just can't seem to stop!"
Go inside Rubin Singer's world and view his entire collection at RubinSinger.com. The designer's line is available at select Neiman Marcus stores.
Tagged in: fashion, designer, design, fall 2013, interview, winter, exclusive, rubin singer,