Designer Spotlight: Three Dots
Founded in 1995 in California, Three Dots began with three styles, three sizes, and twelve colors. The simple concept lead to instant success for the women's line. Today, the company has expanded to include exclusive knitwear, cashmere and wovens. A favorite of Hollywood starlets and New York editors, Three Dots is a lifestyle brand based on pure, effortless luxury.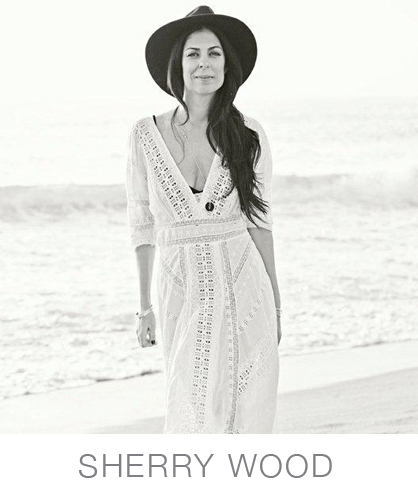 Senior designer and creative director of Three Dots, Sherry Wood, started making her own creations from random pieces in her closet as a young girl. She landed her fist design job after graduating from college in 96' and has worked in the industry ever since.
Intrigued by her everyday surroundings, Woods looks to the streets of Los Angeles for style inspiration. "Watching people what they are wearing, how they are wearing and putting it together is very important for me. Living in LA I get to see a mix of everything which I love," says the designer.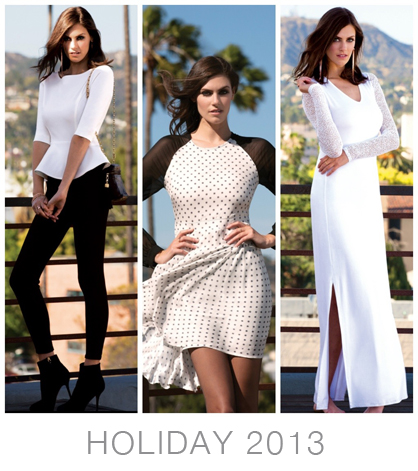 Three Dots' recent collection, Holiday in Hollywood, is inspired by the quintessential California dream. "I went straight to the source of a California lifestyle brand that's infamous for their luxury and effortless style," says Woods. The line features holiday styles that are sophisticated yet easy to wear. "When people hear Hollywood they immediately think glamour and beauty. The collection embodies all those elements."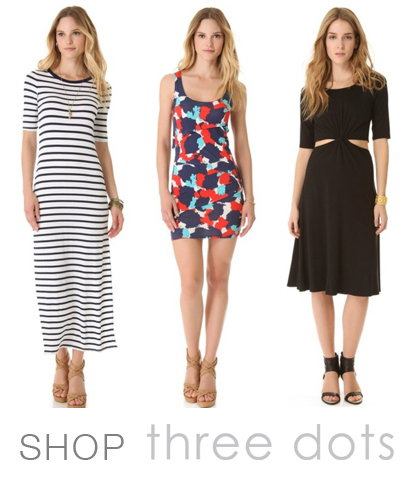 Three Dots | Minnie Mortimer Column Dress
Three Dots | Minnie Mortimer Tank Dress
Three Dots | Minnie Mortimer Cutout Twist Dress
With an evolving company that continues to grow, the future of Three Dots is looking bright. Moving forward, Woods is looking to capture a whole new customer. "Modern women shop very differently today then they did in the past, and I want our brand to be ahead of the trends that are happening in the market place." Her goal is to expand the brand into other categories while still maintaining its true essence of pure effortless luxury.
Experience the entire range of styles at threedots.com.
Tagged in: fashion, designer, holiday 2013, california, interview, collection, winter, los ángeles, los angeles, brand, q&a, three dots, sherry wood, spotlight,