Wellness Wednesday: 5 DIY Hair Treatments
Between the constant drying, dying and damage from the sun and styling, we put our hair through the ringer. Give your strands a vacation by treating them with one of the following DIY hair masks. Whether your locks are dull, lifeless or in need of a little moisture, we've got a natural solution for you.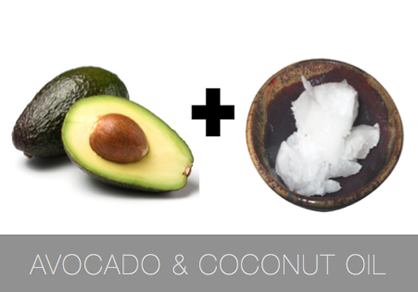 Mash an avocado and combine with three tablespoons of coconut oil for the ultimate hydrating treatment. High in vitamins E and B, avocados are great for softening dry strands and supporting hair growth. Coconut oil is an amazing moisturizing agent that will leave hair shiny and soft. Both work great in repairing damage to the scalp and treating dandruff.
Massage this treatment onto your scalp and into your strands and let sit for 30 minutes for best results.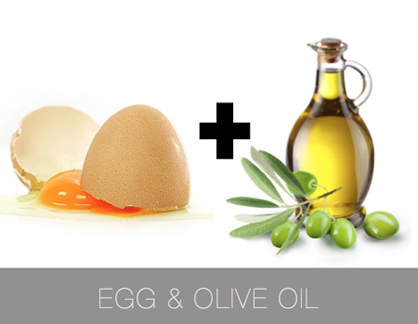 If your hair suffers from breakage and damage from chemical dyes and over-styling, combine 2 eggs and 2 tablespoons of olive oil to bring it back to life. High in protein and essential vitamins, eggs help rebuild brittle strands and even contribute to overall hair growth. Olive oil works as a great moisturizer and contains a healthy dose of vitamin E, an important antioxidant that also promotes hair growth.
Coat entire head with mixture and let sit for 10 minutes in the shower. Be sure to rinse with lukewarm or cool water so the egg does not start to cook on your head!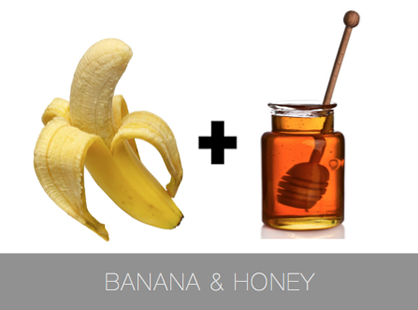 Blend together 1 banana and 3 tablespoons of raw, unfiltered honey as the perfect conditioning treatment for lustrous locks. Chock full of vitamins, bananas work to strengthen hair and soften damaged strands, while honey works as a clarifying and nourishing treatment for added shine.
Saturate your scalp and hair in this yummy smelling hair mask and let sit for 20 minutes.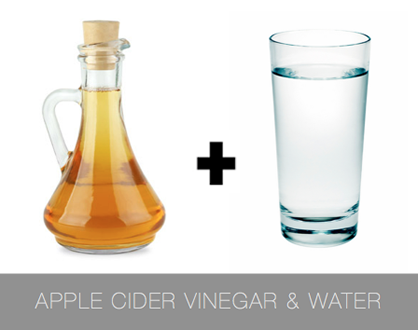 Remove product residue and build-up from your hair by mixing a half cup of raw, unfiltered apple cider vinegar and a half cup of water together. This miracle ingredient restores the natural pH balance of your hair, helps kill bacteria and leaves hair soft and smooth. It also works as a natural detangler.
Shampoo as you would normally and pour mixture on your hair. Massage into scalp and let sit 10 minutes before rinsing.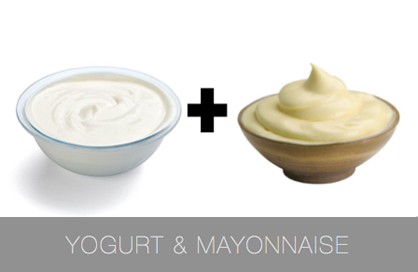 If shine is what you're after, mix a quarter cup of organic and natural yogurt with mayonnaise for the perfect gloss-producing mask. Yogurt contains live enzymes, which work together to create a healthy shine, and lactic acid to fight dandruff. Mayonnaise, while not a great condiment for consumption, contains oil, vinegar and eggs; a great combination of ingredients for restoring moisture, shine and hydration.
Coat your hair and scalp in this mixture and let sit for 20 minutes.
Read more Wellness Wednesday
Tagged in: wellness wednesday, diy, beauty, hair, eco friendly, coconut oil,