Fall 2011: Derek Lam
Derek Lam's Fall 2011 presentation at New York Fashion Week on Sunday gave a heads up what working women of the future may look like.
Everything from plaid knits and trousers to fur coats was given a modern overhaul. Preppy menswear with strong lines in nautical hues gave off a tough vibe—not to mention the slicked back, straight androgynous hair. Doc Martens and chunky black heels also gave a masculine touch. Just because the Fall 2011 collection, however, was a tad tomboy, that doesn't mean it wasn't sexy.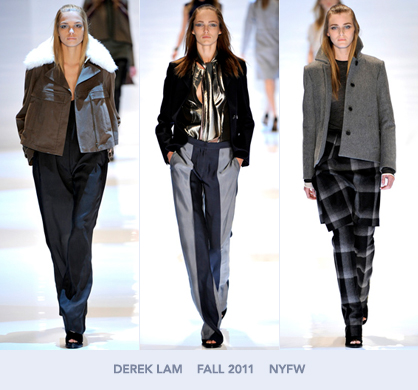 Only a few looks covered up the ladies in cold-weather wear. For the most part, tight leather pants showed off the body, hosiery was traded for the bare leg and the occasional sleeveless item made the list.
Plaid made its way in, on vests, skirts and pants. The classic fabric wasn't rugged, but rather chic, especially under a long black fur vest worn by Magdalena Frackowiak.
For those fall nights, Lam opted for halter dresses, a look most often seen in spring. However, the length, volume and color palette – such as yellows, light blues and reds—made the styles appropriate for the season.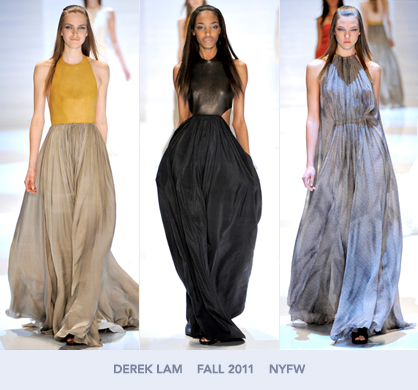 Tagged in: new york, new york, fashion week, runway, derek lam, fall 2011,