Fashion's Night Out on Rodeo Drive
Fashion's Night Out (FNO) is the biggest night of the fashion industry. A collaboration between American Vogue, the Council of Fashion Designers of America, NYC & Company and the city of New York, FNO was developed in 2009 to celebrate fashion, restore consumer confidence and do its part to boost the economy during the recession. Since its inception only four years ago, FNO has become a global phenomenon and is celebrated worldwide — from Sydney to Paris and New York City to Orange County and Los Angeles.
With the fashion celebration entering full stride, the City of Angels was brimming with events from the Beverly Center to The Grove to Robertson Boulevard on the evening of September 6. However, there's no better place in L.A. to celebrate fashion on its night out than the iconic Rodeo Drive.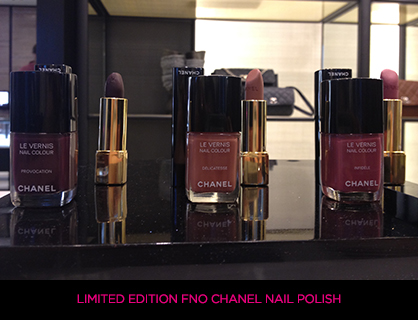 While last year's Rodeo Drive FNO celebrations were thrown by the city of Beverly Hills and presented a full spectacle of celebratory amusements, including a Ferris wheel, food trucks and stilt walkers, this year's events were much more timid. Rather than Rodeo Drive throwing the event with participating neighboring stores, there was no street celebration and each individual store was responsible for holding their own soiree. In total, there were between 40 and 50 participating store events, all with their own twist to the night. Neiman Marcus, Chanel and Bottega Venetta were among the top places to see and be seen.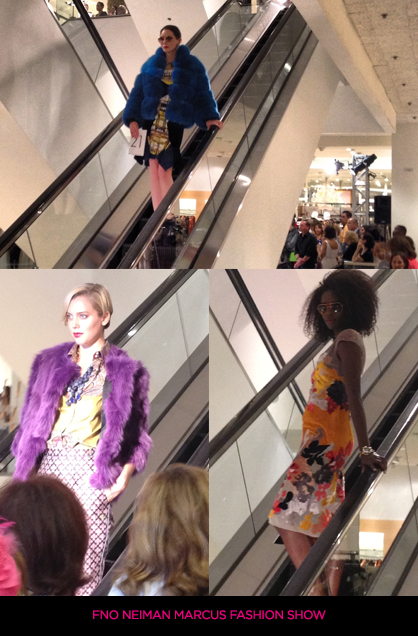 Putting a fun spin on the typical department store catwalk, Neiman Marcus Beverly Hills held a fashion show complete with models that came down the runway, strutting Fall fashion on an escalator. The store also had cocktails for of-age shoppers who wanted to make the night extra fun. Chanel carried a limited edition FNO nail polish and lipstick combination in three different shades — Provocation, Delicatesse and Infidele — that paired perfectly with its fall collection. Bottega Veneta debuted its group of eco-friendly handbags that were produced using vegan materials and environmentally sensitive dyeing and finishing products. Sister stores, Prada and Miu Miu, will donate a portion of the night's proceeds to P.S. Arts, a non-profit that supports children through arts education.
Though Rodeo Drive wasn't as festive as it was last year, the fashionistas were out in full force with credit cards in hand ready to make this FNO one to remember.
Tagged in: lux exclusives, neiman marcus, fall 2012, los angeles, fno, fashion's night out, rodeo, fashion's night out 2012,