Valentine's Day Nail Art Ideas
The first holiday of the year is almost upon us and love is in the air. Whether you have a date that night or not we all want to look our best come Valentine's day. Impress your Valentine's or gal pal with these 5 nail art ideas.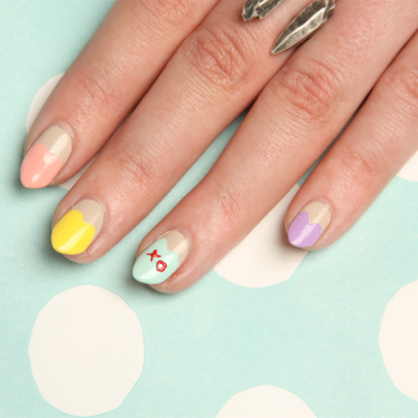 If you're fans of the confection hearts that circulate every Valentine's day then you're going to love this adorable mani. Featuring pastel colors that the heart shaped candy is known for, you probably have a few of these shades stashed in your polish collection. Create the heart shape with some tape and scissors and paint over nude nails with some cute pastel colors. Pick up a red nail polish pen and you're all set!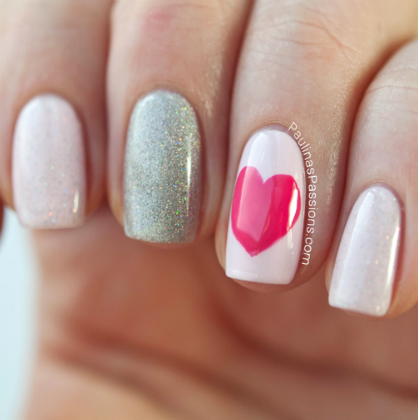 A simple and sweet Valentine's day manicure is something that is appealing to every lady. This mani offers an easy to do heart shaped on a single nail, something that can be done with the ease of a nail polish pen. Head to the beauty store to pick up a light shade of pink and gold polish and have fun with the painting!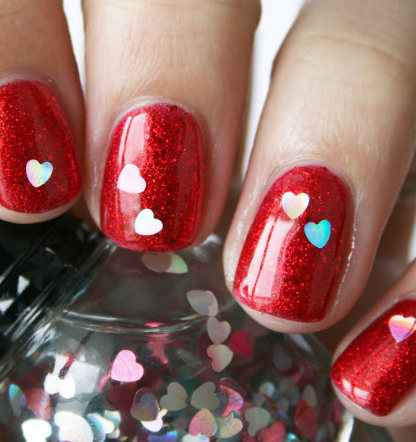 It's just not Valentine's day if you don't have some red polish to show for it. Most ladies have many shades of red, it's just a universally flattering shade, and it's safe to assume a red sparkler is in your collection. All that's needed for this manicure is a bottle of heart shaped glitter polish, which can easily be found at your local drugstore, and a toothpick for precision placement. After you've gotten your products, create your own unique designs with the glitter.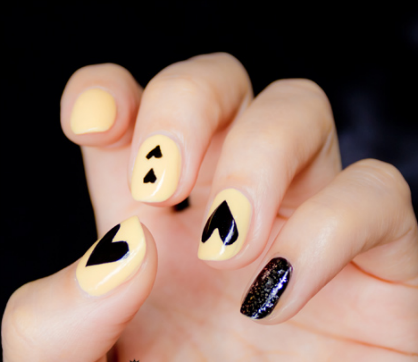 Some people aren't into the whole red and pink color coordination that is Valentine's day and that's A-ok. This is the perfect manicure for those who probably never wear pink. Heart shapes are still included because it is Valentine's day after all. Take a different spin on this with a pastel color , or one of your choosing, for the base and black polish for the hearts. Again, you can create you own look with this design grab a toothpick and get to designing.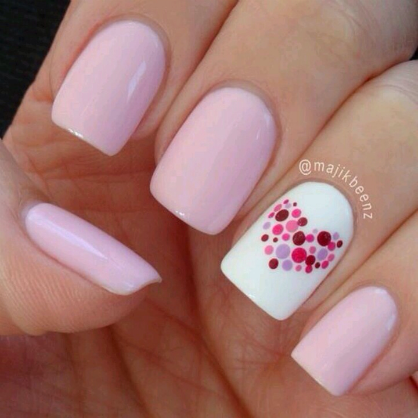 This is the holy grail of manicure Pinterest boards and they are all designed by one person. Take a gander at the dozens of designs and get inspired with this cute manicure. We love the mani trend of painting an index finger a different color. Get a few red, pink and pastel colors and create a dotted heart shape with your go-to design instrument, the toothpick.
Read more Beauty.
Tagged in: guides, lux beauty, beauty, nail art, valentines day, manicures,