Wellness Wednesday: 10 Healthy Recipes Using Lentils
Healthy, delicious and cheap, lentils are a great source of fiber and protein and can be added to just about anything! From soups and salads to dips and burgers, lentils easily absorb the flavors from your favorite spices and seasonings. Start expanding your lentil recipe repertoire with these 10 tasty ideas.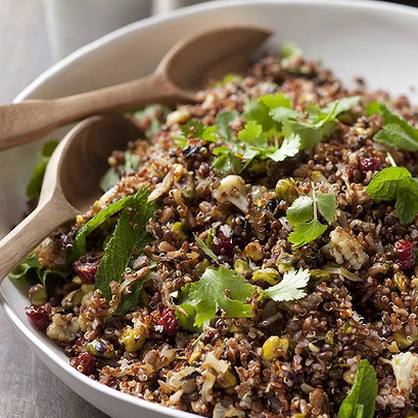 Lentil Tabbouleh
Make a healthy lentil tabbouleh as a warm-weather side dish for all your summer parties. This simple salad features a minty, lemon dressing for a refreshing touch.
Lentil Chili
Warm up a cool night with a hearty bowl of vegan lentil chili. Featuring sautéed onions, chili powder and cayenne pepper, this recipe certainly has a spicy kick. Garnish with sliced green onion.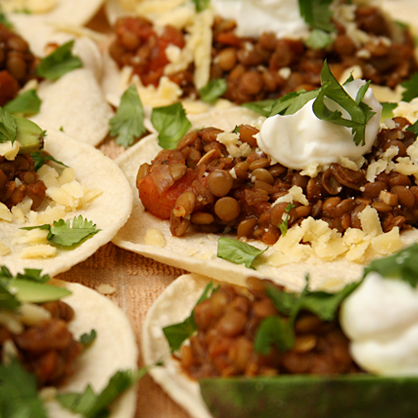 Lentil Tacos
Put a healthy spin on Mexican food by adding lentils to your tacos! Lentils work as a great substitute for rice or beans. Top with cilantro, avocado and salsa for added flavor.
Curried Lentil Dip
Served as a dip, a side or a healthy soup, this curried lentil recipe is sure to be a crowd pleaser. Infusing Indian and Thai flavors, the dish is great served with grilled pita or naan
.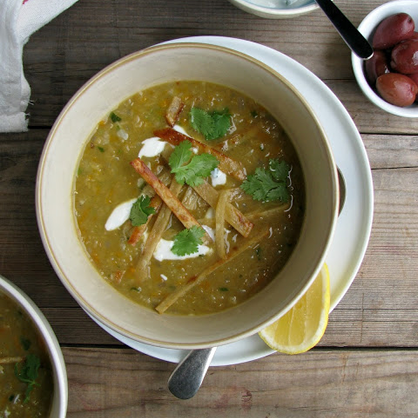 Creamy Lentil Soup
Featuring exotic spices, this authentic, creamy lentil soup recipe comes from the book "Modern Flavors of Arabia." For the perfect presentation, top with a yogurt cream and baked tortilla strips.
Lentil and Kale Salad
Get your fill of greens and a serving of protein with this lentil and kale salad. Featuring bold textures and colors, the salad gets a small dose of savory flavor from crisp prosciutto.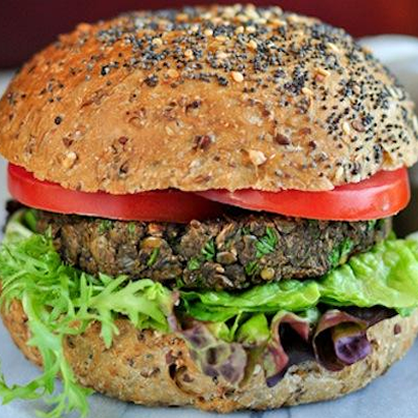 Lentil Burgers
Satisfy the vegan and gluten-free foodie in your life with mushroom lentil burgers. Herbs and spices including thyme, oregano, rosemary and chili flakes add so much flavor, you won't even miss the meat.
Indian Spiced Lentils
Full of flavor and spice, Indian lentils work well as a main course or a side dish. Packed with nutritious vegetables, try adding chicken for a filling and satisfying meal
.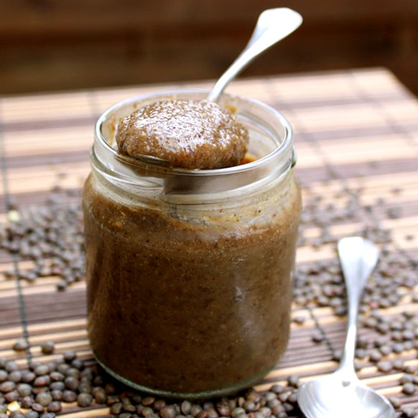 Lentil Jam
Don't turn up your nose just yet; this recipe is proof that lentils, vanilla bean and ginger can create a stunning result. The creamy texture of this fragrant lentil jam pairs perfectly with cheese and crostini.
Lentil Meatballs
Light in texture but robust in flavor, this lentil meatball recipe has a lot to love. The secret to this yummy dish is in the lemon pesto sauce, so don't skimp when serving it up.


Read more Wellness Wednesday
Tagged in: wellness, food, wellness wednesday, recipes, nutrition, health,