Pinterest Inspiration: 5 Holiday DIYs We Saw & Tried!
The holidays are just a few weeks away and we couldn't be more excited! How could you not love the fresh smell of pine mingled with eggnog? To share our festive spirit, we found five inspiring DIYs that will spruce up your home, especially if you are hosting a spectacular shindig. These holiday crafts of candy cane vases, centerpieces and more will look impressive, but are actually a cinch to create. Trust us, we made them at the office! You just need a few minutes and a handful of items from around the house. Now you have no reason not to try them.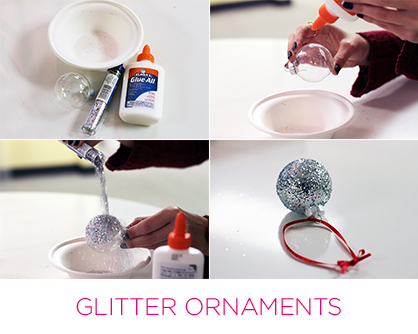 Glitter ornaments
Tired of your usual ornaments? Glam them up with a dusting of glitter! Valley & Co. Lifestyle demonstrated how to give plain ornaments a makeover by covering them in glue and then sprinkling silver glitter all over. Loop ribbon through the wired hole and voila! – a shiny new ornament is born!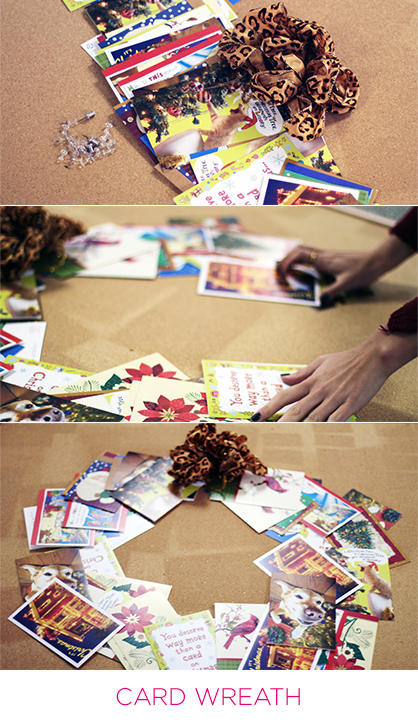 Holiday card wreath
Being as popular as you are, there's always the question of what to do with all the holiday cards you received. Why not re-create a symbol of the season? No, not a tree, a wreath! House and Home recommends grabbing a bulletin board and arranging your cards in a circle, holding them down with pushpins. Complete the wreath by pinning a big bow on it.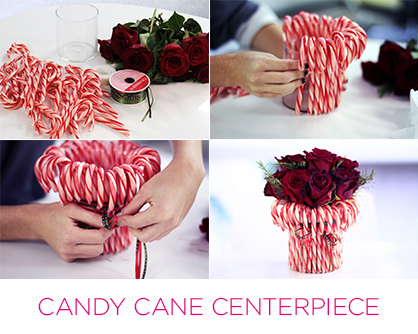 Candy cane vase
Courtesy of the Ecopolitan Bride, one of our favorite DIYs brings roses and candy canes together in a crafty floral arrangement. All you need is a circular vase the height of candy canes, double-sided tape, ribbon, roses and of course, candy canes. Line the vase with tape and carefully place candy canes around the perimeter. Tie a neat bow around the canes and arrange your roses in the vase! Isn't it jolly?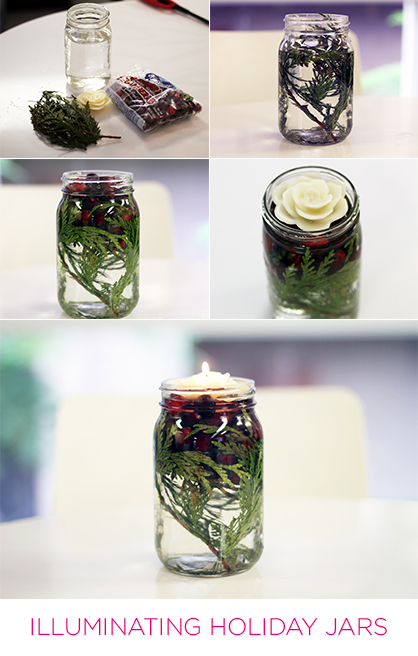 Illuminating holiday jars
Looking for a festive centerpiece that isn't the traditional flowers and candle combo? Make your own creation with fresh cranberries, a mason jar and some greenery, as inspired by Better Homes and Gardens. Simply fill the jar with water, add the greens and then cranberries. Top it off with a floating candle and you've got yourself a merry little centerpiece. Make a few to spread them around the table, or use different size jars to create varying heights in a cluster.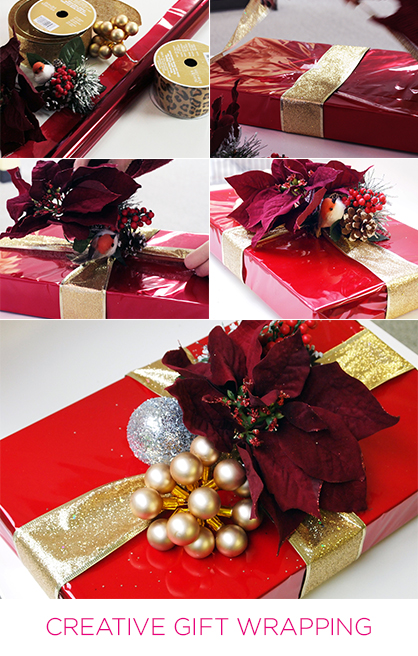 Creative gift-wrapping
Sure you can wrap gifts and slap a pre-made bow on it, or you can get fancy. We elevated our wrapping by replacing the bow with an oversized faux poinsettia, decorations and ornaments. Dig out adornments that didn't make it on the Christmas tree and use them to bring a festive touch to presents. The Enchanted Home features 35 more ways to give wrapping a unique spin. Your loved ones will be more impressed by the wrapping than the gift!
Which DIY are you most excited to try?
Tagged in: holiday, diy, holiday 2012, pinterest, crafts, decorations, diy holiday decor, pinterest inspiration,