How To: 4 Inspirational Halloween Makeup Ideas
You've got the perfect costume, but it's not complete without the proper hair and makeup! While intricate Halloween makeup can often seem intimidating, you don't have to be an expert to recreate these looks at home. We spent the afternoon with Xochitl Ibanez of Makeup by XO creating 4 Halloween looks, complete with step-by-step directions for you to follow. Whether you opt for the powerful Superhero or sexy cheetah, you'll be sure to impress party-goers with your Halloween look.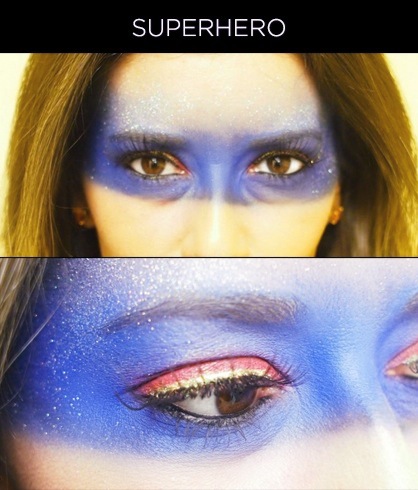 Step out this Halloween as Wonder Woman or your favorite Superhero. No need for a mask - with the proper makeup, you'll look like the real deal! Here's how to recreate the look:
Step 1: Use a primer as a base and apply a matte blue shadow around the entire eye area except for your lower eyelids to create a mask-like effect.
Step 2: Add a matte red eyeshadow to the lids and line your eyes with a gold liquid eyeliner.
Step 3: Apply false eyelashes to your top lashes.
Step 4: Finish with loose glitter on your temples and above the eyebrows.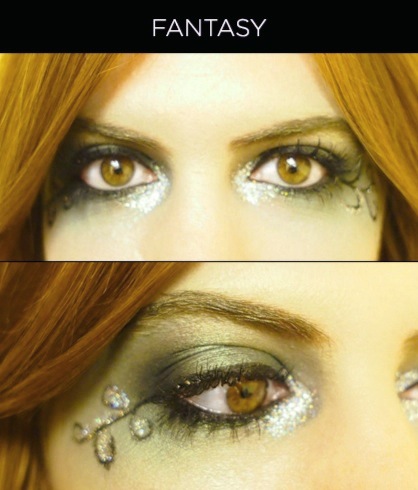 If you're planning a fantasy-esque costume a la Tinker Bell or Poison Ivy, it's all about the exagerrated green eye. Get the look with these 5 simple steps:
Step 1: Create a smokey eye look using green eyeshadows.
Step 2: Use a liquid eyeliner to line the entire eye.
Step 3: Apply a few individual false lashes to your top and bottom lashes.
Step 4: Add a vine effect on the corners of your eyes by using a gel eyeliner.
Step 5: Finish by applying loose glitter to the vine and on the inside corners of your eye for added depth.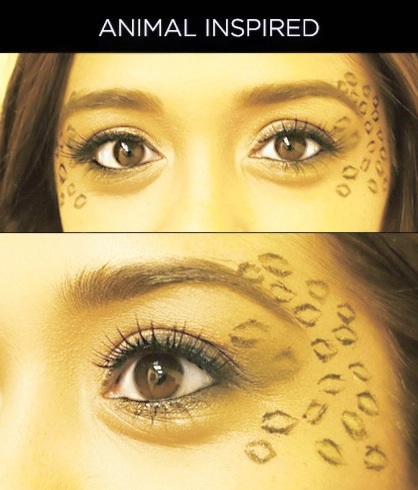 Go beyond the whiskers this year with this sexy look inspired by a cheetah. Add ears and a tail and you're good to go.
Step 1: Use a bronze eyeshadow palette to create shimmery earth tone eyes.
Step 2: Apply a strip of false lashes.
Step 3: Use a gel eyeliner to add a cheetah effect on the outsides of the eyes.
Step 4: Fill in the cheetah circles using a gold eyeliner pencil.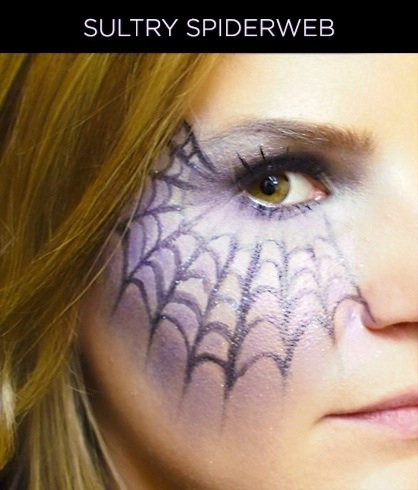 Get creative with your makeup this year with a sulty spider web! Anyone can recreate this look in 4 simple steps. Here's how:
Step 1: Begin with a smokey purple eye and extend the purple three quarters of the way down your cheek.
Step 2: Apply a strip of false lashes.
Step 3: Use a gel eyeliner to create a spider web that comes out of the eye.
Step 4: Complete with a hint of glitter on top of the spider web to make it pop.
Follow Xochitl on Facebook and Instagram for more makeup inspiration!
Read more Halloween 2013
Tagged in: makeup, diy, beauty, halloween, how to,