How to Host a New Year's Eve Party
It doesn't take waiting in long lines to get into a club, or spending tons of money in order to have an unforgettable New Year's Eve. Mix together great friends, food, drinks and music and the results will be stellar.
With New Year's Eve right around the corner, it's time to get moving and plan your house party.
Invitations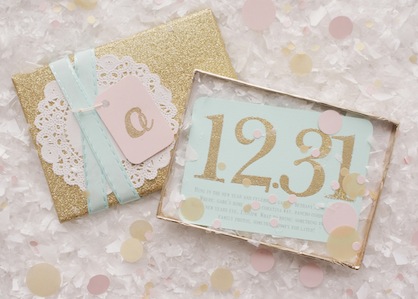 Make sure you tell all of your friends about your party. Either do formal snail mail invites or send emails. At this late date, emails are probably the best route to take. If your friends are okay with it, you can even opt for text invites. The first step is to decide whether you're going to invite everyone you've ever met, or keep the group small and intimate. Either way, you can't go wrong. It's more about what your home can handle, and how much time/money you want to spend to entertain your guests.You can throw a party without spending a fortune.
Decorations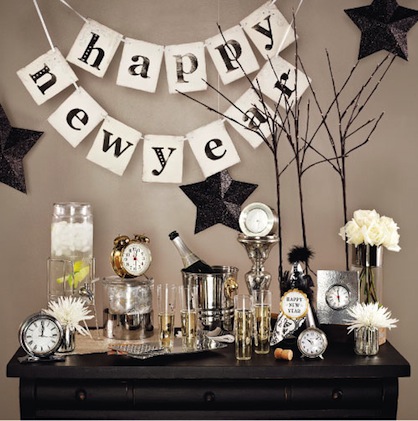 It's easy to decorate for New Year's Eve. Add glam white and silver balloons, matching tablecloths, perhaps some netting, confetti and streamers and you're set. A fun idea is to create a "vice station" with all of the indulgences that people tend to give up as New Year's resolutions. Fill a table with decadent desserts and candy; create a retro smoking section on the patio; make a cheesy fondue table of melted goodness; even set up a gaming area if your guests are gamers and they're swearing to spend less time in front of their Xbox One next year.
Cocktails
Drinks are a big part of New Year's Eve for most people. Create a punch that will make them come back for more, offer a signature cocktail, and provide a selection of bottled beers in order to please even the pickiest palate. If wine is your thing, then offer a smooth red Cabernet or Syrah, and an easy-to-drink Pinot Grigio, and you should be set. While it's tempting to offer a broad selection, there's really no need. As long as your bar offerings are top-notch, everyone will find something they can enjoy. If you feel bored with Champagne, try Prosecco or offer nonalcoholic Twelve, a fizzy blend of fruit and herbal tea.
Food
Everyone expects to be fed at a party. Even one such as New Year's Eve where drinks are often the mainstay. If you and your friends are foodies, then prepare a selection of cold appetizers along with one or two hot appetizers to be brought out as refills are needed, so that you still have plenty of time to mingle with your guests. It might be a bit retro, but the Crock-Pot is your friend to keep things warm. You don't want to be stuck in the kitchen all night. If delicious homemade morsels don't matter as much to your guests, then go the chips, salsa and guacamole route and set out plenty of other store-bought goodies such as nuts, cheeses and crackers. Let guests nibble on hearty little bites, as well as tidbits from gourmet markets. Remember, most people will be drinking, so you want to provide them with food options to help offset their alcohol intake.
Music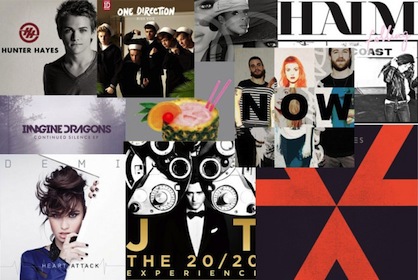 Music definitely sets the tone for the evening. Consider making it a repeat Y2K party. Who doesn't want to hear another rendition of Livin' la Vida Loca from Ricky Martin or Every Morning from Sugar Ray? The 80's and 90's have been done to death, so opt for a year that is old enough to be retro, yet new enough to be a creative party theme.
And then, whatever you do, don't forget the party hats and noise makers for the midnight festivities. Buy some inexpensive champagne glasses from your local party store, and stock up on enough sparkling wine, Champagne or Prosecco so that everyone can have a glass when the big ball drops in Times Square. Because of course you're watching Ryan Seacrest. Right?
As for cocktails and punch, here are two of our favorite recipes:
Citrus Sparkler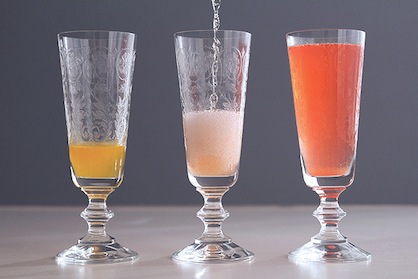 There's something about New Year's Eve that makes it mandatory we drink something sparkly. Whether you go the champagne route or even just stick to some good old-fashioned sparkling water, you need a drink with a little bubbly. This citrus sparkler from Honestly Yum fits the bill just right. Pop open some champagne or sparkling wine (or water) and pair it with the juice of either a grapefruit, blood orange or a Cara Cara orange.
Gin Punch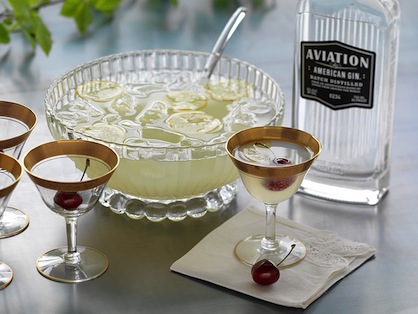 Making a punch for a party is always a good idea. After all, it's pretty nifty to combine a few ingredients with your favorite liquor for an instantly delicious drink. It seems like punch recipes are getting better and better, take this Soyers gin punch for example. Use your favorite liquor and grab your go-to champagne for a drink that's festive and tasty.
Read more New Year's Eve
Tagged in: cocktails, new year's eve, party ideas,