Inspired Style: Bulgari Reinvents Snake Head Motif
The snake is one of the oldest and all-encompassing mythological symbols in the world. In many nations, snakes are highly regarded as powerful guardians of temples and other sanctuaries. As an emblem for rejuvenation and eternal life, ancient Greeks, Romans, Aztecs and Egyptians all wore gold serpent bracelets for decorative jewelry.
In the 1940s, Italian jewelry company Bulgari designed its first-ever diamond-encrusted, silver and gold snakehead watches, which cleverly wrap around the wrist. Style icon Elizabeth Taylor famously sported Bulgari's Serpenti bracelet-watch while filming "Cleopatra" in 1962. Now the luxury brand is once again debuting this classic motif with its Mediterranean Eden collection, which comprises eight elegant pieces, including bags, wallets, a bracelet and a belt. The karung snakeskin bags are the epitome of opulence, featuring gold-plated heads with eyes made of malachite.
Inspired by Bulgari's newest collection, we found equally extravagant pieces that will have you following the serpent trend.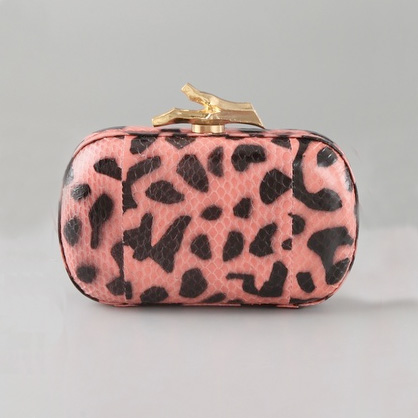 Diane Von Furstenberg's small clutch combines two animal themes: the snake and the leopard. The coral snakeskin minaudière features a leopard print with gold twig detail at hinge closure. Complete with gold hardware and detachable chain strap. A chic way to tote around your go-to essentials.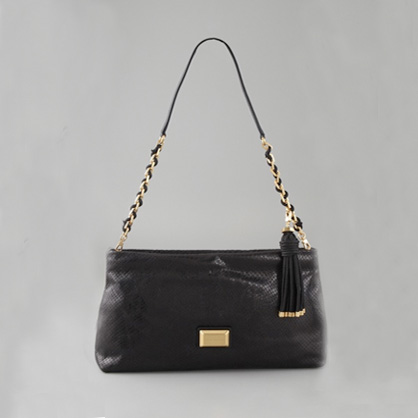 For a little more storage, opt for Marc by Marc Jacob's Erika bag. This handy snake-embossed leather handbag features antique gold hardware with interwoven cords at chain strap and detachable tassel at side. Not only does it go with any type of outfit, but it can also easily transition from day to night.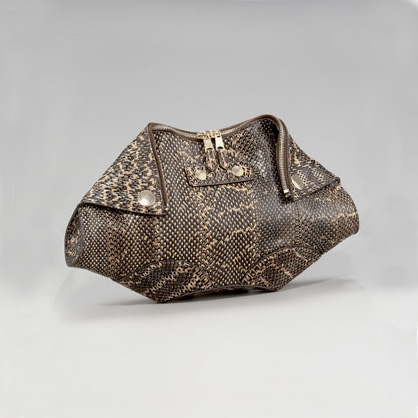 In our eyes, Alexander McQueen can do no wrong, and this Faithful clutch is no exception. Multicolor leather snakeskin makes up this oddly shaped clutch, which is outfitted with golden hardware and fold-over sides with snap fasteners. Pair it with a leather jacket and skinny jeans for an edgy, nighttime look.
So now that you have serpent accessories, it's time to find an outfit that beautifully complements them. These LUX products will not only perfectly pair with your ensemble, but also can stand out alone.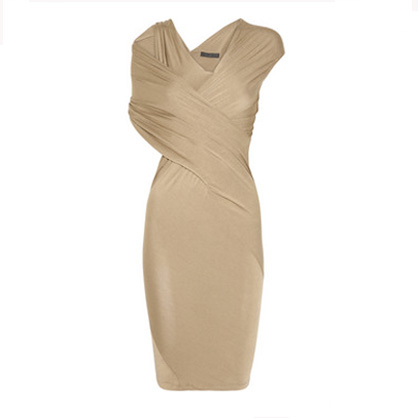 Donna Karan's twisted stretch-jersey in a luscious caramel hue hugs your curves in all the right places. This ultrafeminine dress features ruching at shoulders and waist, with a flirty asymmetric neckline and cutout detail.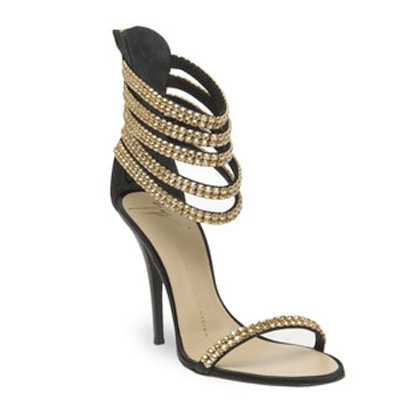 The master of women's shoes, Giuseppe Zanotti, kicks it up a notch with these sexy yet sophisticated black satin sandals boasting ankle straps covered with gold-colored Swarovski crystals. Slip on these haute heels and receive everyone's attention.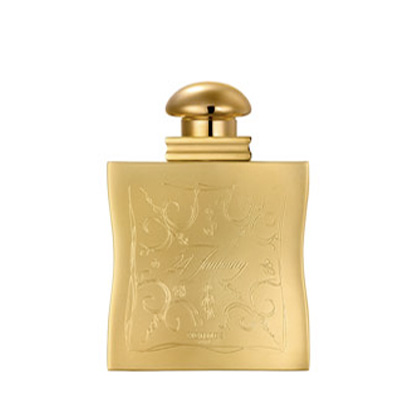 Now that your ensemble is together, finish it off with a spritz of Hermes 24 Fauburg. Dressed in a precious case engraved with a Hermes silk scarf pattern, the romantic fragrance is sensual and warm, featuring a floral, woody and amber scent.
Tagged in: trends, purse, alexander mcqueen, marc by marc jacobs, giuseppe zanotti, donna karan, clutch, hermès, diane von furstenburg, hermes, bulgari, snake head,