Q&A: Clarissa Labin
Her name may not might not ring a bell right away, but to many in the fashion world, Clarissa Labin is a rising star. Her breakout Autumn/Winter 2010 knitwear collection graced the pages of British Vogue and German ELLE, and she's made it in American mags such as InStyle and Harper's Bazaar.
Her pieces are eccentric and aren't short on personality. One thing is for sure: She takes knitwear seriously. It's all in the details with Labin. Her newest collection, Spring 2011, is even more impressive than its predecessor. Seashells take precarious positions on tees, skirts mimic the scallop of a shell and bold colors are mixed together, just as the vibrant fish that mingle on the ocean floor.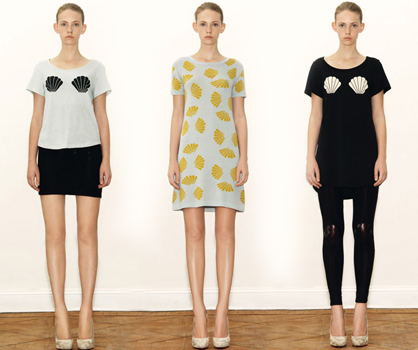 LadyLUX: What's your story…in a nutshell?
Clarissa Labin: Working at other companies such as Dior and H&M gave me a range of experience. At the end, I had to go back to my favorite product: knit. And do something that would be more personal: my own style. Therefore, I moved from Stockholm to Berlin in 2009 to start the label, Clarissa Labin.
LL: Where do you get the idea for your Spring 2011 line?
CL: The Spring/Summer ´11 collection "Underwater World" is inspired by the colorful, vibrant sea world. Corals, shells, fish and underwater plants are all present in the prints, structure and detail. The key elements, such as the structured knits and bold art, are also brought into the new season, mixing them with playful prints and feminine, yet clean and modern, new styles.
LL: What are you inspired by?
CL: Inspiration differs from season to season. I find my inspiration both in books and in real life. I often get inspired by nature, interesting surfaces, graphics and colors.
LL: Any guilty (fashion) pleasures?
CL: I'm addicted to knitwear, which is obvious, but almost worse is the unstoppable shoe obsession.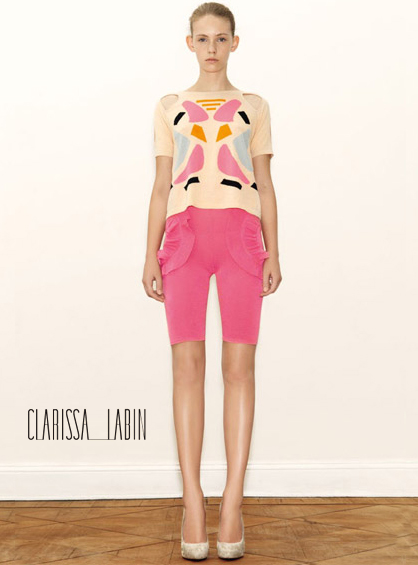 Tagged in: lux exclusives, vogue, knitwear, spring 2011, clarissa labin, autumnwinter 2010, elle,