Q&A: Jesica Milton
Seattle-based womenswear designer Jesica Milton is only 24 years old, but already has a label to her name. The namesake line, started in 2009, has a contemporary California feel that takes roots in her San Jose upbringing.
Her past collections have been monochromatic and edgy. Asymmetrical knits, structured skirts and slouchy trousers dominated her Fall 2010 collection. Milton takes a detour, however, in Spring 2011 with an emphasis on pastels and clean lines. Yes, there is baby blue in there. Milton took a moment with LadyLUX to talk about her designs and the new line.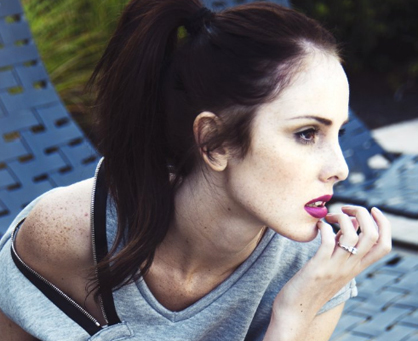 LL: How did you get into fashion?
JM: I've always been intrigued by fashion, and I've always wanted to work for myself. I left my business studies in college to study fashion and launched my line soon after. I love to learn by doing, so I jumped in feet first and never looked back.
LL: What made you leave college?
JM: I was accepted to the University of Washington's business program but "dropped out" before school even started. I was working hard and paying my own way for school, so I decided to use my energy to pursue my passion of clothing design. I studied patternmaking and apparel construction at a small school in Seattle called the New York Fashion Academy.
LL: What are you inspired by?
JM: I get a lot of inspiration from other forms of design. Oftentimes architecture, furniture and jewelry will ignite a spark for me that will translate to details or silhouettes on a garment.
LL: Where did you get your inspiration for the Spring 2011 line?
JM: For Spring '11 I was very inspired by geometric shapes. Many of the garments are draped out of square and circular cut fabric, and I enjoyed the challenge of making the harsh, minimal shapes look soft.
LL: Where'd you get the idea?
JM: In my previous collection I had a few pieces with very geometric cutouts. Using those basic shapes in the pattern cutting was a way for me to continue exploring that without translating it too literally.
LL: How would you describe your aesthetic?
JM: I like to describe my aesthetic as minimalist with a feminine undertone.
LL: How does it differ from your past lines?
JM: The pastel color palette for Spring '11 was a huge departure from familiar neutrals. The line is only a few years old, and I'm a young designer, so the brand is constantly evolving. I'm still refining my aesthetic and playing around with my signature asymmetric draping and shirtdresses.
LL: I hear the line is eco-friendly?
JM: Basically I try to do everything possible to keep my company ethical and low impact, without affecting my design choices. I try to avoid anything too "trendy" and design high quality garments that give women good mileage in their wardrobes. Also, all of the fabric scraps from our production are sent away to be recycled. If all designers took the steps to recycle their textile waste, it would make a huge impact on landfills each year!
LL: What's on the horizon for Jesica Milton?
JM: I'm very excited by accessories lately. Expect some belts and handbags coming in future collections.
LL: Anything interesting that not a lot of people know about you?
JM: When I go clothes shopping, I have a habit of trying on the weirdest-looking item I can find hanging on the racks. Half the time I end up buying it!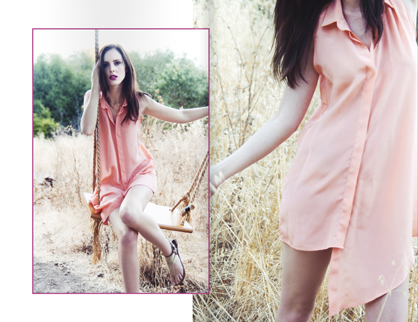 Tagged in: lux exclusives, designer, lifestyle, dress, womenswear, q&a, jesica milton, seattle,