John Varvatos revs up for a good cause
Cars and fashion usually don't go hand in hand. However, the collaboration between Chrysler and John Varvatos has shown that such a pairing can result in pure artistry inspired by a charitable cause. Proving this point, the car company and men's fashion designer have come together to create a one-of-a-kind, limited edition Chrysler 300S for The John Varvatos Stuart House Online Auction.
Benefitting an organization dedicated to serving and protecting childhood sexual abuse victims, 100 percent of proceeds from The John Varvatos Stuart House Online Auction will go to the Stuart House to further its cause.
If you're familiar with the designer's signature style, then you'll have a good understanding of the custom-made vehicle's aesthetic, as it is an undeniable representation of John Varvatos design. Sleek and sophisticated, the coveted vehicle has clean lines and a strong presence. If it were a suit, it would be perfectly tailored to the wearer. Such is the Varvatos way. "Just like [Chrysler] looks at my clothes from a different point of view, I look at their cars with a different point of view," Varvatos said of how he approached the design.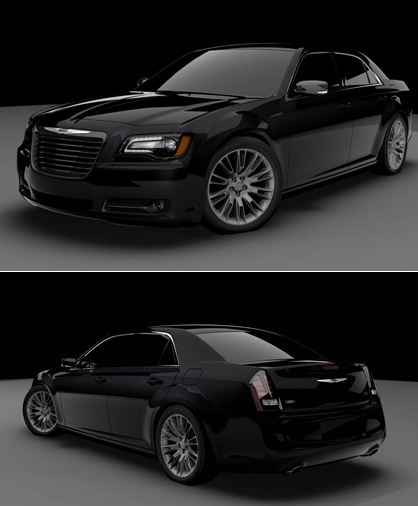 LadyLUX via John Varvatos
Valued at $75,000, his creation suggests the phrase "car couture." Unique features include Mopar 20-inch wheels in satin carbon finish; woven "black waffle" leather; flat woven heathered fabric; contrast silver vinyl fabric with texture for seat piping, headrest and floor mat binding; black leather wrapped instrument panel, console lid and door armrest; satin chrome finishes; and a black two-tone steering wheel with accent 360 ring.
Other packages available for auction include a $10,000 shopping spree with the mastermind designer himself; a year of shoes from Jessica Simpson; a visit to the set of AMC's Mad Men; a round of golf with Alice Cooper; a day behind the scenes of Funny or Die; and 40 other incredible experiences.
The John Varvatos Stuart House Online Auction runs now through March 20th at www.charitybuzz.com/JohnVarvatos. Bid on the John Varvatos car and drive away looking and feeling good.
Tagged in: charity, charity buzz, limited edition, john varvatos, limited edition car, john varvatos stuart house online auction, chrysler,