LA's Detox Market offers a pure alternative
The owners of Odacité never would have thought that a passion for pure, chemical-free products would lead to a pop-up shop in Venice Beach. The Detox Market, located on Abbot Kinney Boulevard, will be open for two months until the end of December.
When French-born Romain Gaillard and Valerie Grandury began selling their chemical-free, organic skincare products, Odacité, online last year, they were thrilled not just with the customer response, but also that the line was inspiring their clients to look for other ways to cut chemicals out of their beauty regimens.
Customers began asking for recommendations for everything from nontoxic nail polish to all-natural deodorant. In an attempt to respond, Grandury and Gaillard began researching what kind of other chemical-free beauty products were being sold out there. And they happily found plenty of them.
Thus the idea for The Detox Market.
"We wanted a place where people could come and try things and discover things; where we could help educate people about toxicity," Gaillard explained.
The bright space, with its high-beamed ceilings, natural wood floors and brick fireplace, was exactly the kind of location the partners were looking for. In keeping with the environmentally friendly theme, even their product displays are green, showcasing the goods on stacked wooden melon and lettuce crates.
In addition to the Odacité products, the shop currently offers about a dozen lines of eco-friendly, nontoxic products, including water-based Acquarella nail polish, Pure Provence organic soaps, Rahua rainforest-grown shampoos and conditioners, and the all-natural Honoré De Prés perfumes (one of the toughest products to make without chemicals, Gaillard pointed out).
The Detox Market even managed to land a batch of Kide: diamond dust-laced mineral makeup from Finland. It was the company's first shipment to the United States.
Odacite's 10-day skin detox sampler pack, which the company created just for the pop-up store, has been flying off the shelves the fastest, said Gaillard. They'll begin selling a 30-day sampler shortly, to enable customers to take the products for an even longer test drive.
Grandury had originally created the skincare line for herself in an effort to detoxify her life after being diagnosed with breast cancer in 2004. It was her friend Gaillard, however, who had convinced her to actually turn the concoctions into Odacité – named for the French word for audacity.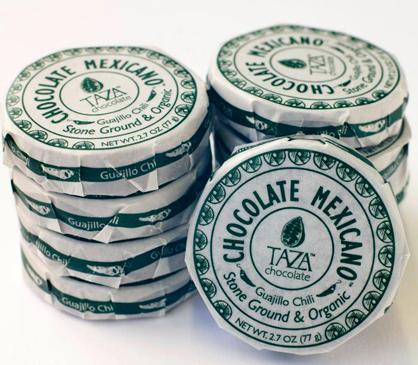 Beyond beauty, the shop also sells edible goodies such as Matcha Japanese powdered green tea; sustainably grown, stone-ground Taza Chocolates; and Kasmi detox tea from Paris, plus will soon start stocking organic O Olive Oil from Marin County. Gaillard said they'd ideally like the shop to carry even more food products, and he's currently on the hunt for a honey to add to the market's lineup.
Although Gaillard admitted he "completely underestimated" the time, effort and expense that went along with opening the pop-up store, he said not only would the duo do it all over again, but they may end up keeping the store open beyond Dec. 31. They even have tentative plans to get a second Detox Market up and running in San Francisco next spring.
"What we envision is to have the store reinvent itself a lot to switch up brands," Gaillard said. "We want to bring new things in each season."
The Detox Market is located at 1524 Abbot Kinney Blvd. in Venice, Calif. For more information, check out its Facebook page at http://www.facebook.com/thedetoxmarket.
Tagged in: lux exclusives, lifestyle, eco, green, beauty, detox, market, los angeles, odacité,