LUX Beauty Bag: Go Green
Many of us wash our hair, moisturize our skin, and makeup our face without considering the ingredient list of our beauty products. The scary reality is that many of those ingredients are doing major damage to our overall wellness, causing toxic chemicals to build up in our body.
You many have read up on the benefits on giving your daily regime an eco-facelift, but are unsure of what personal care products to buy. Well, LadyLUX did the hard work for you and found the best of the best in natural, organic beauty products. From hairspray to deodorant, these ultra-green items will have you feeling healthy and looking beautiful. So, do a little spring cleaning this weekend and achieve that revitalizing glow by nourishing yourself and purifying your body of harsh toxins and unwanted chemicals.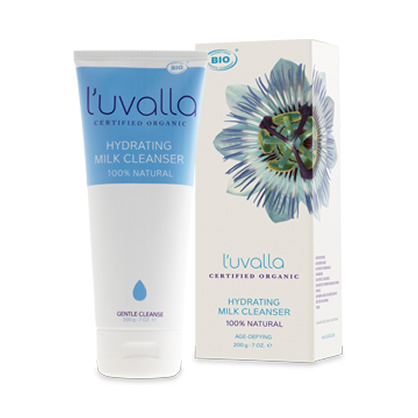 1. Hydrating Milk Cleanser by L'uvalla
Remove dirt, oil and makeup without ridding your skin of the moisture your face craves. The Hydrating Milk Cleanser by L'uvalla is formulated with anti-flammatory and antioxidant ingredients that soothe skin and moisturize efficiently.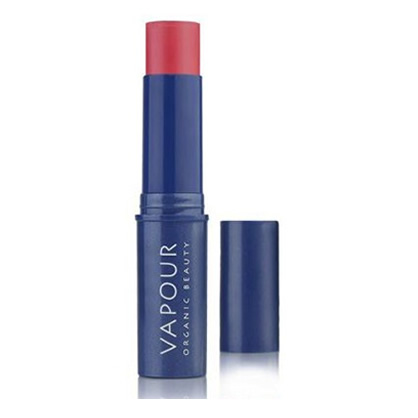 2. Aura Multiuse Blush by Vapour Beauty
Vapour Beauty's Aura multiuse blush can be used on cheeks, lips and eyes. Achieve that natural glow with this organic and vitamin-rich product. All you need is one convenient stick to complete your beauty routine.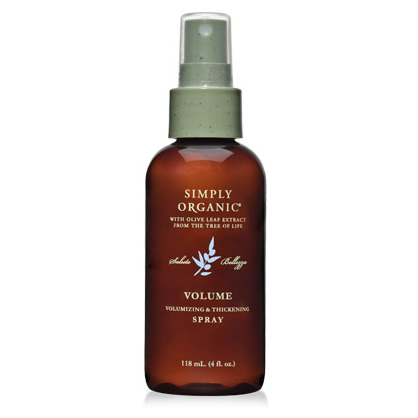 3. Volume Spray by Simply Organic
There is nothing worse than an overly potent spray that leaves your hair crunchy. Well, the Volume Spray by Simply Organic is designed to give you maximum volume the au naturel way. Not only will your locks achieve body and bounce, but your hair will be replenished of essential oils.

4. Green Apple Age Defying Solutions by Juice Beauty
Give your complexion a younger, more refreshing appearance with Juice Beauty's Green Apple Age Defying Solutions. This fabulous organic kit includes a deep cleansing green apple gel, an exfoliating, full strength green apple peel, a replenishing green apple antioxidant serum, a nourishing green apple moisturizer and a powerful green apple SPF 15 moisturizer. With these products, you'll accelerate cellular turnover and boost antioxidant protection.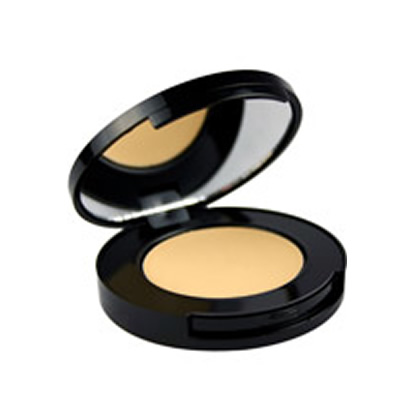 5. Erase Corrector by NVEY ECO
The NVEY ECO Erase corrector conceals blemishes and imperfections while soothing the skin with its blend of safflower, jojoba, natural antioxidants and organic castor oil. The winner of Natural Health Magazine's 2010 Beauty Awards, this coveted compact is the go-to concealer for anyone looking to achieve a healthy, flawless complexion.

6. Crème des Anges by Officina
Hailing from France, Valérie Grandury and Romain Gaillard founded Officina in California. Their products are prepared on-demand and delivered directly to the customer with a sell-by date. The products are organic, ultra-fresh and based on aloe vera juice and essential oils. The Crème des Anges is a powerful antioxidant cream that soothes stressed-out skin and prevents the first signs of aging.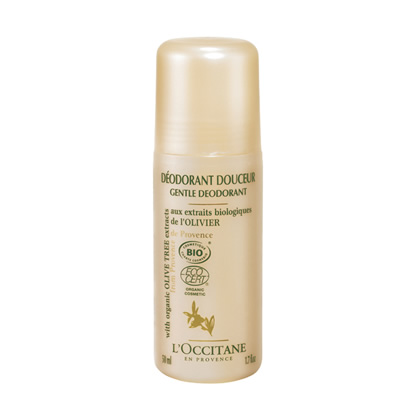 7. Olive Tree Gentle Deodorant by L'Occitane
Keep odors at bay with L'Occitane's Olive Tree Gentle Deodorant. The soft roll-on deodorant is free from synthetic fragrances and controls unwanted odors with its natural eliminating agents.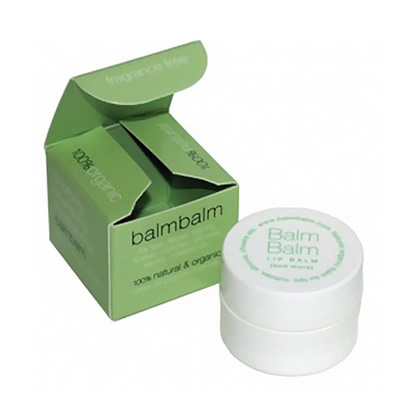 8. Fragrance Free Lip Balm by Balm Balm
Soothe lips without the waxy residue most balms leave behind. Balm Balm's Fragrance-Free Lip Balm is certified organic and petroleum free, featuring shea butter and natural oils that provide long-lasting hydration. Their nourishing formula is gentle enough even for newborns.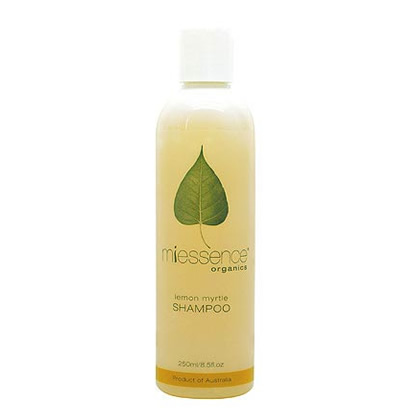 9. Lemon Myrtle Shampoo by Miessence
Revitalize your hair with Miessence's Lemon Myrtle Shampoo. This shampoo cleanses and purifies normal or oily hair with an invigorating aroma of organic lemon myrtle. Made of replenishing, certified organic ingredients.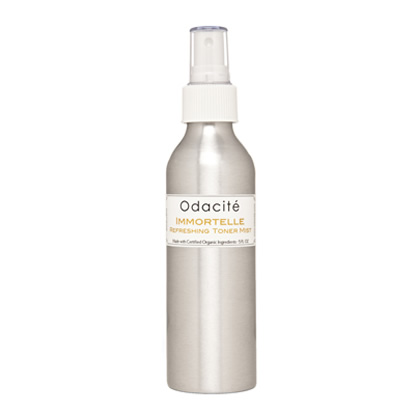 10. Immortelle Toner Mist by Odacite
Freshen up with the Immortelle Toner Mist from Odacite. Made of certified organic ingredients, the fresh aloe vera juice heals and hydrates, while sea fennel provides energy and minimizes pores. Reduce puffiness, firm up tissues, and get an overall boost with this handy mist.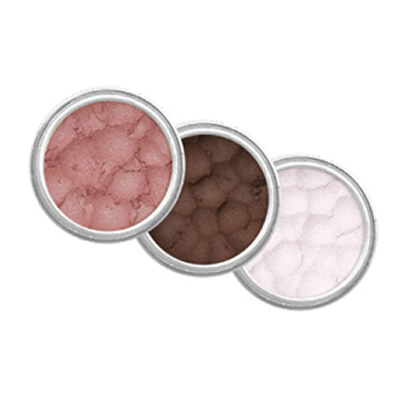 11. Eye Spa Trio by Afterglow Cosmetics
Beautify your eyes without using the dangerous chemicals and parabens that are common in most shadows. Afterglow Cosmetics Eye Spa Trio is made of 100 percent natural ingredients and creates a sultry, sophisticated look. Choose from five different tranquil color palettes.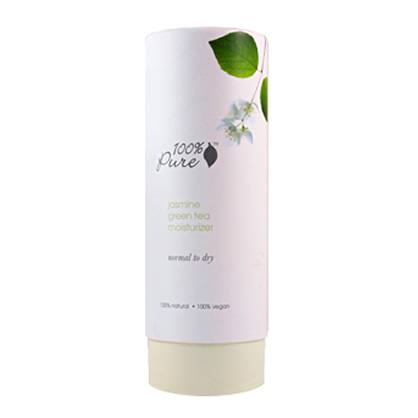 12. Jasmine Green Tea Moisturizer by 100% Pure
In need of a moisturizer that doesn't leave your face with a sticky residue? This Jasmine Green Tea Moisturizer is 100 percent natural and 100 percent vegetarian, packed full of organic nutrients, vitamins and antioxidants. Your face will be perfectly hydrated and healthy, without the use of any unsafe ingredients.
Tagged in: eco, skin, makeup, green, cosmetics, beauty, hair, products, organic, natural,