LUX Beauty: Spring Beauty Picks
Sunny Summer days are almost here! But that doesn't mean that your Spring beauty picks have to be packed away already. LadyLUX has found some great products for face, nails, hair and body that can transition from Spring all the way into the Summer season. From bright nail colors to organic skin regimens, you need to get your hands on these products asap!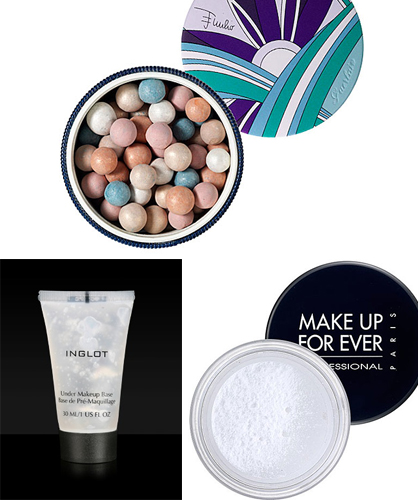 via LadyLUX
When spending your sunny days out and about you want to glow, not melt away! For flawless foundation application, use the Inglot Under Makeup Base before you apply. It will set your skin perfectly while creating an even canvas for the rest of your makeup to stay on throughout the entire day. The Make Up Forever HD Microfinishing powder can be applied over your foundation or worn alone to mattify your skin without changing your natural contours. The mineral powder contains 100 percent silica and softens the appearance of imperfections. It's translucent, so it will go on any skin tone and will even out any complexion for glowing skin. The Guerlain by Emilio Pucci Météorites Perles D'azur Illuminating Powder consists of multi-colored pearls encased in Pucci-adorned packaging. It's enriched with a corrective blue pearl to even out any skin tone for picture perfect results.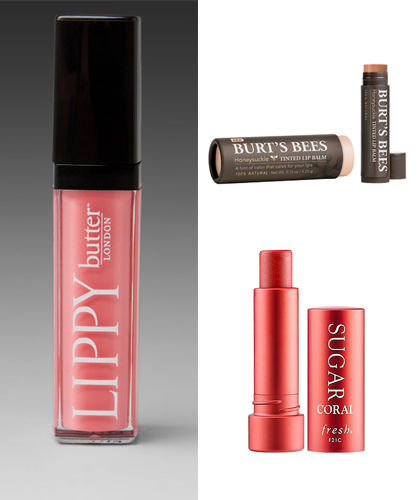 via LadyLUX
Everyone loves to have luscious lips and that starts with protecting them. Have your lips sumptuously conditioned with shea butter and botanical waxes just in time for summer when you apply Burt's Bees Tinted Lip Balm. There are six fresh, fabulous and flattering shades to coat your lips with. Wear it under your lipstick or by itself—the sheer tint will add a subtle pop of color on your pout. The Sugar Lip Treatment in Coral is the perfect thing to throw into your bag during the hotter months of the year. With a blend of reparative oils, waxes, an SPF of 15 and real sugar, this treatment will moisturize and protect your lips religiously. It provides essential protection against UV rays and wrinkles with black currant oil, antioxidant grapeseed polyphenols and vitamins A, C and E. Match your lips to your nail color when you wear Lippy Lipgloss by Butter London. These long-wearing, lacquer-like glosses are rich and pigmented like the polishes. They do not contain parabens, petroleum, sulfates or bismuth for pure moisture and color.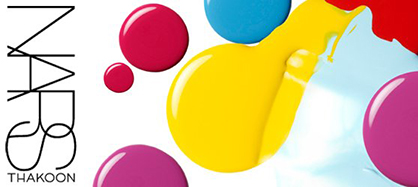 via NARS
Nail your Spring look by adding some haute hues to your fingertips. Butter London nail colors can be used by themselves or even together for a more glamorous manicure. Lady Muck can be used as a base coat with Knackered for its top coat. For another cool combination, use Yummy Mummy as the base coat and All Hail the Queen as its top coat. Or, for a beautiful hue to stand on its own, use Trout Pout. You can also choose six limited edition nail colors by NARS featuring an advanced polymer system providing chip-resistant, extended and durable wear. The colors are inspired by label Thakoon's 2012 Spring collection that was marked by vibrant and exuberant colors of an Indian spice market.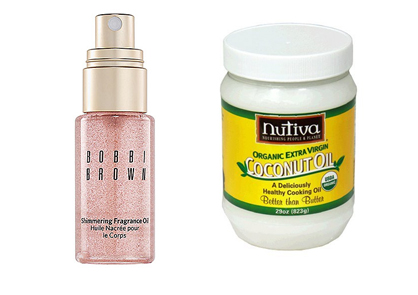 via Bobbi Brown, Nutiva
Get your skin primed for Summer by making it as sexy as possible. Certified organic and extra-virgin coconut oil from Nutiva is just the thing your skin needs. Spread this natural oil all over your body for absolutely gorgeous and glowing skin. You won't want to wear anything but your bikini. You can even incorporate it into your diet for a healthier cooking oil. Featured in the Miami Collection, Bobbi Brown's Shimmering Fragrance Oil can be used all over your body for pretty skin and a beach-scented fragrance. This lightweight oil is small enough to keep in your bag for daily application after running around the beach or that outdoor tanning session.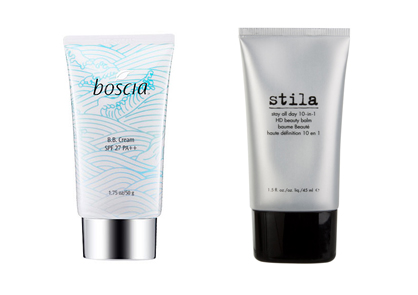 via Boscia, Stila
Beauty Balms are definitely something to keep in your beauty bag from now on. The Stila All Day 10-in-1 HD Beauty Balm is one of the best on the market with its innovative micro spheres that hide imperfections and reduce wrinkle depth by up to 84 percent. The Boscia Blemish Balm Cream is an oil-free, one-step wonder that provides multiple benefits for your skin. In addition to offering an SPF 27, the gentle botanical formula will create a lustrous and flawless finish while it hydrates, firms and soothes skin. It helps diminish fine lines, wrinkles, pore size and uneven skin tone. The PA system is a UV protection grade that provides superior defense against rays that cause collagen damage and photo-aging of the skin.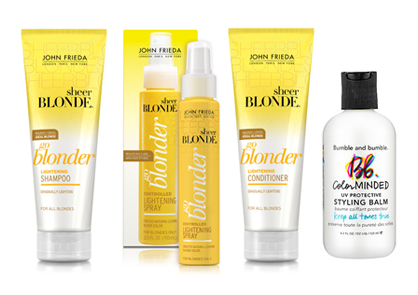 via John Frieda, Bumble and Bumble
If you don't feel like coloring your hair but need brightness added to your locks, the John Frieda Sheer Blonde Go Blonder Lightening System is the way to go. Use the shampoo, conditioner and lightening spray to gradually add lighter strands into your locks. The Bumble and Bumble Color-Minded UV styling balm will give you a great hairstyle and protect your hair color from the sun and damaging rays that can wash out and fade your color fast.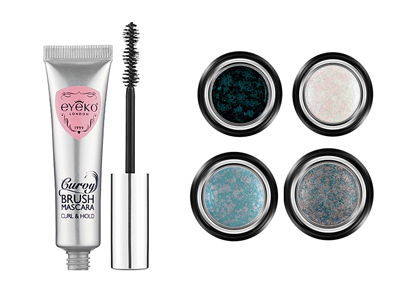 via Eyeko, Armani
Who said you can't look dramatic during the daytime? For theatrical and shimmering shades try Armani's new line of Eyes to Kill shadows. It won't kill you to try a few! The perfect eye make-up calls for the perfect mascara. Available in Curvy, Fat and Skinny brushes for different looks, Eyeko mascara will always make your lashes long and glossy. Even those itty bitty bottom baby lashes.
Tagged in: guides, lux beauty, spring, summer, products, bobbi brown, butter london, guerlain, nars, make-up, picks,