LUX Beauty: top makeup apps
With so many apps on the market for just about everything, of course some beauty ones have entered the mix. LadyLUX has found five makeup apps that will enhance your beauty routine by providing you with virtual makeovers, tutorials, how-to videos and the latest shades.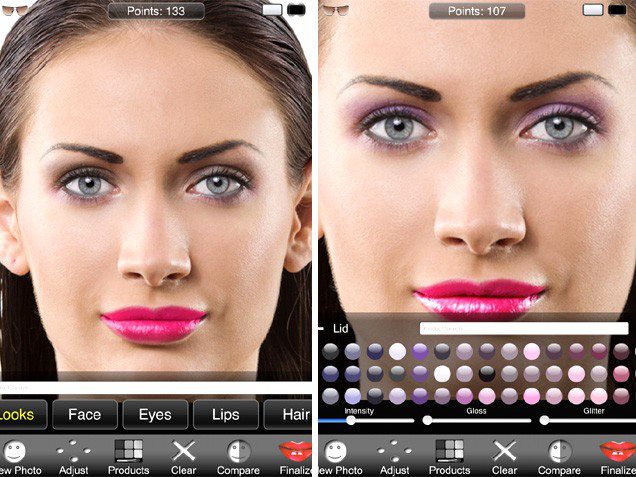 via iTunes
MakeUp by ModiFace takes makeovers to a whole new level. This makeup app performs a realistic one-touch virtual makeover that uses advanced cosmetic and hairstyle simulations and special effects to give users the best result possible. Users simply snap a photo of themselves and then try on thousands of shades of lipstick, blush, foundation, mascara, eyeshadow and eyeliner. When users have found the perfect color combination, they can send the end result to friends by email and Facebook to get opinions.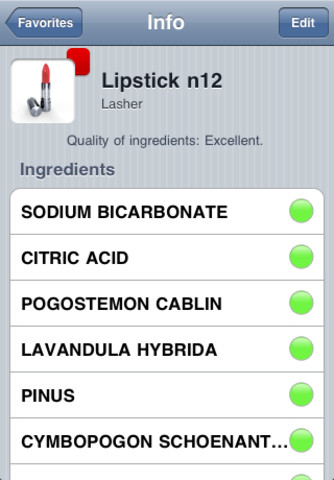 via iTunes
The Cosmetifique app has the ability to show users the INCI (International Nomenclature of Cosmetic Ingredients) quality of their makeup products. Users will be able to learn what is really in their products and if they can harm your health or the environment. When you look for product ingredients, Cosmetifique will display color bubbles that rate whether the ingredient can cause danger. Green is good, yellow is acceptable, orange is fair and red is poor. When looking through ingredients, users can save their favorite products in a special section by name, brand and color. With this app, users will be in control of what they apply to their face.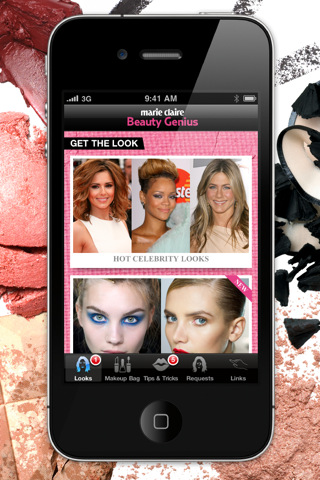 via iTunes
Beauty Genius by Marie Claire is an app that offers 490 minutes of expert makeup master-classes, 196 how-to videos and 52 new makeup trends. As users move products and videos into their "makeup bag," they will have all the tools they need to try out new looks and discover the most beautiful trends for them. Celebrity looks, catwalk hair, party looks, wedding looks and flawless face fixers are among the look sections.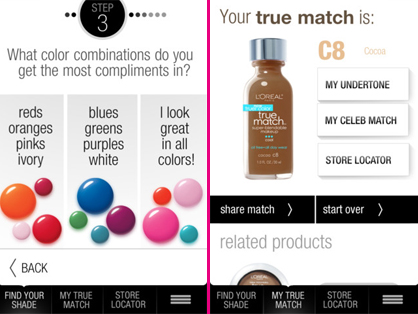 via iTunes
The L'Oréal True Match app, MatchMaker, allows users to find their exact True Match super-blendable foundation shade by determining their unique undertone and depth through a focused questionnaire. Once a shade is chosen, users can see which stores in their area carry that makeup shade. Users will also be able to learn more about what their unique undertone means, discover celebrities that share the same tone and share on Facebook.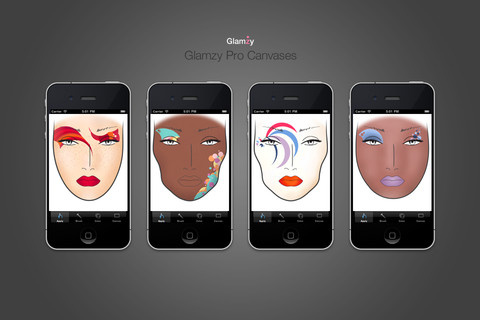 via iTunes
Inspired by the art and creativity of applying makeup, the Glamzy app allows users to create their own looks from a variety of face charts and colors. The app features four face shapes, three face styles, different eye colors, a 5x zoom and MAC Cosmetics and Make Up For Ever products. Users can also share face charts via email, save the face images to phones and submit their final product to Glamzy Spotlight where they may be featured on the website.
Tagged in: guides, lux beauty, makeup, apps, marie claire, glamzy, itunes, modiface, cosmetifique, loreal paris,