LUX "It" List: Top 5 Food Blog Posts
This week's "It" List is sure to make your mouth water. Whether you're cooking for yourself, your family, or a large party, we've rounded up our top five favorite scrumptious recipes to share with those you love. We've included tacos, pad thai, a spicy glazed salmon sandwich, lots of salads, and topped it off with a raspberry lemon cake! Bon Appetite!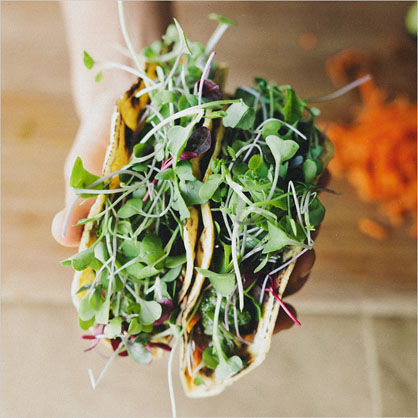 Photo Courtesy Sprouted Kitchen
1. With Hugh's amazing photography and Sara's kitchen skills, Sprouted Kitchen is our go-to food blog. This post showcasing "Shitake mushroom + Lentil Asian Tacos" demonstrates their delicious and health-conscious recipes and amazing food photography.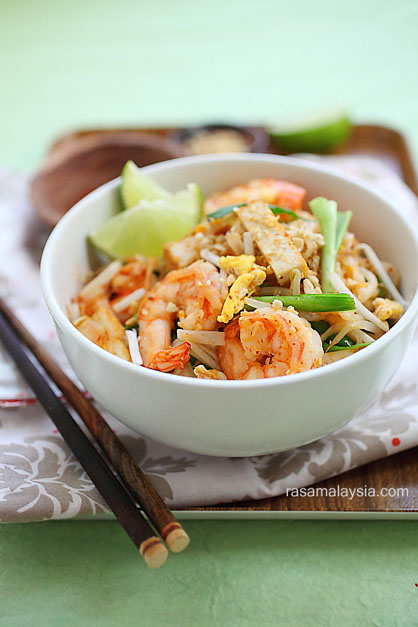 Photo Courtesy of Skinnytaste
2. Skinnytaste has the perfect recipe for those who are looking for something on the healthier side without tasting that way. This "Shrimp Pad Thai on the Lighter Side" is so delicious, you won't even know it's good for you.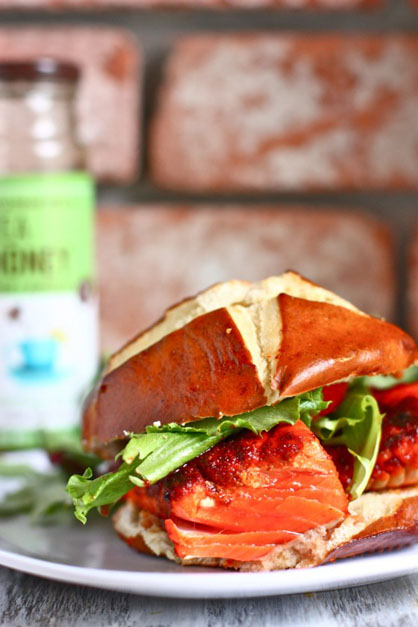 Photo Courtesy of Eat, Live, Run
3. There's nothing more perfect for a summer night than a juicy burger. This sweet and spicy salmon burger on Eat, Live, Run is topped with a honey and spices glaze, placed on a pretzel bun and is sure to become a classic in your kitchen.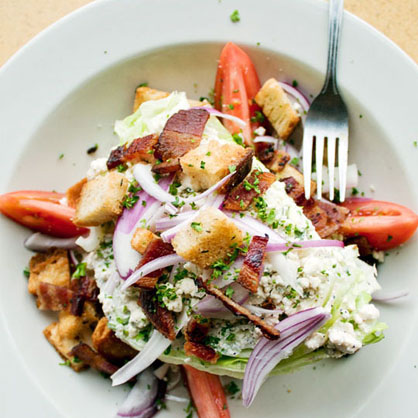 Photo Coutesy of The Kitchn
4. These crisp salads in The Kitchn's "15 Ways to Eat a Cold Salad for Supper" will make the perfect dinner for a warm summer night.
Photo Courtesy of I Am A Food Blog
5. Everyone knows no meal is complete without a sweet dessert. We can't wait to try out this scrumptious looking "Raspberry Lemon Cake Recipe" from I Am A Food Blog.
Tagged in: food, blogs, link roundup, link love, food blogs, lux link love,