LUX Look: Mad about Hats
Okay, the wedding of the century is over and well behind us. However, we can't stop thinking about all the fabulous headgear we saw while sitting in our fancy pj's wearing tiaras in the wee hours of morning. This Royal affair happened just in the knick of time as we've been wishing extraordinary headpieces to come back into fashion in a BIG way! Here's what we are obsessing over NOW.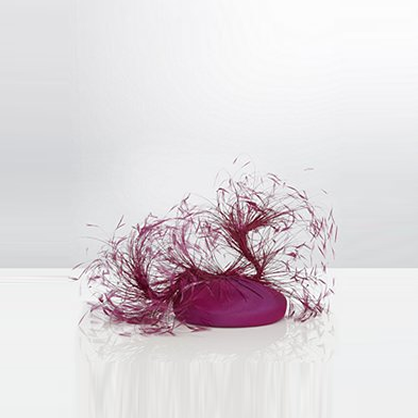 Rachel Trevor-Morgan is world-renowned for her delicately crafted hats. Her timeless and flattering designs will finish off an outfit perfectly. Made of luxurious traffeta silk, this stunning hat is bursting with beautiful magenta feathers. A coveted piece you can pass down to future generations.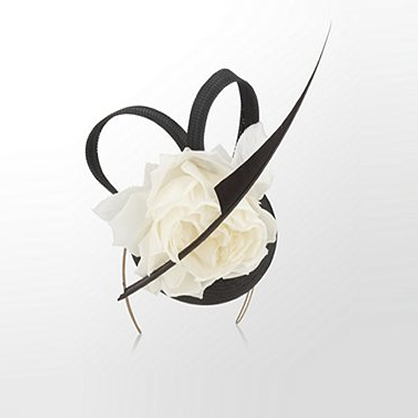 Master milliner, Phillip Treacy's feather quill cocktail hat is a wearable work of art! Dress to the nines with this magnificent head topper. Featuring an elegant black feather quill with a gorgeous white rose taking center stage.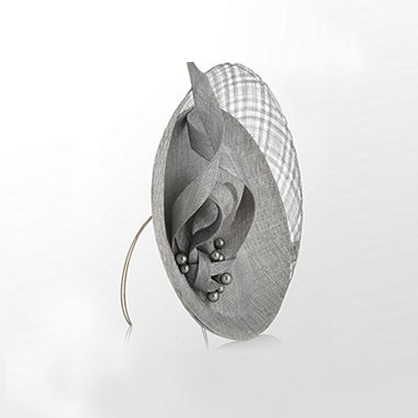 This ultra-sophisticated silver woven hat will pair fabulously with a long sleeve LBD and leather platform pumps. Shaped like a small disc, this exquisite hat features ribbon detailing and a net covered pearl bead decoration.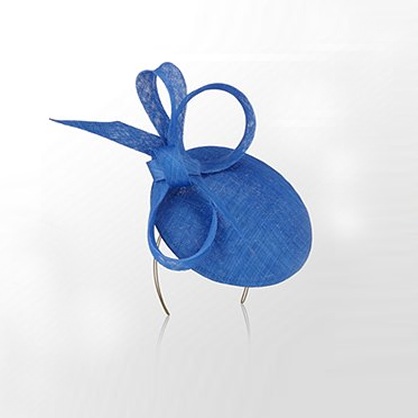 The piercing blue hue on this posh cap will flatter any outfit. Reminiscent of British socialite, Tara Pamer-Tomkinson's Royal wedding ensemble, this hat, made of pure natural straw fiber, features a disc cap with a whimsical loose bow attached at the top.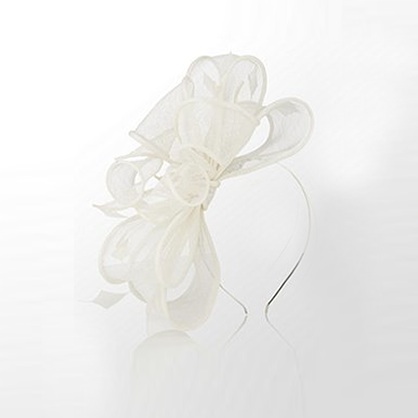 If you want to opt out of "hat hair", try this stunning side bow fascinator from renowned creator, Siggi. This fanciful, silver tone headband features a lavish side bow crafted in Italian pedal straw, sinamay, and felt.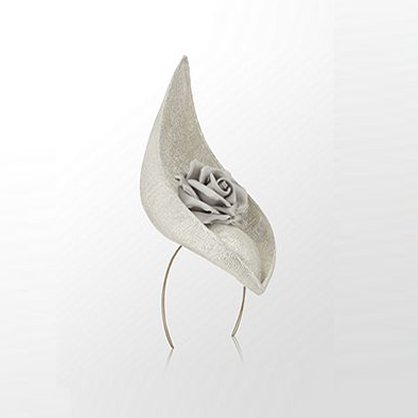 Be a trendsetter at your next formal event with Phillip Treacy's Gondola hat. The fashion forward silhouette is fancied up with a silk rose embellishment at center. Pair it with a similar toned flowing mini dress and nude sandal heels for a well-balanced look.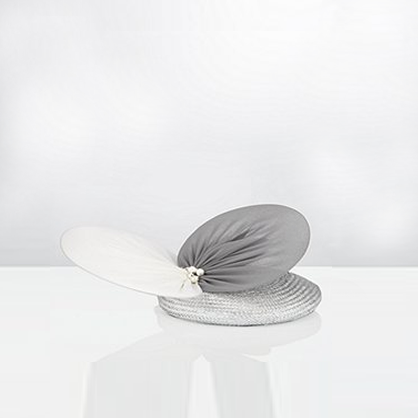 Complete your attire with this playful silk disc hat by British milliner, Jane Taylor. Adorned with grey and white silk fans, creating a winged shaped design, with gold bead detailing at center. Exude class and sass!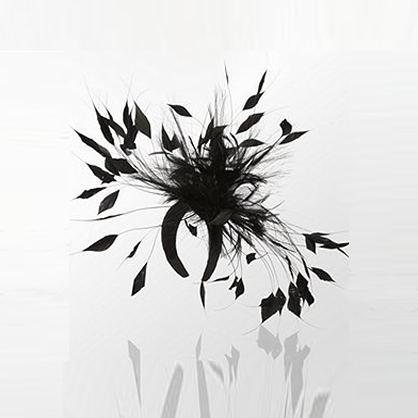 Wow everyone with this exciting and innovative starburst feather fascinator. Created by contemporary milliner, Peter Bettley, this futuristic piece is made unique with the dramatic feather and mesh detail.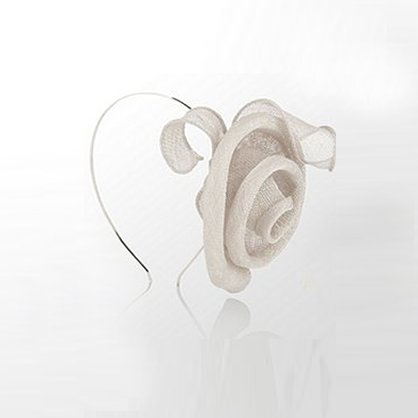 This adorable swirl flower fascinator would be the perfect accessory to sport at an outdoor wedding. A spectacular oyster flower bursts from the sleek silver-tone headband. Complete with delicate father detailing.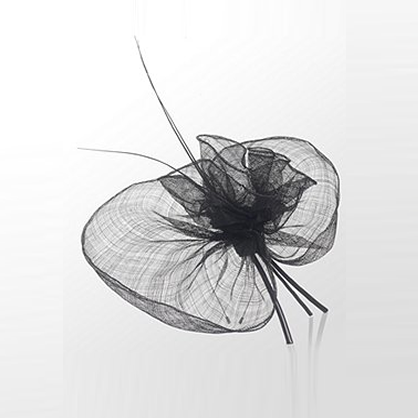 At first glance, you wouldn't think this beautiful, bold piece was an accessory. But don't let your eyes fool you; this diamante disc fascinator will be the perfect finisher to your outfit. Be a standout this wedding season with this glamorous adornment.
Tagged in: trends, guides, hat, fascinator, royal wedding, cap, phillip treacy, peter bettley, jane taylor, siggi, rachel trevor-morgan,