LUX Travel: 5 Girlfriend Getaways
Everyone loves a good family vacation or a romantic trip with your love, but what about a trip with your gal pals when you just need some girl time? Create lasting memories with your girls when you book an escape together. LadyLUX gives you five tour and cruise package ideas for a girlfriend getaway where the entertainment will never end and the sites become even more spectacular by seeing it all together.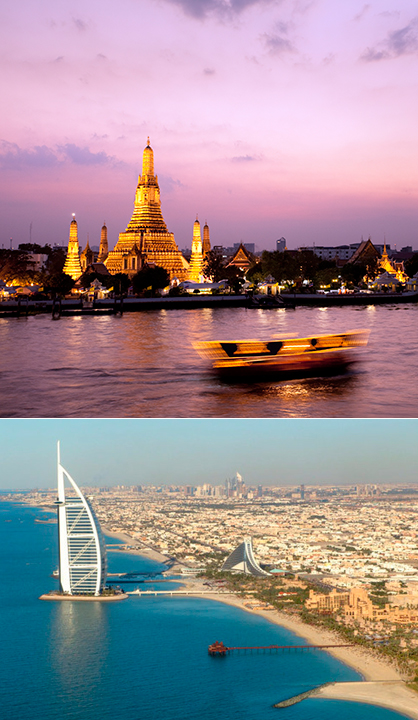 You and your girls will be dazzled on this 9-day exotic group tour of Dubai and Bangkok. From America, you will fly on Emirates, which is one the world's 5 best airlines. Beginning your tour in Dubai, your group will tour the tallest building in the world, a man-made island archipelago and an indoor ski resort. You will experience fine dining and intriguing ancient culture.
Your trip will continue to the beautiful city of Bangkok, Thailand where the ladies will be taken to Asia's epicenter of modern luxury. Get ready for 24-hour bustle, shopping, amazing Asian cuisine and hot nightlife. You will admire the architecture of temples, canals, markets and ancient ruins.
Highlights of the Dubai and Bangkok trip include taking an Abra water taxi ride, the Dubai Museum, the Mall of the Emirates, Wat Trimitr (Golden Buddha) and Wat Po (Reclining Buddha).
Tour prices start at $2239 and include round trip airfare. Departure dates range from January through May of 2013.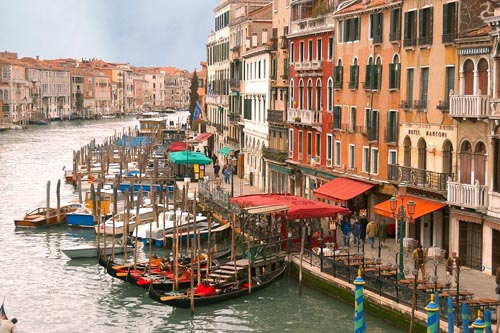 Get ready to experience both traditional and modern Italian culture when you and the women take this 10-day tour through Venice, Florence, Pisa, Rome and more for a true taste of Italia. You will all enjoy the Italian countryside, well-known wineries, famous pieces of art and boutiques filled with Italian-designed fashion for you girls to awe over!
Indulge in la dolce vita when you go to St. Mark's Basilica, the Colosseum, St. Peter's Square and more. Balsamic vinegar and wine tasting will be a great way for you and the misses to wind down after all the sightseeing.
Tour prices start at $3099 depending on travel dates and include round trip airfare. Departure dates go from October through November of 2012.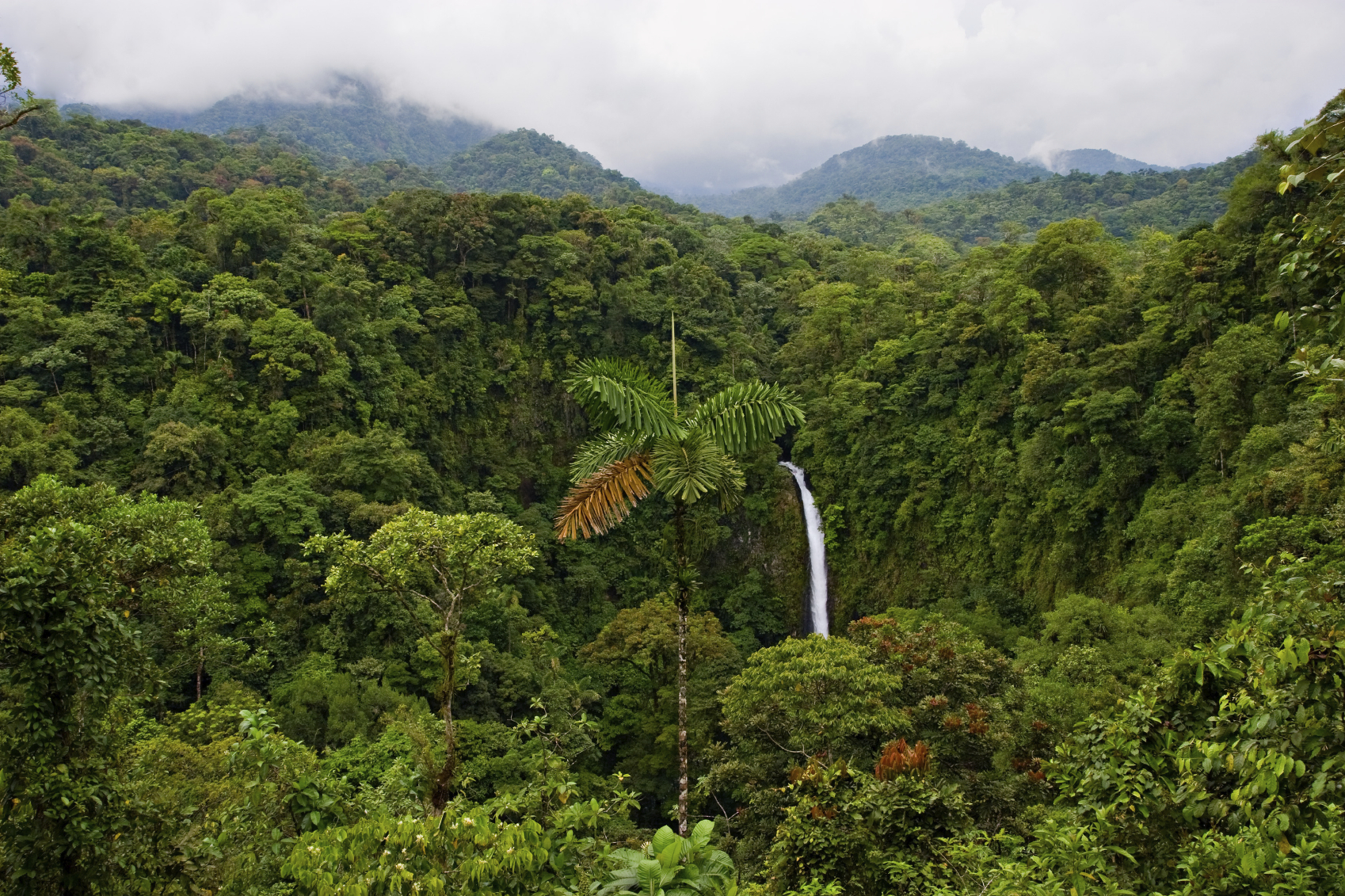 Visit the jewel of Central America with a 7-day Costa Rican adventure in the wild. Soak up the sun and the gorgeous greenery when you explore the lush landscapes and ecosystems of tropical rainforests, jungles, mountains, rivers, volcanoes and Caribbean and Pacific coastlines. Don't miss out on viewing the precious wildlife of Costa Rica that is home to many different plant and animal species.
You and the women will be captivated by highlights like San Jose, Arenal, Monteverde, Arenal Volcano, Tobacon Hot Springs and Cloud Forest Reserve.
Tour prices begin at $1179, include round trip airfare and rest on departure dates. Departure dates range from September until November 2012.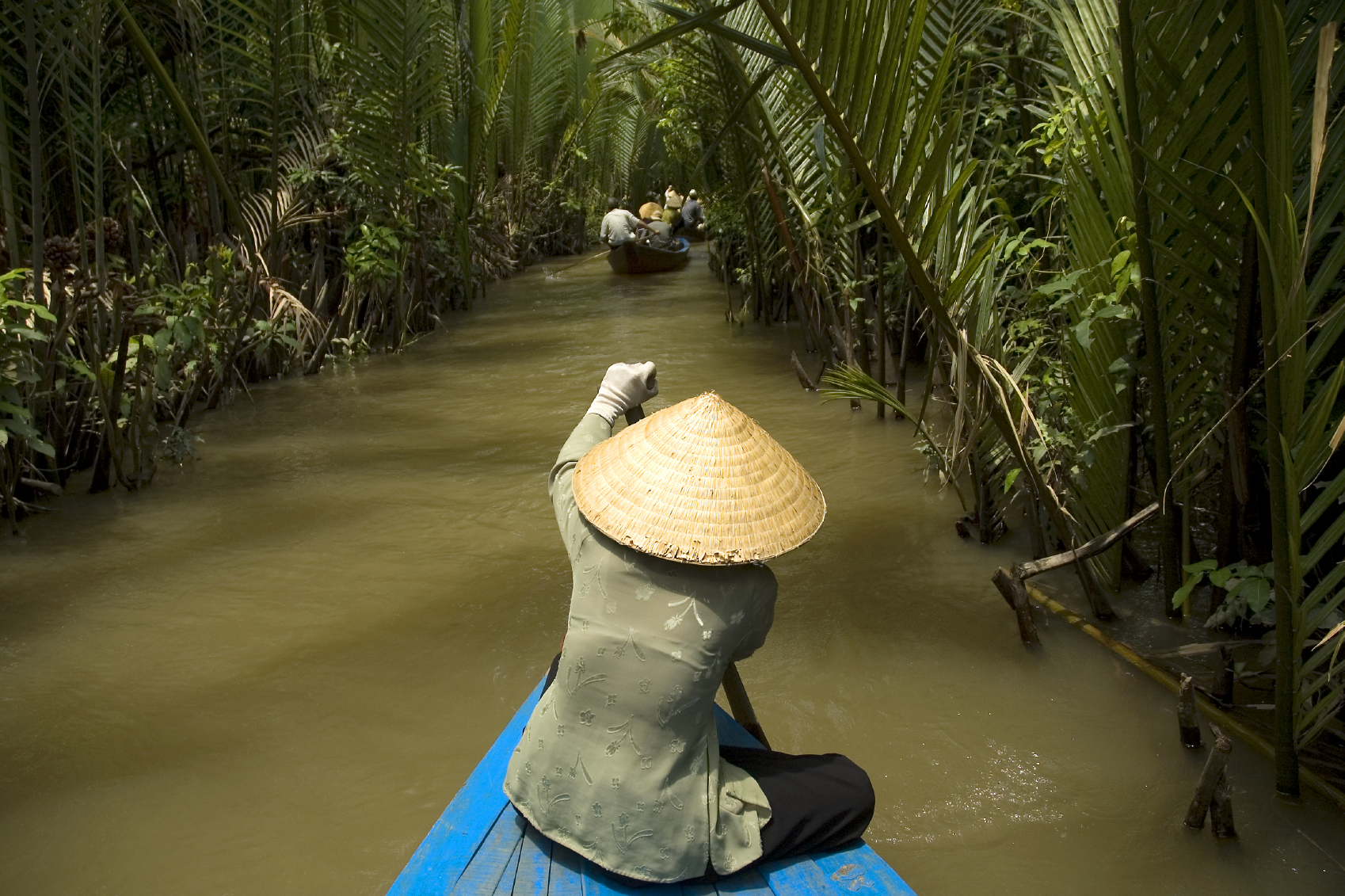 As one of Asia's most popular destinations for Western travelers, this 9-day trip will take you and your females to get a spectacular glimpse of Vietnamese culture. Be prepared to receive the finest escorted tour so you can appreciate the sights and learn at the same time.
The highlights of this Vietnam tour include the two most important cities: Ho Chi Minh City (Saigon) and Hanoi. The travels continue as you go to the Cu Chi Tunnels, on a Mekong Delta excursion and a relaxing Halong Bay cruise.
Travel rates begin at $1899 and include round trip airfare. Departure dates factor in to the price. Fly away to your Vietnam vacation during the months of November 2012 through April of 2013.
A tour of the rolling lands of Ireland designed to create majestic memories may be what you and your girlfriends need. This 7-day trip will start off in Dublin, continue to the Blarney Castle, Kerry, Moher, Limerick, Kilkenny and end back in Dublin. You girls will adore visiting quaint Irish towns, exploring the emerald green hills, hiking to castles and gazing over the ocean-view cliffs. Be sure to end the day with a pint of brew and some live Irish music at the local pub.
Highlights of this trip include kissing the Blarney Stone for good luck, visiting the Ring of Kerry, Muckross House, Cliffs of Moher and the Medieval Kilkenny.
This Irish vacation starts at $1799 and includes round trip airfare. Travel dates factor into prices. Tour dates occur during April through May of 2013.
Tagged in: guides, lux travel, vacation, trip, italy, ireland, girlfriend getaways, costa rica, vietnam, dubai and bangkok, group tours,