LadyLUX Staffers: Current Obsessions
The LadyLUX staffers are back with our must-have fashion products that we are currently lusting over! From boyfriend jeans to tortoiseshell sunnies, snakeskin pumps and skinny denim overalls, we've done some heavy research to bring you the goods! Check out all our personal picks from Shopbop.com!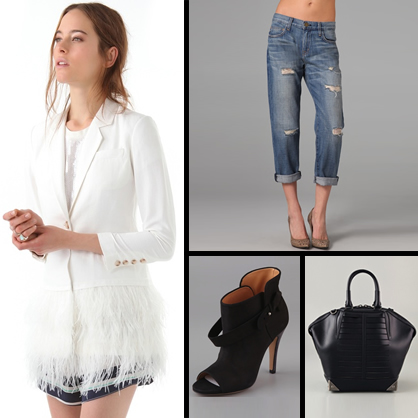 "Currently, I can't stop envisioning every outfit with with destroyed boyfriend jeans like these Current/Elliot ones. I love the idea of contrasting its laid back vibe with fancy details of feathers, so combining the jeans with Elizabeth and James' drapey feather blazer is the just right amount of unexpectedness.The look wold be complete with Alexander Wang's must-have sporty Emile tote that can not only stand on its own but complement any outfit, and Maison Martin Margiela's open toe booties - which are my kind of classic."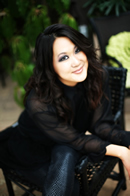 Annette Tang
Senior Editor
@theversastyle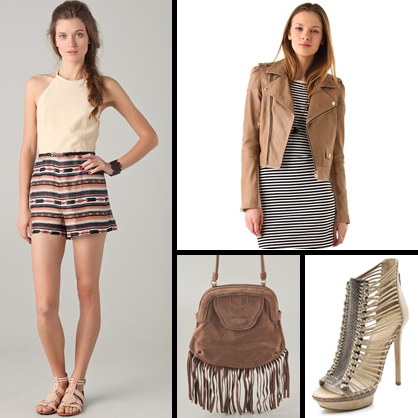 "This look encompasses all my current style element obsessions. You can't beat the ease of throwing on a romper and I'm loving the contrast between the solid bodice and printed shorts. A closet staple, this leather moto jacket adds a touch of edginess. The platforms and bag bring an added suede texture to the look with fun fringe and snakeskin details."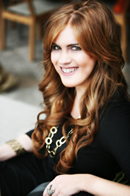 Jessica Wilson
Marketing Manager, Digital Analyst
@JessieMWilson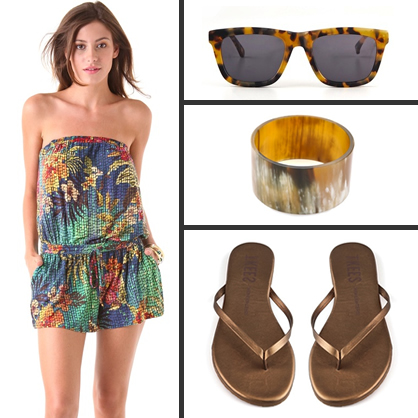 "After reading about the most luxurious hotels in the world I wanted to make a chic outfit thats suited for lounging by the pool in a covered cabana. This Paige Romper can be used as a cover up or worn on its own for getting around your favorite island. I picked brown & metallic colored accessories to create a casual day time look."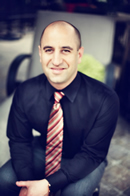 Rob Poitras
CTO & Digital Innovation
@FashionLuvr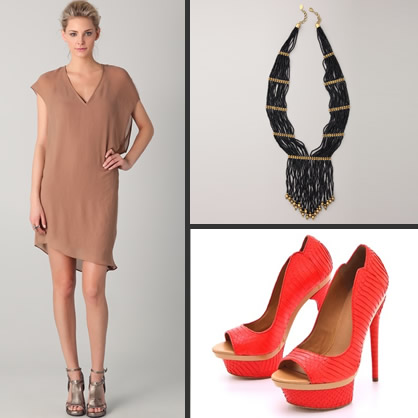 "Beyond thrilled to be in the month of May, blessed with warmer temps and an abundance of sunshine. To honor this, I can't think of a better way to subtly show some skin and spring style than in this sheer neutral V Neck Asymmetrical Dress by Helmut Lang. For a pop of color, playfully pair with coral snakeskin Inda Platform Pumps by L.A.M.B. -- finish the look with dramatic fringe beads, Theodora & Callum, Tulum Necklace."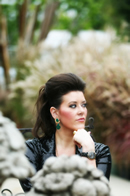 Elizabeth Wahler
Founder & CEO
@LUX4Good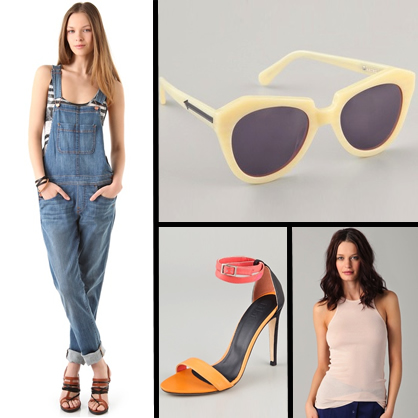 These are a few items that are currently on my 'must-have' radar. A great style crush of mine is fashionista Alexa Chung, and her recent debut of overalls has had me lusting over a pair. These Genetic Denim are the perfect ones as the skinny bottoms are conducive to a pair of heels to dress-up the otherwise casual look. The Karen Walker sunnies and the Tibi color-block heels combine to create the perfect balance of chic and fun; the ultimate weekend getup. The Aiko tank is a great basic that lets the overalls and accessories do the talking."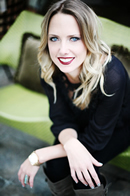 Jocelyn Turner
Community Manager, PR Liaison
@JocelynTurner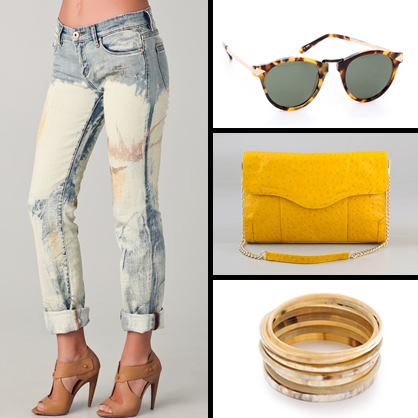 "Blank Denim's bleached and dyed Legacy Jeans are a must for the fashion-forward gal! Compliment the edgy legwear with Zerrifa's subtle blonde-gold bangles and Karen Walker's retro-inspired tortoiseshell sunglasses. Finish off the look with this luxe Ostrich Beau Clutch by Rebecca Minkoff for a vibrant color punch!"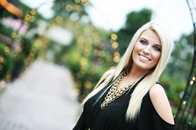 Mariah Pringle
Editor, Merchandise & Trend Coordinator
@MariahPringle
Tagged in: rebecca minkoff, helmut lang, maison martin margiela, torn by ronny kobo, dolce vita, current obsessions, karen walker, currentelliott,