Miami Swim Fashion Week 2012: LUXE by Lisa Vogel
This year's prestigious "Mercedes-Benz Presents" for Miami Swim Fashion Week went to LUXE by Lisa Vogel, and after this year's show, it's clear why. Joining a talented repertoire of designers including Herve Leger by Max Azaria, Trina Turk, Badgley Mischka and many others, the 2012 LUXE by Lisa Vogel swimwear collection was nothing short of jaw-dropping, reported Mercedes-Benz Fashion Week Swim.
Exhibiting a combination of resortwear turned swim fashion, the models strutted down the catwalk in smart, sexy and sophisticated looks. The collection, while themed on the trend of convertibility in design and functionality, had a strong '70s chic style. Cheetah was a favored print, as was bold and vibrant tie-dyed colors and sheer harem pants, all supporting the retro ambiance of the line.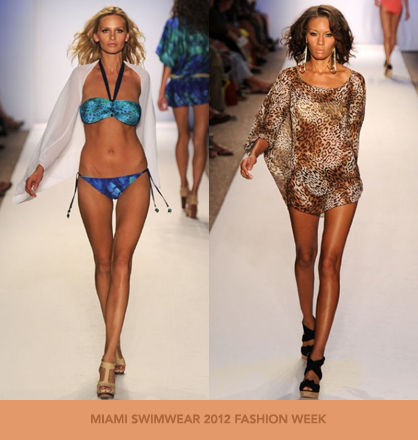 via Mercedes-Benz Fashion Week Swim
The collection's cover-ups exuded a light, airy feel. Sheer and delicate, they provided the perfect accents to each suit, just long enough to showcase the swimsuits while still maintaining an integral part of the look as a whole.
Although Vogel was a newbie to Miami Swim Week, her debut line was made to astound. With such a clear, cohesive and succinct collection, it is clear that the "Mercedes-Benz Presents" honor went to the right designer.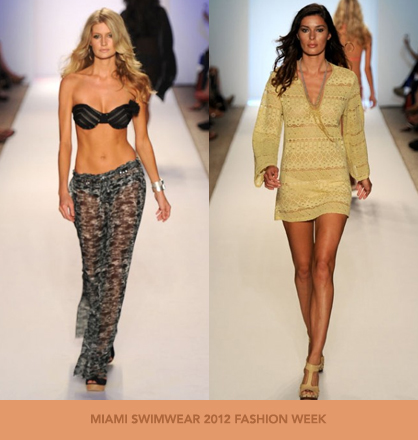 via Mercedes-Benz Fashion Week Swim
This article was contributed by Dani Smith. To read more from Dani, follow her adventures on Twitter at @Danilaexoxo.


Tagged in: fashion week, swimwear, runway, swimsuits, swim, miami, miami swim, miami swim fashion week, luxe, lisa vogel, vogel,