Milan Fashion Week 2013 Wrap Up
Before Milan Fashion Week opened, there was speculation that designers wanted to persuade Italian shoppers that the worst of the Italian economic crisis is over and that it's now time to hit the stores again, by way of their designs. As Milan Fashion Week comes to a close, it's clear that Italian designers outdid themselves. Whether it was pure artistry, a hail Mary attempt to help the struggling Italian economy, or some combination of the two, the message was clear: Italy, luxury and fashion are synonymous terms. From large over sized coats to peplum silhouettes Milan has outdone itself this year. Though most trends such as dark color palates, fur and leather have been spotted in New York and London, Milan had its own take on these looks and it's hard not to get excited about the looks that are coming our way in fall and winter 2013.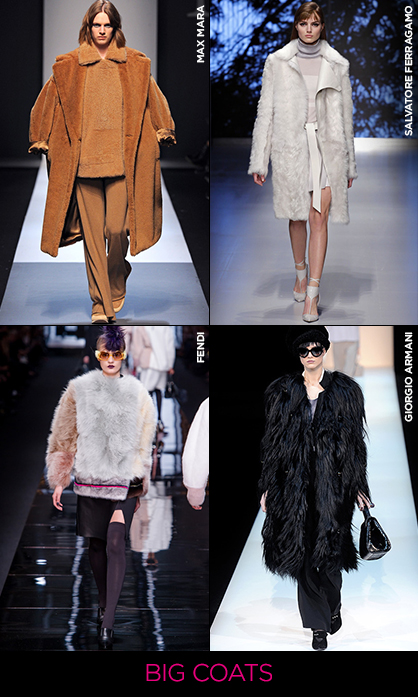 This year, outerwear is big—literally. Designers are using heavier fabrics, the biggest being fur, while adding texture and bulk to styles. Max Mara was a standout designer implementing this trend flawlessly. Other designers that took to the trend well were Fendi, who used bright colors and fun design; Giorgio Armani, who used feathers; and Salvatore Ferragamo, who kept the look classic yet current.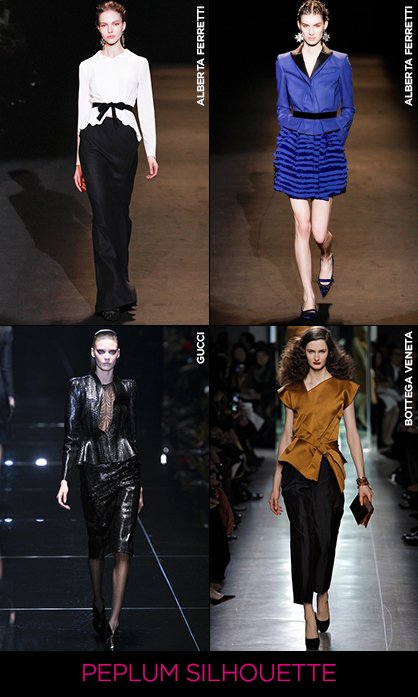 The flirty trend is ongoing and gives no signs of slowing anytime in the near future. Whether the style was romantic and soft flowing, as in Alberta Ferretti's collection; sleek and sexy, the way Gucci designed; or discreet like the Bottega Venetta look, the trend proved to be a staple throughout the week.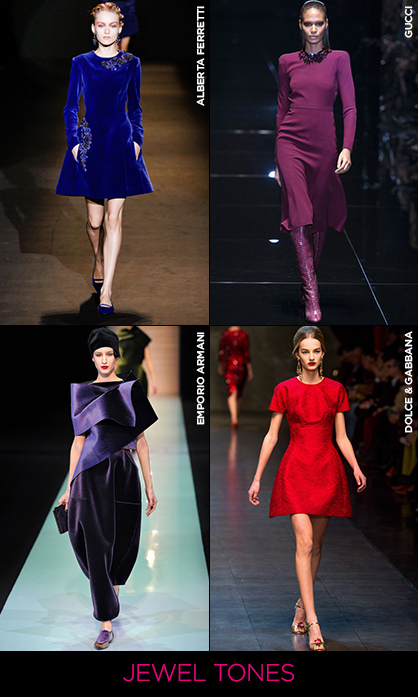 Just like in New York and in London, Milan carried an overall dark palate featuring black, brown and burgandy. However, the city was brightened up by jewel tones that were adding little zings of color throughout the runways. Ruby, Emerald, Sapphire, Amethyst and the like were popping up in collections throughout the week, added fun, energy and pizzazz.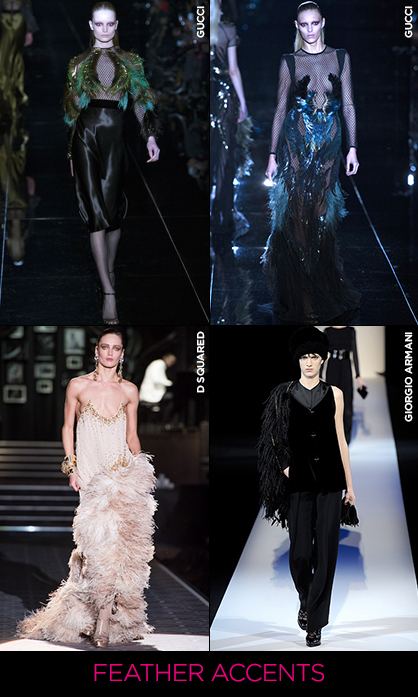 In London, designers were accenting their collections with fur. In Milan, it was feathers. Gucci, D Squared and Giorgio Armani all used the trend to add heir of whimsicality and playfulness.
The next city to show its finest designers is Paris. For more on Fashion Week, click here
Tagged in: trends, fashion week, gucci, runway, milan fashion week, coats, armani, peplum, alberta ferretti, jewel tones, d squared, max mara,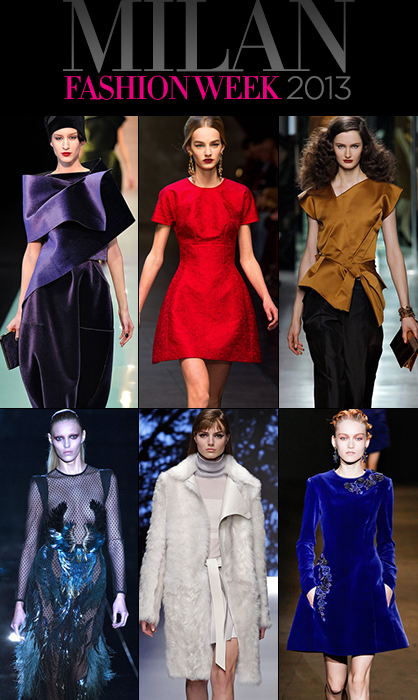 Tagged in: trends, fashion week, gucci, runway, milan fashion week, coats, armani, peplum, alberta ferretti, jewel tones, d squared, max mara,