NYFW: CUSHNIE ET OCHS S/S 14
As the typical flirty spring pieces continued to grace the runways on day two, we took a looked inside the tents for something more raw and modern. The beloved S/S 14 collection by Cushnie et Ochs was more than perfect inspiration. They took the modern woman and transformed her, giving her an extra kick in her step.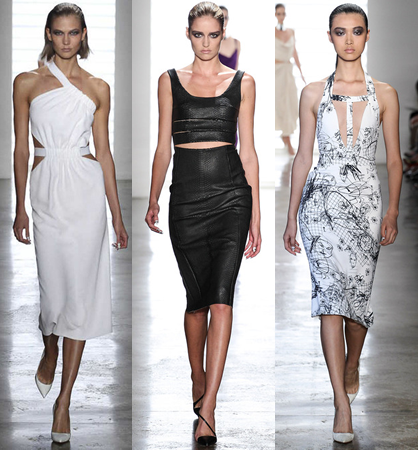 Cushnie et Ochs' collection is radiating with sex appeal. They've created a look that's both edgy and reserved. Pencil skirts paired with cut outs are the ultimate tease to the eyes. With each stride down the runway, innovative straps and necklines kept the eyes engaged on what was next.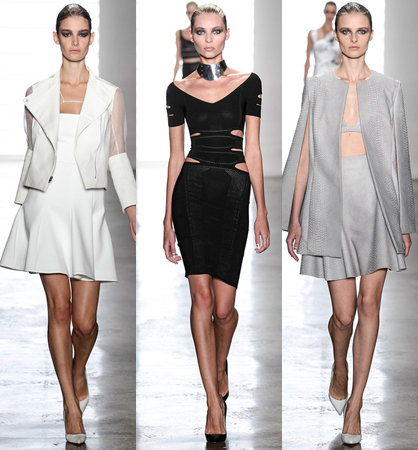 Keeping with edgy vibe, Cushnie et Ochs' brought sleeves to the runways. A simple cape was adorned with a high slit, perfect for the spring time. Cropped sleeves and sheer sleeve inserts gave other looks a breezy, avant garde vibe.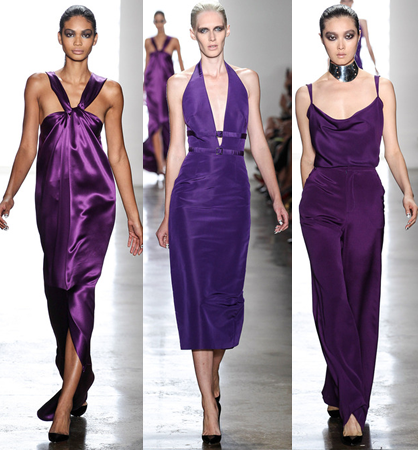 Adding to the crisp whites, cement grays and sultry blacks, was the perfect pop of color, grape. Rich shades of purple added intensity to their collection. The grape pieces portrayed a glamorous side to the drama. These sweeping hemlines and sexy necklines wrapped the Cushnie et Ochs show gracefully.
Read more NYFW
Tagged in: spring 2014, ss 14, nyfw, fashion week, cushnie et ochs,