NYFW: ZIMMERMANN S/S 14
Kicking off day two at New York Fashion Week, was the widely anticipated Zimmermann ready-to-wear collection. This Australian based line hinted towards a circus inspired feel. Each season, Zimmermann's ready-to-wear collections have emphasized their understanding for a woman's body. Each piece is molded around a woman's curves and this season is nothing short of beautiful tailoring.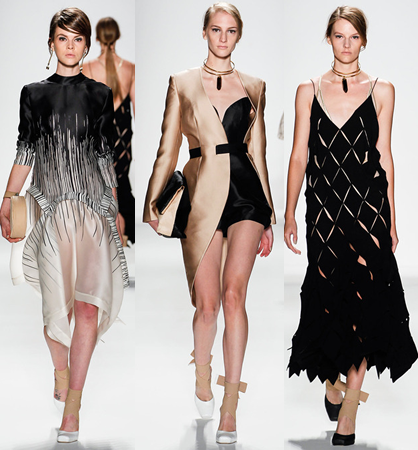 The circus is all about ring leaders and illusions. Zimmermann's silhouettes were captivating as they flowed down the stark white runway. Through cross-body wrapping to unexpected details, each look popped as its own unique "character". High necklines were paired straight silhouettes, cropping just above the ankles. Cut outs in the fabrics portray strength and just enough sex appeal.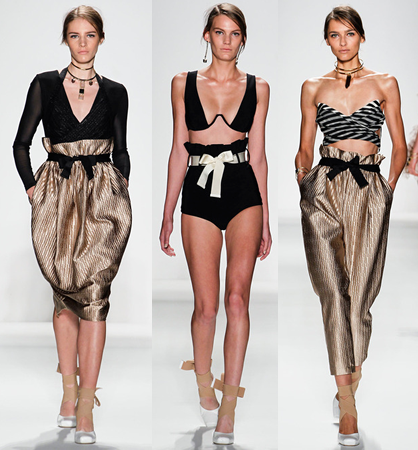 Zimmermann also brought a fun twist to their silhouettes. The waistlines were gathered with ribbons and bows, highlighting an extra feminine feel. While the striping and metallic details were an edgy play off the girly shapes.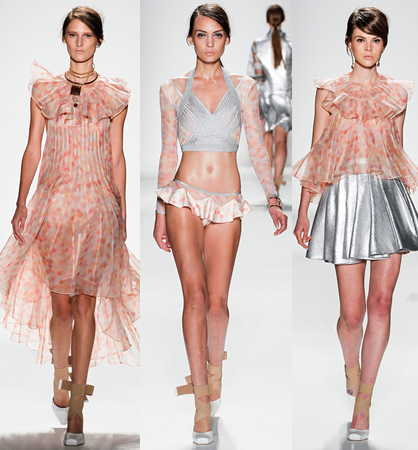 To finish off the circus vibe, there was a bold play on skirts. Zimmermann captivated a clown's collar and the shapes of the tents in a ultra feminine way. The extra fabric gracefully flowed down the runways without overtaking the looks. Together the mix of soft pinks with vibrant metallics set the tone for next spring. This season's Zimmermann woman is both daring and sensual.
Read more NYFW
Tagged in: spring 2014, ss 14, nyfw, fashion week, runway, zimmermann,