Oceana holds charity event and auction SeaChange Summer Party
Get ready to help Oceana protect our world's oceans. Join the charity's star-studded, fourth annual SeaChange Summer Party, scheduled for Oct. 1 in Orange County's Laguna Beach, and join in the conservation efforts. Oceana, together with special guests Josh Brolin and Diane Lane, will be holding a special evening and auction to fund Oceana's ongoing efforts to save our oceans and their marine life for future generations to enjoy.
Held at a charming private Laguna Beach villa overlooking the Southern California Rivera, guests can experience sumptuous gardens and majestic views of the Pacific Ocean. The affair will also draw attention to the issue of ocean acidification, which is triggered by increasing carbon dioxide levels and is harmful to the oceans' coral reefs and the species they harbor. In previous years, the party and auction have raised more than $3 million for Oceana's international science-based campaigns, as well as funds directed toward Orange County ocean conservation organizations.
At the Top Drawer Auction, you can bid on a variety of exclusive items, from a trip to a Bali resort and a diamond and pearl Mikimoto necklace to a shopping spree at Fashion Island and designer items from Chanel, Gucci and Versace. LadyLUX has picked our top three favorite items below, but more than 50 items will be offered for sale. Even if you live too far away to attend, you can still bid remotely by calling Pamela George at 949.295.5811.
Last year's event sold out. For those interested in attending, call 949.295.5811. To see all the items up for auction or for more information, visit www.seachangesummerparty.org.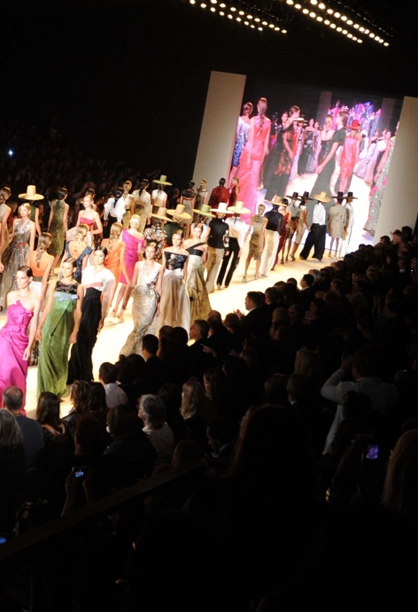 via SeaChange Summer Party
Mercedes Benz Fashion Week New York Getaway, $1,000, and Dining at Midtown's Hot Spot
For fashionistas everywhere, this is truly a once-in-a-lifetime opportunity. This February, jet away to New York, where you can sit by the catwalk and catch the latest looks during two fashion shows at Mercedes-Benz Fashion Week New York. Enjoy access to the extremely exclusive Mercedes-Benz VIP On-site Lounge, dine at the luxurious happening LAVO Italian Restaurant & Nightclub, and receive $1,000 for a shopping spree or hotel accommodations. These tickets are not available to the general public.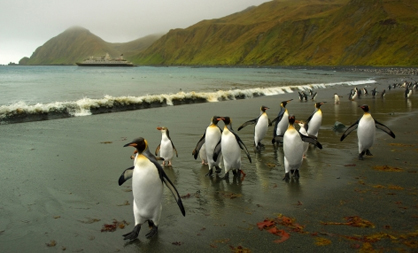 via SeaChange Summer Party
"Path Less Travelled" Orion Expedition to New Zealand and the Sub-Antarctic
Experience a new wondrous world with a 12-night journey to New Zealand and the sub-Antarctic Islands while bunking up on the five-star expedition cruise ship, the Orion. During this one-of-a-kind discovery adventure, you will be gifted with UNESCO World Heritage Status and visit a number of islands known for their volcanic and glacial geological formations and incredible array of wildlife, including penguins and albatrosses. Orion Expedition Cruises experiences are designed to make you part of the region you are visiting while traveling in luxury. The trip includes $2.000 for airfare.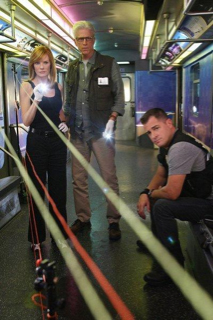 via SeaChange Summer Party
Win a CSI Walk-On Role
Always dreamed of being a star? Now you can have the chance to appear on television screens across the country with a walk-on role on the set of "CSI: Crime Scene Investigation," plus get a glimpse into what happens behind the scenes during television production. Currently in its 12th season, this award-winning drama is one of the most-watched shows across the globe and stars Oceana board member Ted Danson.
Other items available at seachangesummerparty.org/the-auction.
Tagged in: charity, oceana, philanthropy, party, event, auction, ocean conservation, laguna beach, seachange summer party, ocean protection,