The Oscars 2014: Party Food & Cocktail Ideas
Celebrate Hollywood's biggest night by throwing your own Oscar viewing bash with friends and family. Set the scene with gold star balloons, a red carpet and food fit for the occasion. From gold popcorn to walk-of-fame brownies, here are some fun, food and cocktail ideas for your night of glitz and glam.
Pot-of-Gold Popcorn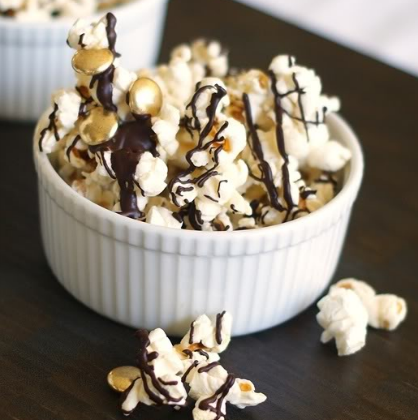 It wouldn't be a night at the movies without a tub of popcorn to munch on throughout the evening. Drizzled with chocolate and topped with gold buttons, this elegant pot-of-gold popcorn recipe is dressed for the occasion.
Tuxedo Hotdogs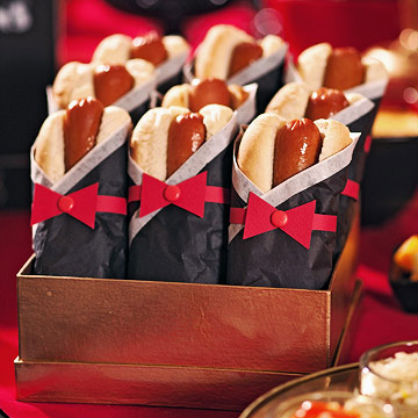 Not your typical ballpark dog, these tuxedo hotdogs are ready to hit the red carpet. With a few simple materials, DIY tuxedos create a formal look and serve as a wrapper for guests to hold when eating.
Walk of Fame Brownies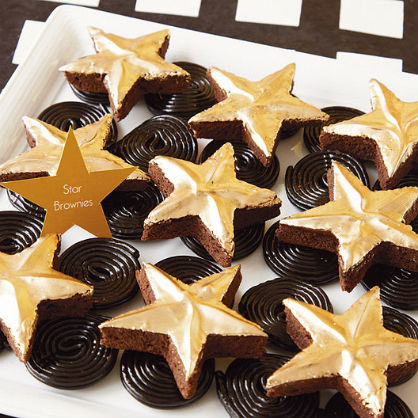 Pay homage to your favorite stars and movies of the night with Walk of Fame brownies. Dipped in chocolate and painted with gold dust, these glamorous brownies are right on theme.
Gold Rimmed Cocktails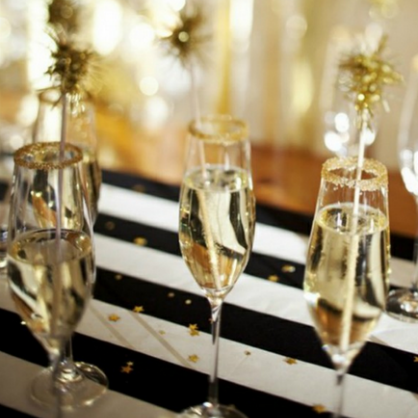 Whether you're serving champagne, martinis or mixed cocktails, dress up your drinks Oscar style with gold rimming sugar. Deliciously sweet, these sugar crystals add a special sparkle to your party.
Oscar-Worthy Candy Bar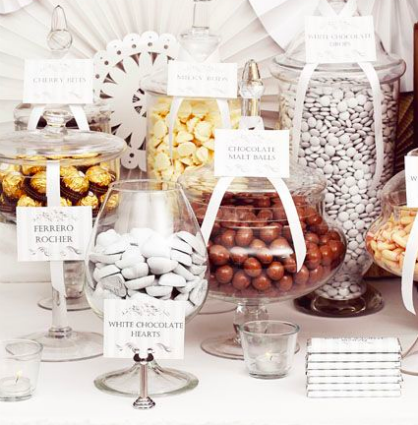 For the candy loving movie goers, set up an Oscar-worthy candy bar for them to visit during commercial breaks. Go with a gold theme or choose a few of your favorites. Display in apothecary jars with mini scoopers.
Star Skewers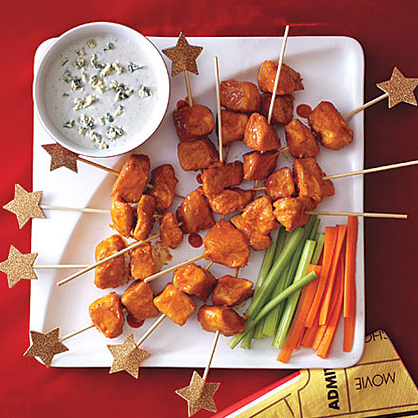 Win points for flavor and presentation by serving up bite-sized appetizers topped with star skewers instead of regular toothpicks. Perfect for cocktail weiners, buffalo chicken bites or bacon-wrapped dates.
Oscar Statue Sugar Cookies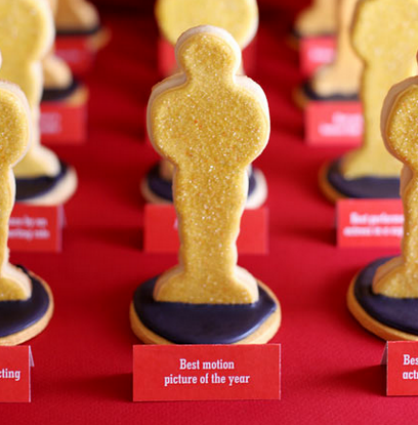 Set aside some time before the big night to make these impressive Oscar statue sugar cookies. For bonus points, print out small accompanying signs to represent the different awards given throughout the evening.
Nacho Bites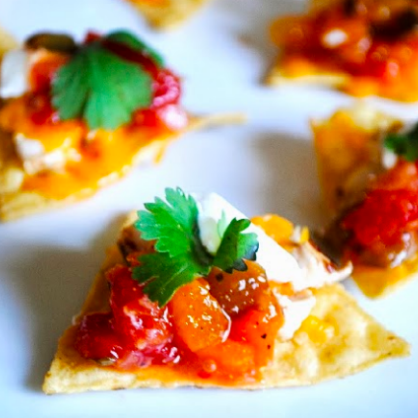 Turn another movie going snack into a savory appetizer with these nacho bites. Use regular tortilla chips or Tostitos scoops and top with chicken, cheddar cheese, sour cream, salsa and guacamole.
See More Oscars

Tagged in: food, recipes, entertaining, desserts, cocktails, oscars, appetizers,