Pre-Fall 2012: Michael Kors
Pre-Fall is a tricky season. Some designers aren't ready to let go of the sun just yet, while others are trading in sandals for boots so fast that the weather isn't ready to cooperate. But for Michael Kors, Pre-Fall signifies three things: seasonless clothes, the favorite season of power women and Hollywood's evening season, when runway dresses become too obvious, reported Style.com.
For this transitional period, the American designer's muse was Ann Bonfoey Taylor, a skiwear designer, Colorado aristocrat and the subject of a recent Phoenix Art Museum exhibition. Kors mixed Taylor's sporty yet rugged energy with a refined "True Grit" Western theme for a well-put-together collection.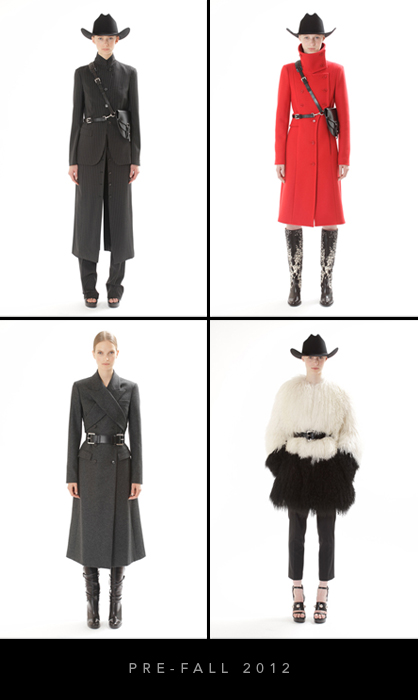 LadyLUX via Style.com
To achieve seasonless attire, power-dressing and evening looks all in one breath, Kors focused on smart dresses and skirts with tough accents; classic gray and black tones with pops of red and turquoise; and – it's not Fall without outerwear - bold coats.
Dresses and skirts exhibited a cohesive standard: strong and fussless. Hemlines reached just below the knee or embraced the asymmetrical short-in-front/long-in-back lengths. Skirt ensembles were styled two ways: either with a classic button-up shirt or a sleeveless tank top. Evening dresses displayed understated simple silhouettes spiced up with harness straps, cowboy hats, polished boots and oversized belts – Kors' idea of Western this season.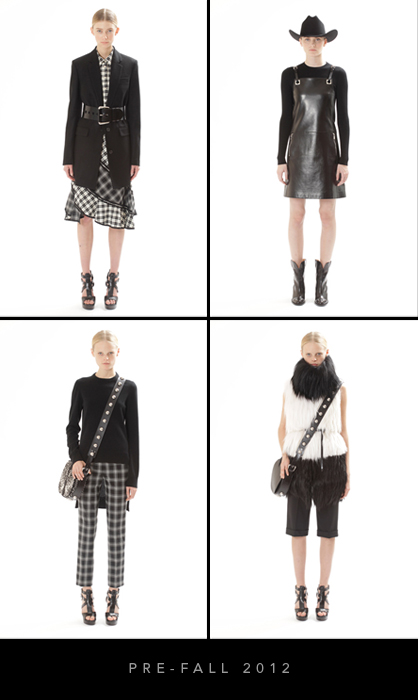 LadyLUX via Style.com
Stealing the show was the outerwear. Clearly, Kors knows how to make a statement coat. Imagine a vibrant red, double-breasted, mid-length coat with a turtleneck collar; a black-and-white colorblocked Mongolian lamb fur; a crisscross collar coat with a double-buckle belt; and a classic riding coat finished with an oversized fox-fur collar. These are the kind of coats outfits revolve around or can simply be the outfit.
It appears that Kors has moved beyond his slouchy safari Spring 2012 looks and found a more streamlined and fitted sensibility. But only Fall 2012 Fashion Week will tell if he will continue this route or revert back to flowing silhouettes. One thing is for sure: Kors is feeling all things belted for 2012.
This article was contributed Annette Tang of the Versastyle. You can follow Annette and her fashion adventures on Twitter at @theversastyle.
Tagged in: new york, new york, michael kors, runway, pre-fall, pre-fall 2012,