Pre-Fall 2013: 5 Trends in Dresses
A well-fitted dress can be a girl's best asset and the Pre-Fall 2013 runways did not disappoint. Featuring fit and flare styles, fitted sheaths and dramatic coatdresses, feminine curves were a key silhouette. Read on to see our five favorite trends in dresses for the upcoming season.
Fit & Flare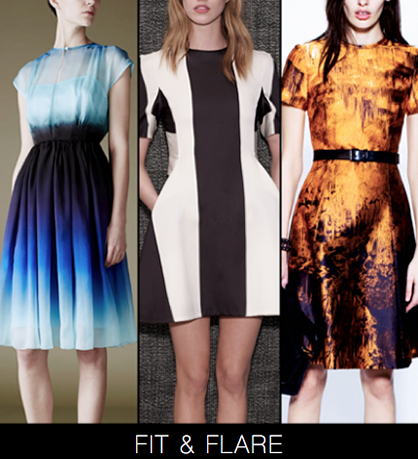 Your go-to, fit-and-flare styles have evolved for Pre-Fall 2013 with added structure and defined silhouettes. This essential look was seen in on the runways in crisp, woven fabrics and triangular shapes. Key details included feminine ruffles, midi lengths and colorful palettes.
Neck to Floor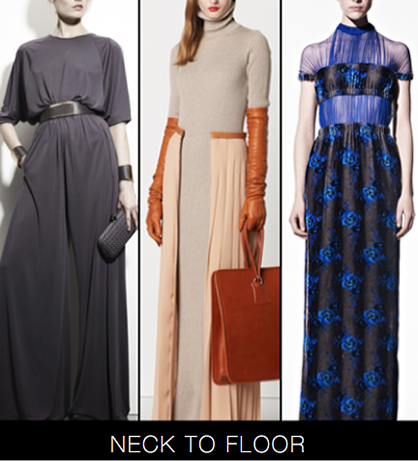 Maxi dresses continued their run into fall with an elongated silhouette that went from the neck to the floor. These floor-sweeping, column styles range from body hugging and slim to wide and cinched at the waist. High necks and long sleeves added to the concealed effect.
Shirtdress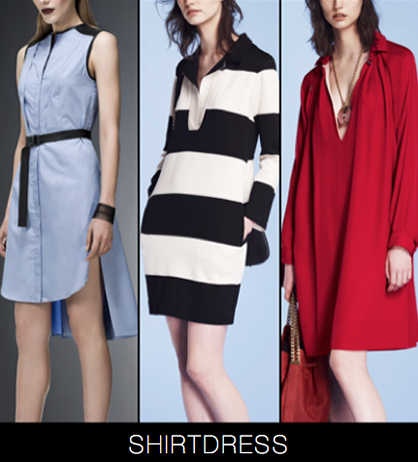 Going in a different direction than classic tailored styles, shirtdresses with slouchy silhouettes ruled the runways. Trapeze and sack shapes shown in prints, plaids and solids, offered a fresh alternative to fitted varieties of the past. Drawstrings added waist definition to the easy styles.
Midi Sheath
You can't go wrong with a classic sheath dress, and this season the look got even more streamlined with midi lengths just below the knee. The combination of these two Pre-Fall silhouettes took on a snug fit for a body-con look. Leather, lace overlays, ruffles and piecing added visual interest.
Coatdress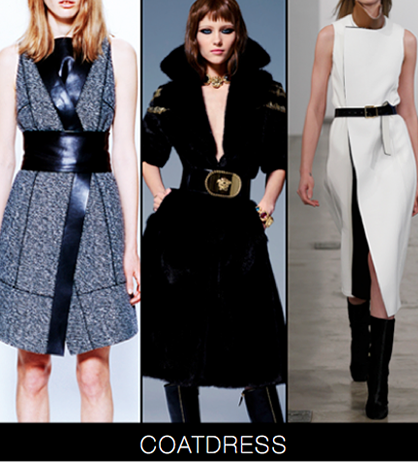 For those chilly fall days, the coatdress is your best friend. Inspired by tailored jackets, classic lapels and stand collar styles were most prominent. Featuring clean lines, graphic prints and two-tone effects, spongy wools were a popular runway fabric.
Read more Pre-Fall 2013 Trends
Tagged in: trends, dresses, runway, maxi dress, pre-fall 2013,