Rachel Zoe debuts fashion line
As if her pregnancy wasn't an announcement big enough for 2010, Rachel Zoe also confirmed speculation about a clothing line. Women's Wear Daily has a sneak peek of The Rachel Zoe Collection, which has a sophisticated, almost British feel to it—a far cry from Zoe's vintage-inspired, '70s glam look.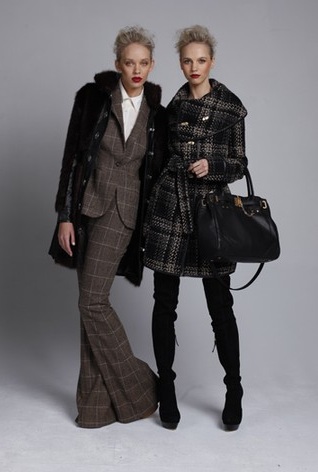 "I'd imagine everybody is expecting something from me that's kind of a seventies, uberboho-glam kind of thing, and, you know, very accessorized," she said to WWD. "And it's not."
The looks include tweed coats, feminine frilly dresses, embroidered shifts, faux fur coats and brocade jackets in monochromatic hues such as nude, brown, gray and black with the occasional punch of red or a metallic. The line isn't a complete departure from Zoe's signature style—it definitely has an old school vibe —but it is refined and toned down, perhaps to match her new motherly demeanor.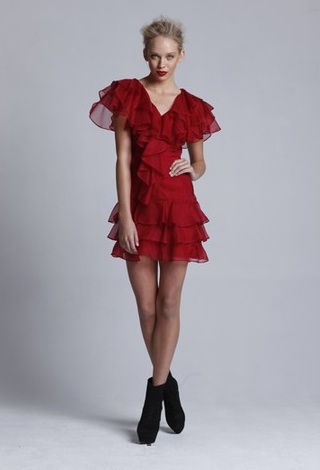 Styling and posing with models, a 7-month belly is barely visible underneath a loose-fitting black tunic and a jacket of her own design. Never in flats, Zoe still manages to teeter around on thigh high boots, even with a bun in the oven.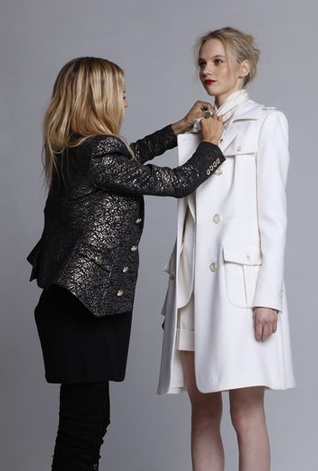 That brings us to another part of her line: shoes. Boots and heels, no less than 4-inches high, complete the looks.
Li & Fung are manufacturing the collection. No word yet on retailers, but the contemporary price-point (a full tuxedo look will run about $700) indicates that luxury retailers are the desired audience.
"We felt that [contemporary] is her audience," said Alan Chartash, L&F's chief strategy officer. "She's already done something affordable for QVC."
Sounds like Season 4 of "The Rachel Zoe Project" will have plenty of plot to work with, from Brad's departure to the baby and the new line. Although Zoe said she is slowing down—she's not attending Fall 2011 shows—she will be dressing Anne Hathaway for the Oscars, all a month before her due date.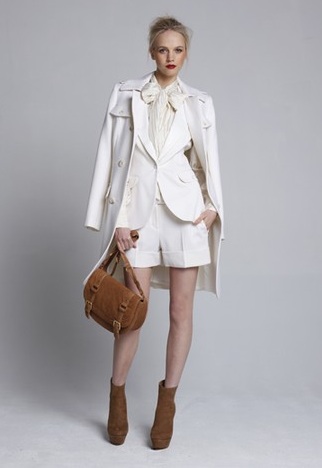 Tagged in: fashion, designer, collection, style, rachel zoe,