Spring 2014: 5 Beauty Trends To Try
It's time to ditch your dark lipsticks and heavy eyeshadows, and start thinking about Spring 2014 beauty trends. Start transitioning your makeup in favor of pale pinks and rosy hues for the season. Get spring fever with these five easy trends Blue Crush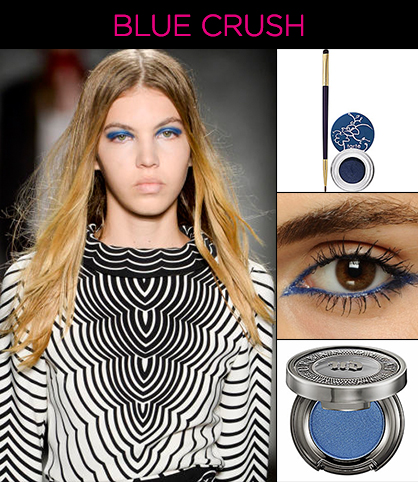 Spotted on S/S 14 runways in August was a chic blue eyeliner that was meant for springtime. This trend is easy to transition into summer and gives the floral and pinks that usually comprise springtime a little more edge. There are two ways to incorporate the trend: either go all out with a shimmery blue shadow, or add a bit to your lash line with eyeliner.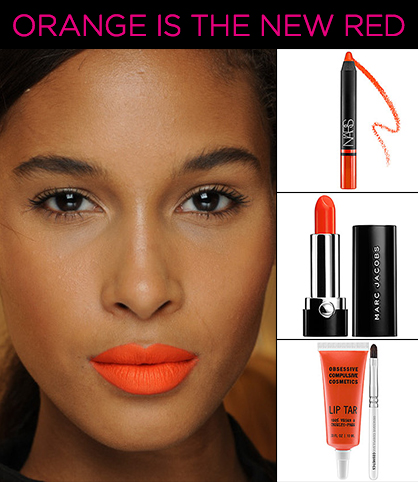 We know no shade could truly replace the classic red lip, but this orange sure does come close. Models strutted down the runway in this shade and we were instantly captivated with this bright and flattering shade. With more brands offering lip choices in this shade it's no problem for anyone to try the trend. Try Obessive Compulsive Cosmetics lip tar in neon orange to really give it a go. Nars has a fantastic line of lip pencils to give you a creamy and vibrant finish, or go for a sleek finish with this Marc Jacobs lip gel.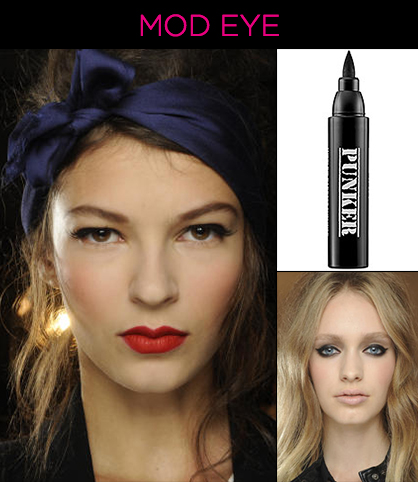 The classic cat eye is getting a mod makeover this spring. The mod look ruled the runways of S/S14 and we couldn't have loved it more. All that's need to achieve this trend is some intense eyeliner. An easy way to try this trend is with this handy pencil by Ardency Inn. Use this chunky pen and you'll be looking mod in no time.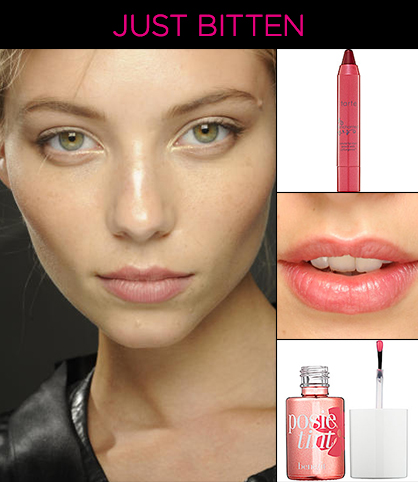 An opposite of the deep burgundys of fall, this spring we're celebrating that just-bitten lip color. Not necessarily a nude but rather a tad of color on our lips which usually is seen in a pinky shade. There's no better way to get this look than by using a lip stain, so try this rosy tint from Tarte will to get the results you want. A classic option is Benefit's Posietint, which can double as a cheek stain as well.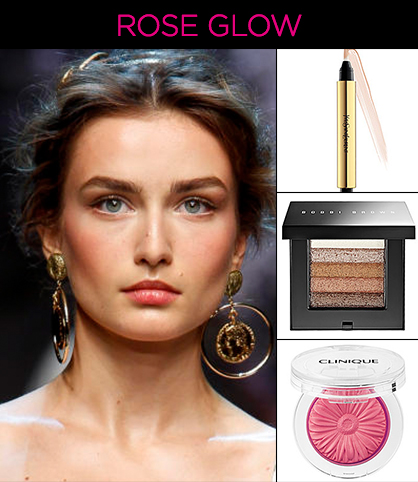 Ditch the matte look and opt for this fresh and vibrant rose glow that we saw on the runways. Achieve this rose glow with three products, blush, luminizer and bronze. Get a natural rosy finish with Clinique's Cheek Pop blush and top it with some luminizer that will leave you glowing, we like this Yves Saint Laurent luminizing pen. Finally, bring a little more glow and color to the look with this shimmer brick from Bobbi Brown.
Read More Beauty

Tagged in: trends, spring 2014, makeup, beauty,