Spring forward with Australian apparel line Millie loves Min
An array of color and beauty comes to life with the Australian apparel line, Millie loves Min. The newest Millie loves Min collection is perfect for Spring Break, soaking up the sun or rocking out at the Coachella Music Festival. Designer Julia Softley invites you to discover The Grand Voyage, a collection filled with saturated brights, easy-breezy dresses and effortless separates.
When Softley first developed the Millie loves Min free-spirited aesthetic in 2008, she wanted to open every girl's eyes to a wonderful world of colorful, girly and affordable clothes.
"After completing a degree in Fine arts and then sped through fashion business and design studies, I stumbled into the fashion business world. Several moons later I went into partnership as a fashion agent which is where Millie loves Min was born. Here Millie loves Min not only offered a well-priced point and feminine label to boutiques, I could utilize my creative and design skills, which is where my heart always was," said Softley.
The inspiration for the name came from her two younger twin sisters, Corinne and Camille, who are smart, creative and beautiful. They were the perfect candidates and Softley wanted to design apparel for girls just like them.
All three Millie loves Min collections are anything but basic. Into the Woods, Lovers Heart and The Grand Voyage apparel offer well-made, structured separates and statement dresses with bold patterns and colors mingling with flirty accents. According to Softley, her designs are inspired by "everything," from traveling to different seasons or what her friends and family are wearing.
"I wanted to offer feminine pieces as 'wear at time of purchase.' Millie loves Min is an easy-wear and trans-seasonal label which can be purchased as an exciting and affordable new addition to the wardrobe … The label is becoming more refined as a day-to-night label and it is offering a boutique and directional component," Softley explained.
The two Lovers Heart collections of 2011 each display their own mood. The Spring collection has a Bohemian and nautical feel, while the Summer collection is bolder with draped sleeves, but maintains a mellow vibe. The Into the Woods Autumn/Winter 2011 collection is filled with a navy spotted print mixed in with cool blues and denims. All three collections feature soft and airy fabrics and combine delicate and girly touches like heart-shaped cut-outs and bows.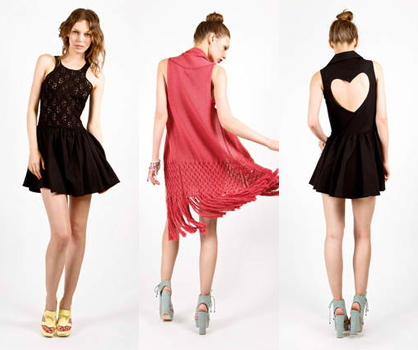 via Millie loves Min
The current Millie loves Min collection, The Grand Voyage, speaks for itself. It is full of bright colors and swing dresses mixed with soft yet structured separates. Colors like aqua, mint, mustard, hot pink and coral stand out from the neutrals and dotted and floral prints. There are 50s mini-dresses, spaghetti strap sundresses with full skirts, maxi-dresses and off-the-shoulder peasant style dresses with long sleeves. Separates include sleeveless collared shirts and high-waist slacks.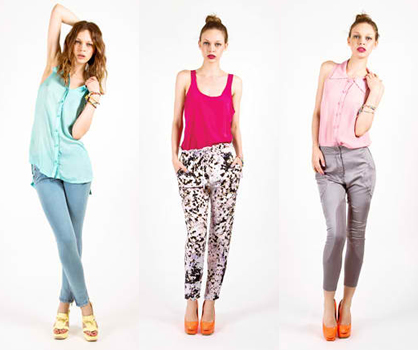 via Millie loves Min
Statements pieces of the collection are knitted tasseled vests, trench coats and rompers. The Waterfall shoes in this collection are 70s-inspired neutral leather wedges that can be paired with any Grand Voyage piece for a simple yet retro look. This collection is meant to be worn out in the sunny weather to help give the Spring season more life.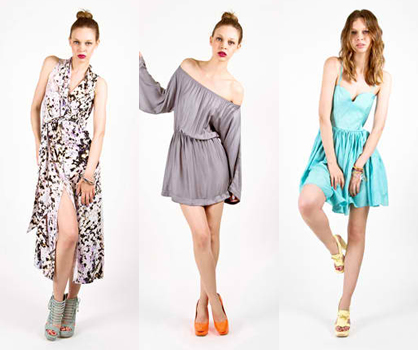 via Millie loves Min
"The Millie loves Min girl spends her summer at the beach with friends drinking cocktails, where in winter she explores vintage markets and drinks café lattes. She loves color, she shops on the go and she dresses well to feel fantastic … She is feminine and easy going, but savvy for fashion. She would love the Millie loves Min 'Lace Playsuit' of beautiful Indian cotton and silk in the upcoming range 'Be True.' This playsuit is the perfect palette to accessorize," said Softley.
Softley has truly built a line of her own. She has even incorporated her own illustrations into her prints, setting her collection apart from other Australian. Look for them in all three collections.
"I believe Millie loves Min maintains its original artistic value, as you will notice through the prints. A vintage touch is also present in the ranges, which I also feel is rare in a lot of Australian labels. I think any label creates a natural point of difference from others," said Softley.
A brand new collection, Be True, will launch in Fall of 2012. Be sure to follow the Millie loves Min Facebook page for the first sneak peeks.
"The upcoming collection, Be True, is inspired by trans-seasonal style with a hint of 50s Malibu, creams, greys and blue hues. This range is the turning point to what is in store with future Millie loves Min ranges. To add to this, we are working hard on more clean, fresh and directional ranges which will release between September and November this year," Softley said.
The Millie loves Min collections are surely transforming for the better with more accessories and knitted textures. Softley will still keep the signature look of relaxed simplicity with original prints and feminine accents.
To experience the full Millie loves Min line of apparel and accessories, visit www.millielovesmin.com.
LUX Giveaway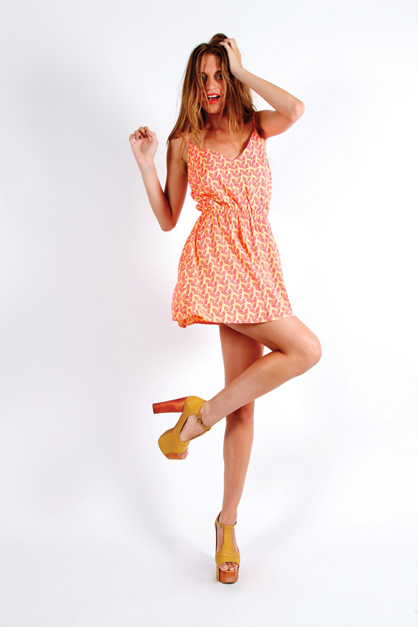 One lucky winner will receive a Millie loves Min "Sun Touch Mini" in the Naivety print! Here's how to enter:
1. Like Millie loves Min on Facebook here.
2. Follow @MillieLovesMin on Twitter (if you have one).
3. Comment under the picture of the dress with your contact info here.
The winner will be chosen at random via Facebook. The contest ends in seven days.
Good luck!

Tagged in: fashion, accessories, apparel, australian line, into the woods, millie loves min, lovers hearts, the grand voyage,