Street Scene: From sporty styles to feminine dressing
In an adventure around the blogosphere, Lady LUX found trend-setting bloggers that are showing off their Spring style with bold blazers, fresh whites, cutoffs, military outerwear and varsity jackets. There isn't just one main trend this season – explore and experiment every possibility from sporty looks to feminine dressing to monochrome whites. Get inspired by this week's Street Scene!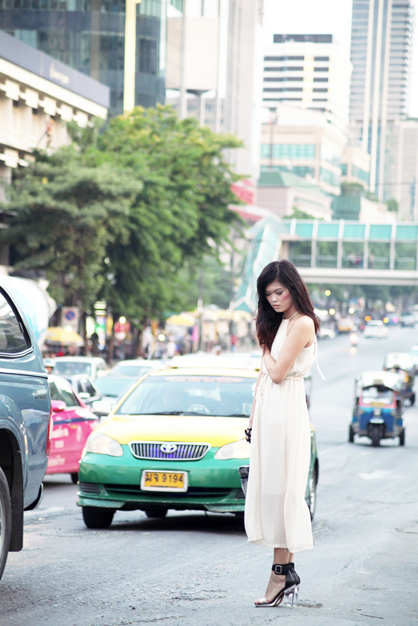 Photo courtesy of Missing Avenue
Missing Avenue's Melody gets romantic in a delicate semi-sheer white maxi dress juxtaposed with modern lucite heels.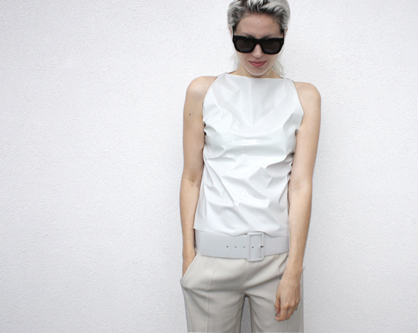 Photo courtesy of Stylorectic
Stylorectic goes monochrome in textured white and adds some edge with a wide belt.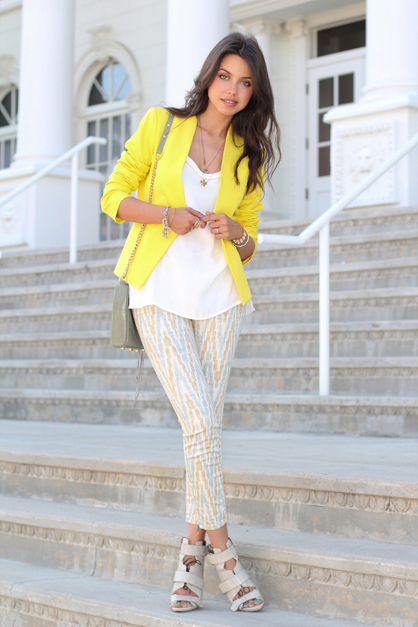 Photo courtesy of Viva Luxury
In bright sunshine yellow, Annbelle Fleur from Viva Luxury pairs her Theory twill jacket with ikat pants and Alexander Wang boots.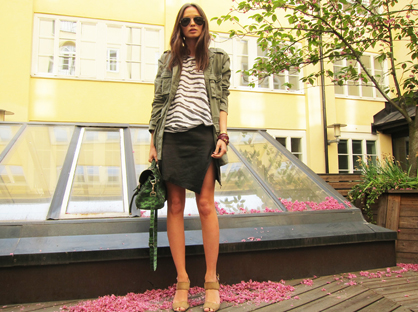 Photo courtesy of Columbine Smille
Columbine Smille looks cool-chic in Ray-Ban aviators sunglasses, a military jacket and playful zebra prints.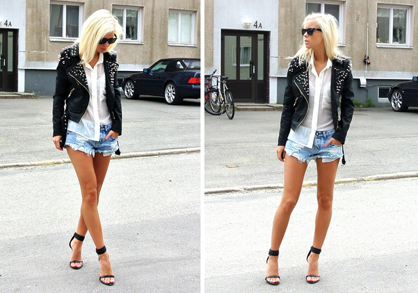 Photo courtesy of Victoria Tornegren
With an effortless rocker style, Victoria Tornegren combines her cutoff shorts with a studded jacket, blouse and simple strap sandals.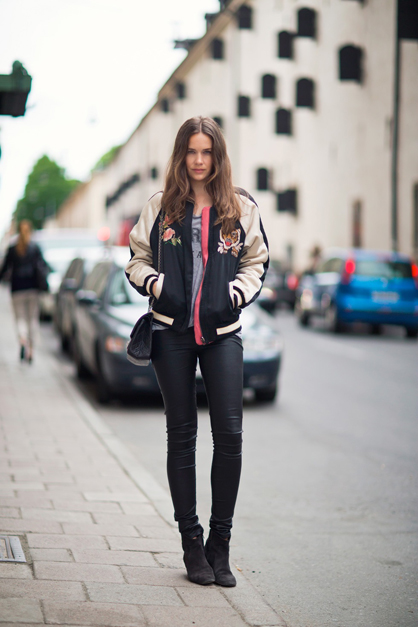 Photo courtesy of Caroline Blomst
The always stylish Caroline Blomst sports sleek leggings from Helmut Lang contrasted with an unexpected varsity jacket.
Tagged in: ray ban, spring 2012, shorts, helmut lang, belts, theory, street style, victoria tornegren, stylorectic, missing avenue, columbine smille, caroline blomst, viva luxury,