Street Scene: Pencil skirts, skinny jeans and swimwear
Throughout the streets of Australia, the Netherlands, London and beyond, bloggers are sporting not-so-conservative pencil skirts, skinny jeans with pumps, cuffed up shorts and pants and even swimsuits – yes summer is almost here! But we're not talking about just simple outfits here, but ones with a bit of attitude. Take a cue from these fashionable ladies and their styling details to give your outfits a little something extra.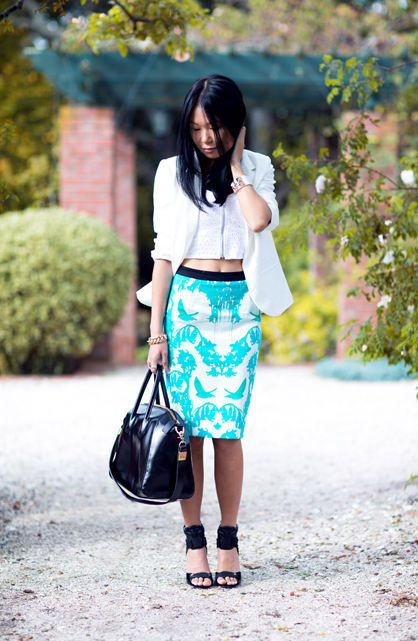 Photo Courtesy of Fashion Distraction
Marcella of Fashion Distraction gives the pencil skirt a new identity as she pairs the printed style with a crochet top and blazer. Alexander Wang's sandals compliments the skirt with an unexpected sporty appeal.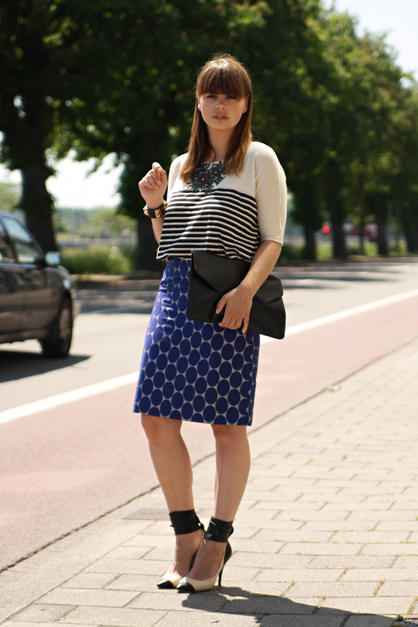 Photo Courtesy of Fashion Zen
Mixing stripes and graphic polka dots, Iris from Fashion Zen makes her pencil skirt playful and edgy. Add killer ankle-cuff pumps, a clutch and bracelet for detail.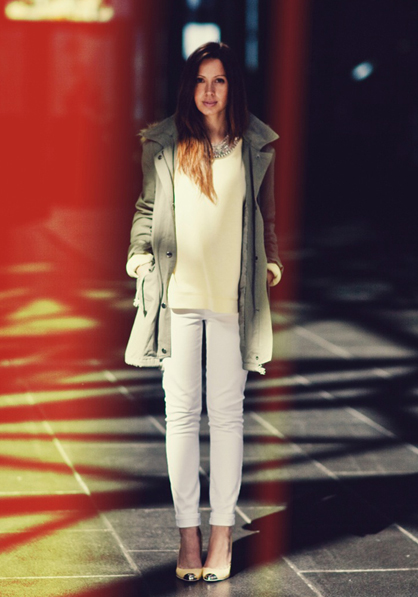 Photo Courtesy of Friend in Fashion
Friend in Fashion styles white J Brand jeans with a bit of yellow thanks to a jumper and metal toe-cap heels. She dresses up the jeans with a statement necklace and dresses down the look with a light parka.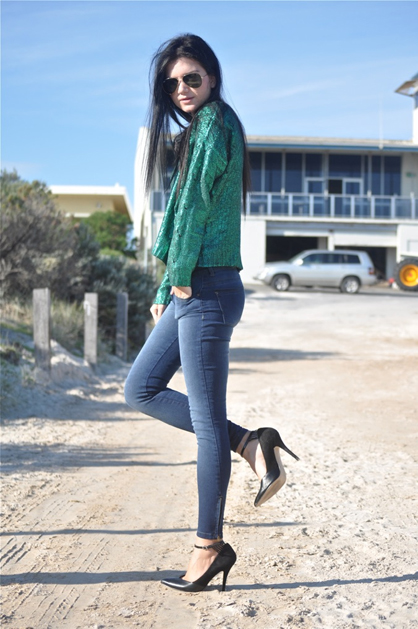 Photo Courtesy of Le Flassh
Keeping it simple in super skinny jeans, Le Flassh elevates them with a metallic green jumper and sexy pointed toe pumps. Jeans never looked so good.
Photo Courtesy of Mode Rosa
Mode Rosa's Ross brings back boyfriend shorts with a laidback yet stylish look. All you need is a button up shirt and leather jacket to complete the vibe.
Photo Courtesy of Park and Cube
Shini from Park and Cube plays it cool in a T by Alexander Wang shirt and cuffed up boyfriend fit trousers. Her tailored coat pulls the look together.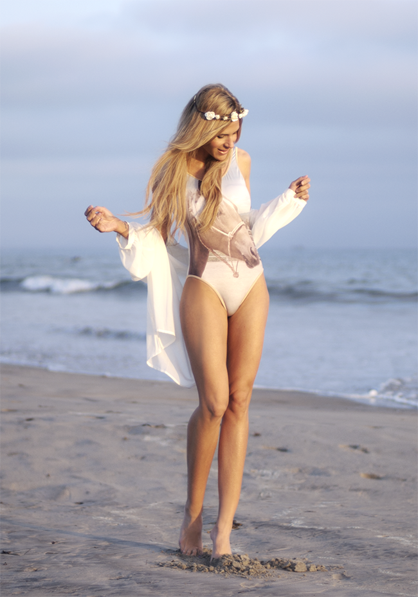 Photo Courtesy of The Native Fox
One-piece swimsuits are incredibly stylish, especially Jennifer Grace's from The Native Fox. Toss on a chiffon blouse as a coverup and a crown of roses for a romantic ensemble.
Tagged in: alexander wang, style, j brand, skinny jeans, t by alexander wang, street scene, fashion distraction, the native fox, springsumer 2012, friend in fashion, le flassh, park and cube, fashion zen, mode rosa,