Street Scene: Summer whites
As the days heat up, stylish bloggers are cooling off in chic monochrome white ensembles. In sweet dresses, crisp jackets or paired top and bottom separates, white is the color of the season that gives the freshest vibe. Go all out this summer with breezy looks whether you are attending a themed white party, brunch with the ladies or an evening out for dinner and drinks.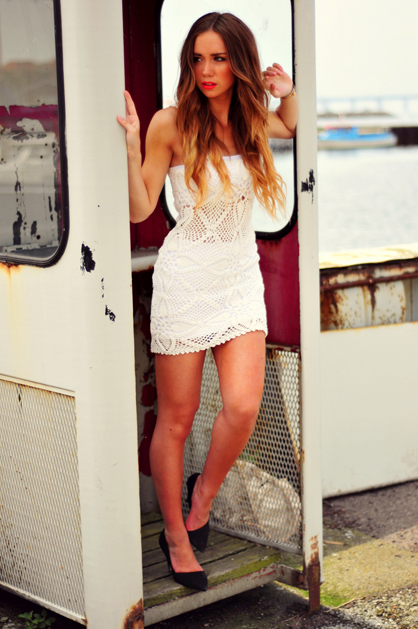 Photo Courtesy of Lisa's Place
Lisa Olsson of Lisa's Place sported shades of white in a mini crochet dress with the help of a bandeau and skirt.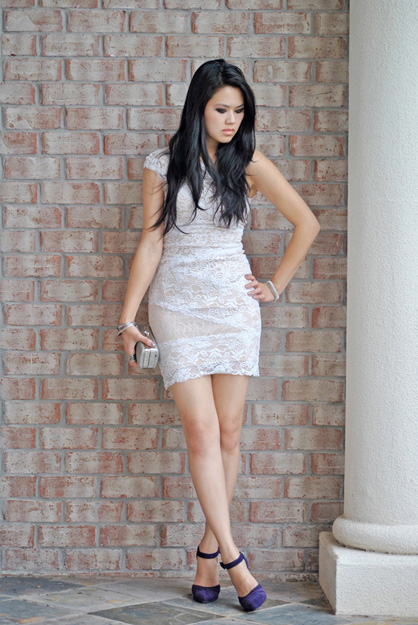 Photo Courtesy of Behind the Seams
Behind the Seams' sweetheart Trang showed her feminine side in a one-shoulder laced white dress completed with purple pumps for a hint of fun.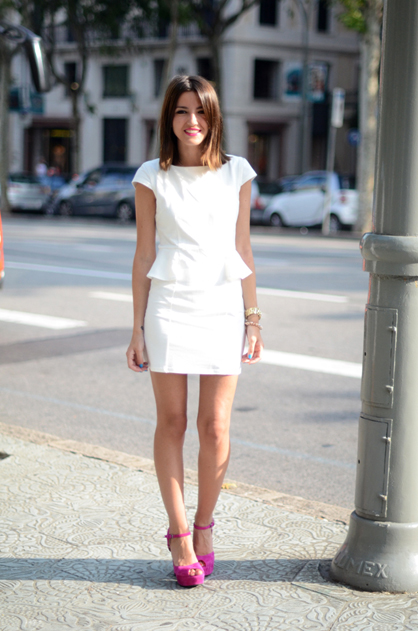 Photo Courtesy of Lovely Pepa
In a flirty white peplum top styled with a mini skirt, Alexandra of Lovely Pepa is as fresh as can be. Add bright pink lipstick and platforms to excite the white.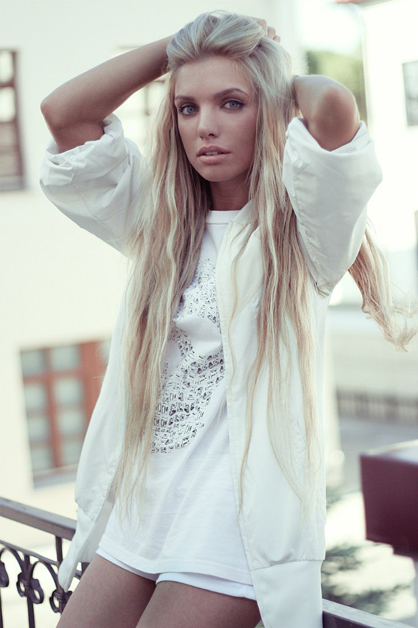 Photo Courtesy of Normal Naya
Katy of Normal Naya combined a sporty nylon jacket with shorts, a skull tee and Converse for her whiteout look.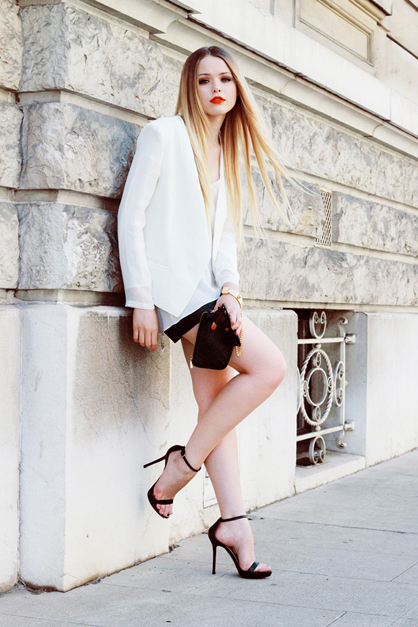 Photo Courtesy of Kayture
In a blazer, oversize shirt and the simplest of sandals, Kristina of Kayture makes colorless outfits effortless.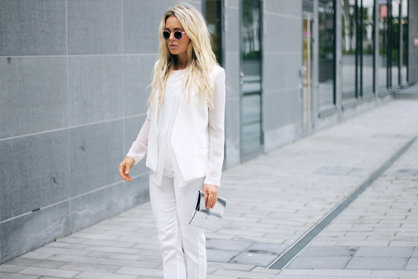 Photo Courtesy of I'm Fancy
Fanny Lyckman created a little white noise on her I'm Fancy blog with fitted pants and contrasted sleeve blazer.
Tagged in: trends, style, street scene, summer 2012, fanny lyckma, behind the seams, normal naya, kayture, lovely pepa, summer whites, lisa's place,