The Perfect Tan: Sunless Tanning Tips & Picks
Don't let harmful rays get in the way of having fun in the sun this summer! Today there are many different ways to get the perfect tan without having to spend a second under the sun. From gradual tanners, misters and gels to instant tanning mousses and airbrushing, there's a sunless tanning method for every girl to become a beach babe. Ready, set, glow!
Pre-Tanning Prep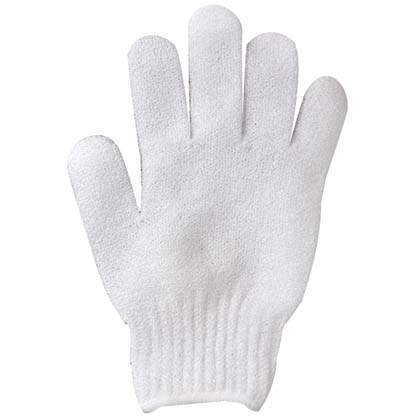 Self-tanning can be an intricate process, so make sure that you get the best results possible by prepping like a pro. Shave beforehand so you won't remove any bronze after tanning. Exfoliate in the shower by using textured scrub gloves or nylon polishing towels to remove any dead skin and maintain a smooth surface. Before any type of tanning method, use a cotton swab to apply petroleum jelly or extra thick body lotion over your cuticles and nail beds. Be sure to also have your hands, feet, knees, elbows and any other dry skin patches completely moisturized before tanning to ensure better results without any patchy areas. Add on some extra lotion to the palms of your hands and bottoms of your feet to create a barrier.
Gradual Tanner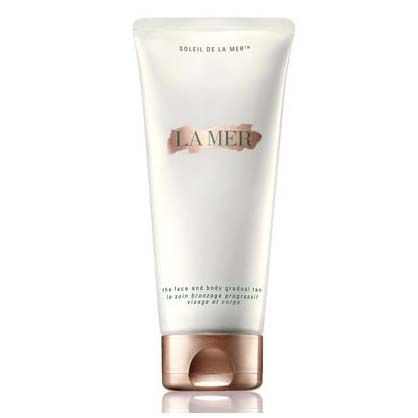 If you're new to sunless tanning or looking to maintain a tan throughout the entire summer season, gradual tanners are great for beginners and to make your bronze last longer. The Face and Body Gradual Tan from La Mer allows for a soft, glowing tan while delivering potent anti-aging benefits and defending the skin against environmental aggressors. This gradual tanner gives the skin an even, natural-looking glow that can be enhanced when applying even more product to the skin when desired.
Misting Tanner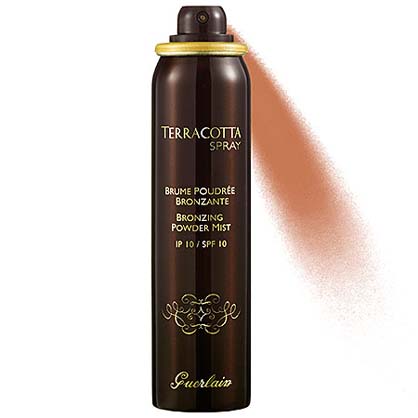 Gently spray on your self-tanner with a misting tanner like the Terracotta Spray from Guerlain. With the effect of a makeup and the ease of a soft mist, this spray is an entirely new way to get a temporary sunny glow. Using the technology of professional airbrush makeup application, the spray goes on with an ultra-light mist ensuring uniform application and offering gorgeous color to the skin.
Mousse Tanner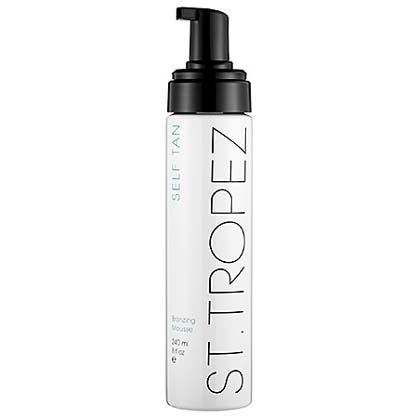 For a fast-drying method to get some color, try a mousse tanner like the Self Tan Bronzing Mousse from St. Tropez. This super-lightweight, easy-to-apply velvety mousse will dry in 60 seconds while still delivering a rich-bronze tan. Infused with conditioning aloe vera, this mousse will help you achieve a great tan while moisturizing simultaneously.
Gel Tanner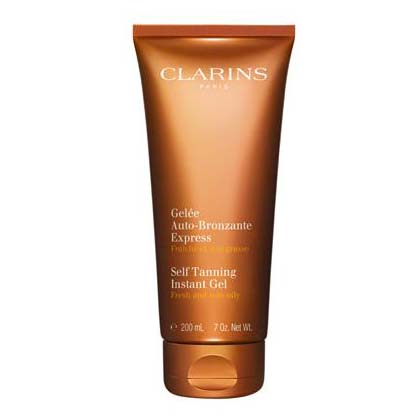 For a quick, streak-free self-tanning method to get natural-looking color, try a gel tanner with a thick, yet smooth consistency. The Self-Tanning Instant Gel from Clarins is an award-winning tanner famous for its non-oily, easy-to-apply formula that also dries quickly when you need a tan quickly. Your skin will remain soft with its unique formula infusing plant extracts and skin smoothing agents even as the color is still developing.
Airbrush Tanning System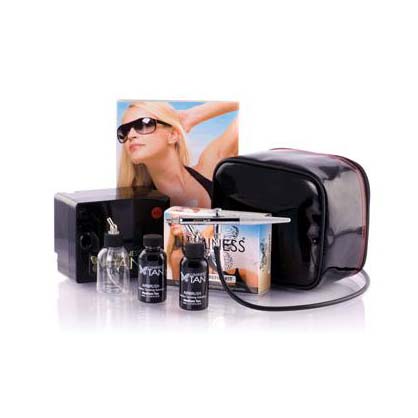 Now you can get your tan just like you would from a tanning professional but in the comfort of your own home! The Luminess Tanning System from Luminess Air is an airbrushing tanning system that includes everything you'll need to get a professional-looking tan all year round. It doesn't matter if you're looking to get a light, healthy glow or a deep dark velvety tan, this complete spa-quality tanning system will help you achieve the best results for a flattering and flawless glow.
Self-Tanning Accessories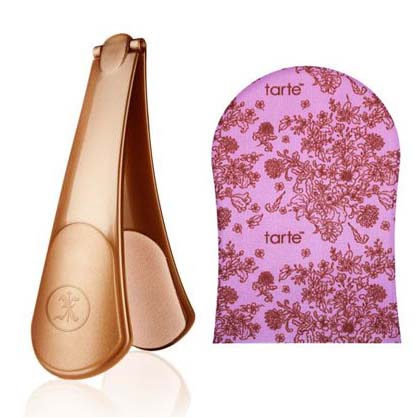 Sometimes you will need some extra help when self-tanning. For those extra-hard-to-reach places like your back, Xen-Tan offers a Hard to Reach Back Applicator so streaks or patches will not appear. This back applicator works on any type of self-tanner whether it's a gel, mist or mousse. To make the self-tanning application easier, you can use a tanning mitt to spread the tanner on more evenly and keep your hands bronze-free at the same time. Tarte's Brilliance Mitt prevents messy streaks and orange palms.
Read more LUX Beauty
Tagged in: guides, lux beauty, la mer, guerlain, tanning, bronzer, tanner, sunless tanning, self-tanner,