Lookbook Love: Surf's Up
Summer is right around the corner and we're looking to the surf and the sun for fashion inspiration. Take a cue from the 'Surf's Up' lookbook and add some bright colors, laidback looks and cool vibes to your wardrobe this season. Here are a few of our favorite pieces.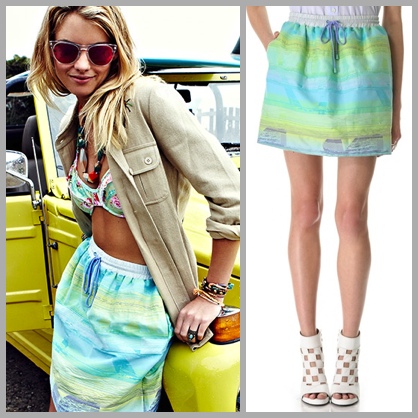 Styled after classic board shorts, this drawstring striped skirt by Jonathan Simkhai features colored, pixelated stripes and an elastic waistband to create a laid-back and sporty look. Throw it on over your suit for a day at the beach or pair with heels for a casual night out.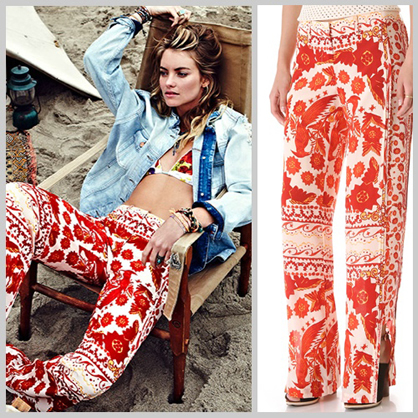 Lend a bohemian feel to your look with bandana print pants by Rebecca Minkoff. These bold, silk pants offer smooth draping through the legs for a fit that is as comfy as they look. Perfect for hanging out at a bonfire or paired with a crochet top for a sunny afternoon.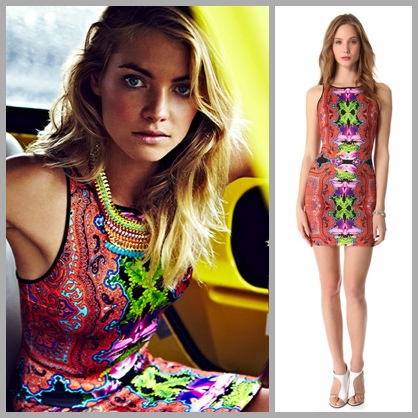 Go for a unique floral vibe in an orchid pencil dress by Clover Canyon. This form-fitting silhouette features paisley panels that frame a center stripe of bright ferns and orchids. Put the top down and go for a cruise in this little number before hitting the town.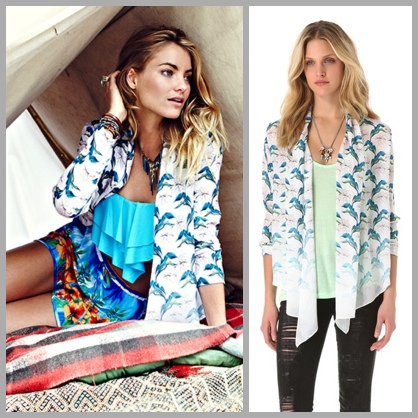 Throw on a floral Becky jacket from Rebecca Minkoff and head down to the beach to watch the sunrise. A faded print, soft draping and asymmetrical hem make this silk jacket an easy breezy go-to piece. Throw your swimsuit on underneath for when the sun comes out.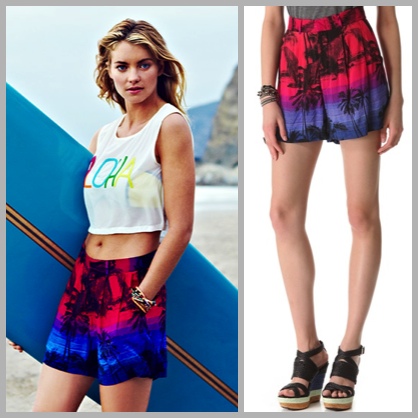 Even if you're not in the tropics, you'll feel like you are in print board shorts by Osklen. Silhouetted against vivid stripes, palm trees create visual interest on these high-waisted, voluminous shorts. Go ahead, grab a fruity drink with a pineapple and pretend you're on vacation.
Read more LUX Fashion

Tagged in: dresses, shopbop, spring 2013, summer 2013, shorts, skirts, beach, lookbooks,