LUX Top 3: The Best Kale Chips
As more people join the raw-volution, kale chips continue to gain mass popularity. Rich in powerful antioxidants and phytonutrients, kale is also a great source of vitamins A and C, calcium, manganese, iron and fiber. Dehydrated at low temperatures and seasoned with spices and seeds, raw vegans can enjoy healthy and tasty snacks. Here are our top 3 favorites that are a must-try.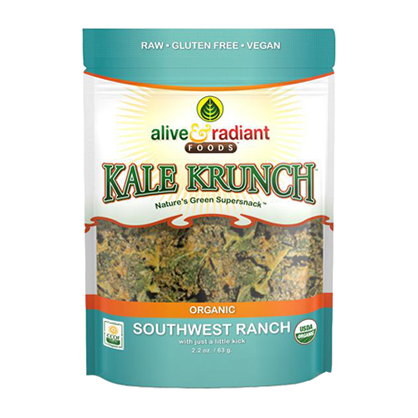 Tantalize your taste buds with Southwest Ranch Kale Krunch from Alive and Radiant Foods. Organic and raw, these dehydrated snacks are ones you won't feel guilty about eating! Blended with garlic, habanero peppers and secret spices, these crunchy treats finish with a kick.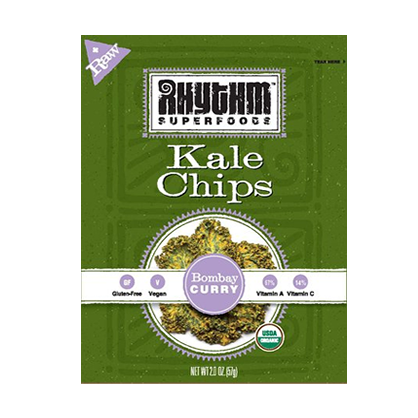 Spiced and exotic, Bombay Curry kale chips from Rhythm Superfoods satisfy your need for flavor and crunch. These nutritional powerhouse snacks are created with a blend of heart-healthy sunflower seeds and traditional Indian spices such as ginger and cilantro.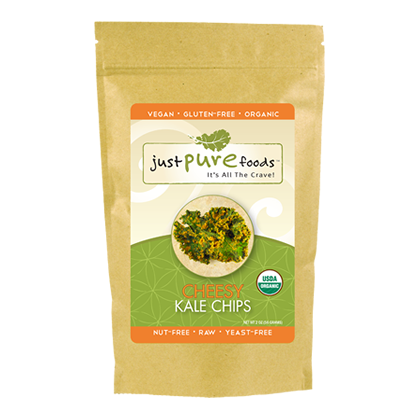 For all the cheese lovers out there looking for a healthier snacking alternative, we recommend Cheesy Kale Chips from Just Pure Foods. Nutritious and delicious, it's hard to believe that these are vegan! Nut, soy and yeast free, they are also perfect for those with food allergies.
Interested in more tasty, raw, snacks? Enter our Just Pure Foods Giveaway!
Tagged in: wellness, food, nutrition, health, kale,