LUX Beauty: The History of Lipstick
The lipstick. It's an iconic and feminine product that sparked women's interest in beauty and transformed the entire makeup industry forever. LadyLUX will teach you where lipstick comes from and how the product has evolved through the years, in addition to some of our favorite lipsticks, glosses, stains, pencils and balms. Cheers to the lipstick, ladies!
History of The Lipstick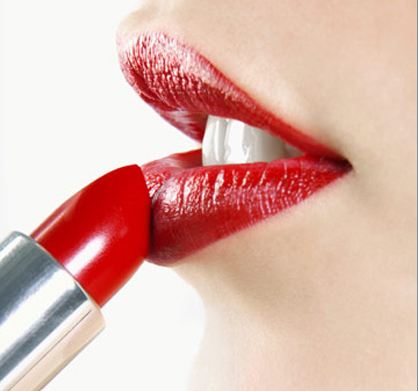 Lipsticks have been used for beauty purposes since as early as the Ancient Mesopotamia and Egyptian eras, and especially during the reign of Queen Elizabeth I, who popularized the look of red lips and pale skin. The first commercial lipsticks were manufactured and sold by the French cosmetic company Guerlain in 1884. Since then, lipsticks have taken the beauty industry by storm with the proliferation of every type of lipstick imaginable.
Lipsticks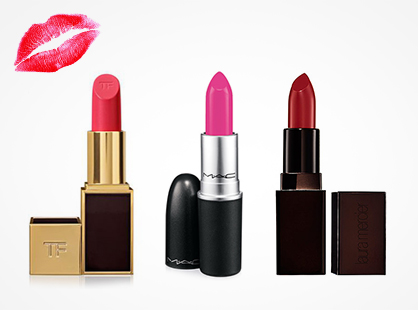 MAC/Candy Yum Yum Lipstick
Tom Ford/Lip Color in Flamingo
Laura Mercier/Crème Smooth Lip Colour
It's the product that started it all! Today, lipsticks come in every color, shape, size, consistency and more. Lipsticks have transformed completely through the years from the look of a simple stick, to a liquefied or even pencil form. Likewise, lipstick packaging has evolved through the invention of the twist-up lipstick and the lipstick pot. With all of the different types of lipsticks on the market, women have learned that their lipstick can be creamy, feel satiny, appear matte or even feature a metallic sheen. Remember—a woman can never have too many lipsticks!
Lip Glosses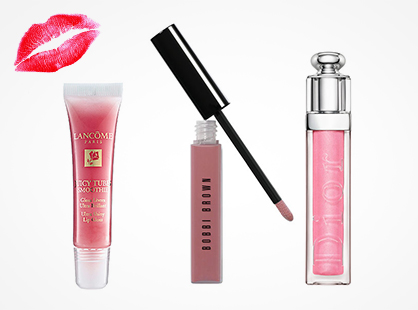 Lancôme/Juicy Tubes Ultra Shiny Lip Gloss
Bobbi Brown/Rich Color Gloss
Dior/Addict Gloss
The classic lipstick was later transformed into a liquid, glossy form by Max Factor in the 30s. The lip gloss quickly became an alternative to the lipstick as a product that was easy to apply and perfect for everyday wear. Although the consistency of lip gloss is sheerer than lipsticks, glosses can still be used as a sexy and glamorous way of highlighting your lips. The most popular glosses are offered in tube form or with a wand for more precise application.
Lip Stains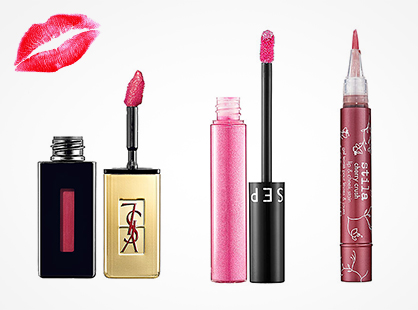 YSL/Glossy Lip Stain
Stila/Lip Stain
Sephora/Cream Lip Stain
Not all women prefer a bold lip color with the creaminess of a lipstick. That's where lip stains come in. As an alternative to long-wear lipsticks that can dry out the lips, lip stains are the perfect way to get a strong shade without any thickness. Lip stains are offered in wand, brush, pencil and even in a pot.
Lip Pencils & Balms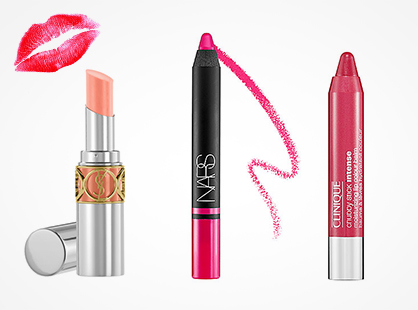 YSL/Volupté Sheer Candy Gloss Lip Balm
Clinique/Chubby Stick Moisturizing Lip Balm
NARS/Satin Lip Pencil
Lip liners and pencils were first invented to define the lips and make applying lipstick easier by staying inside the lines. Lip color pencils evolved by offering a thicker pencil to hold but a thinner consistency to wear. In 1973, Bonnie Bell introduced the first flavored lipstick and lip balm products called "Lip Smackers" that became famous and popular among teenage girls. Some lip pencils are actually lip balms that give the lips sheer color with easy application.


Read more LUX Beauty
Tagged in: guides, lux beauty, beauty, lipstick, lip balm, lipgloss, lip stain, the history of lipstick, lip pencil, lip color,