The LUX "It" List: LUX Link Roundup
It's that time again; the LUX "It" List is out! We rounded up our favorite five blog posts from the past week to share with you. We hope you love them as much as we do. Happy reading!

1. The photography in "Homegrown" captures the vibrant colors of spring in the Everglades. This photo diary will have you craving a Florida adventure, not to mention a turban, crochet one-piece and floral shorts ensemble. Capture Fashion: Everglades Photo Diary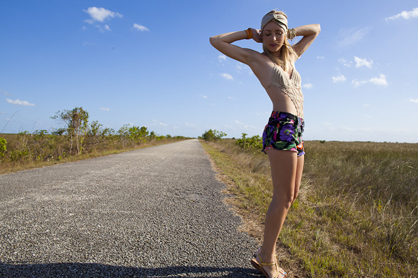 Photo Courtesy of Capture Fashion


2. Sassy Hong Kong presents: "A Leisurely Labour Day: Top 4 Getaways for a Long Easter." The destinations include China, Thailand and Malasia, and are the perfect getaways for the LUX jet setter.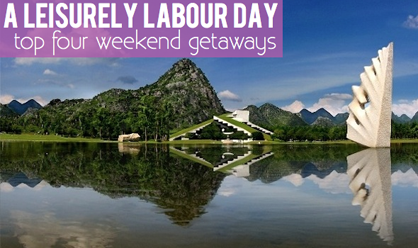 Photo Courtesy of Sassy Hong Kong

3. As the result of a rainy Saturday afternoon, Barbie Laura shows us how to create a neon necklace using spray paint and nail polish. The instructions are simple and the resulting necklaces are bright and fun. You will definitely be planning this DIY neon necklace on the next rainy afternoon.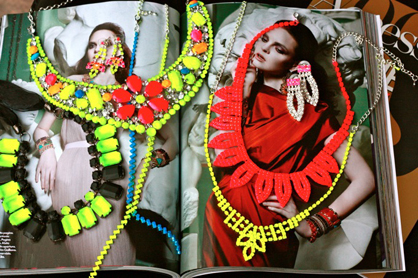 Photo Courtesy of Barbie Laura

4. You won't believe your eyes when you see this oversized 'jester' looking shirt transformed into a perfectly fitted skirt. See Cecylia alter a thrift store find to a wardrobe staple in her post "Knock on Wood".
Photo Courtesy of Cecylia
5. Last but not least, we had to include this floral post by Sincerely, Jules. We love this easy, breezy floral on floral look which is a definite must-have for spring.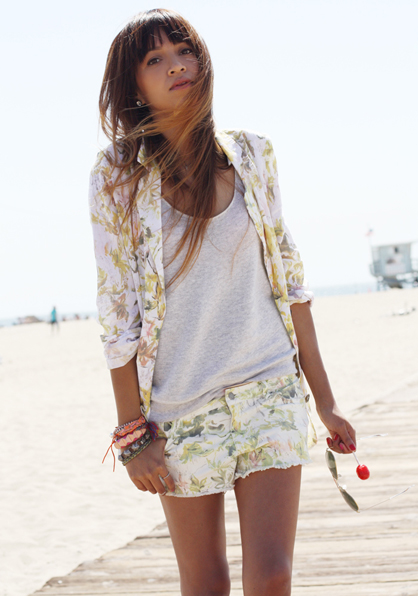 Photo Courtesy of Sincerely, Jules

Happy Friday LUXies! Have a safe and fabulous weekend.
Tagged in: fashion, diy, fashion blogs, travel, blogs, diy blogs, travel blogs,