The Makeup Show NYC Recap
Makeup industry professionals gathered together for the 2012 Makeup Show in New York City to learn about new and innovative beauty products and trends. Held at the Metropolitan Pavilion on May 13 and 14, the premiere event was comprised of 87 exhibitors and 6,000 attendees of makeup artists, buyers, industry educators and retailers. As the seventh annual Makeup Show, the pro-only event brought all together for two days of education and inspiration. The next 2012 Makeup Shows will be held in Chicago, Berlin and Orlando.

Reported by Stylesight.com, the Makeup Show pointed out some key focuses learned from the demonstrations, new product unveilings and keynote speeches. Here are nine new makeup formulations, colors and packaging trends from the show: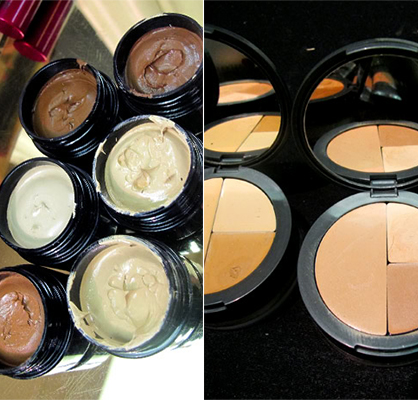 via Stylesight.com
One top theme of the show was how to use foundations to create more natural-looking skin. The foundations unveiled featured sheer to high buildable coverage, 40 percent pigmentation for better coverage, anti-oxidants and soothing ingredients for safer color, cake-free silky feeling, high-opacity, adjustable color, BB creams and tinted moisturizers.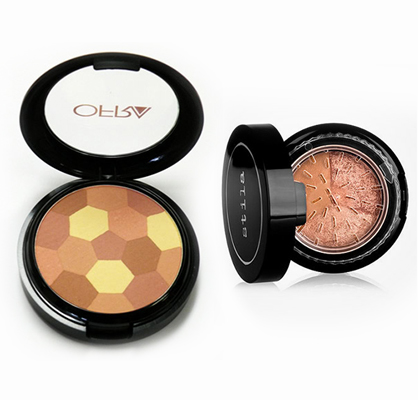 via Stylesight.com

Bronzers upgraded to multi-tasking beauty tools like self-adjusting color bronzers that react with your pH for a personalized shade, all-natural gluten-free weightless pigments and 3-in-1 baking powder trios with a combination of matte and shimmer shades.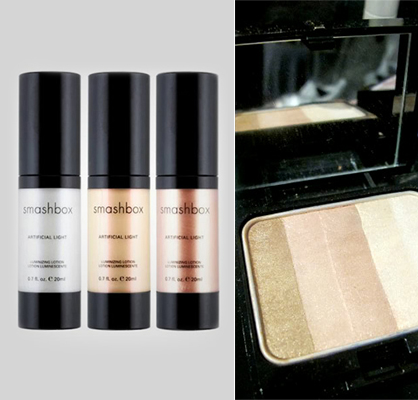 via Stylesight.com
The must-have summer beauty product is still the illuminator for gleaming skin. New illuminators for a luminous and glowing face feature oil-free lotions with Ginkgo biloba and Japanese green tea for a natural glow, pink and rose gold shimmer for brightening and luxurious warmth, highlighting duos and clear balms that hydrate and illuminate the skin. Smashbox offers you the perfect Artificial Light luminzing lotion in an iridescent pink or a warm golden bronze.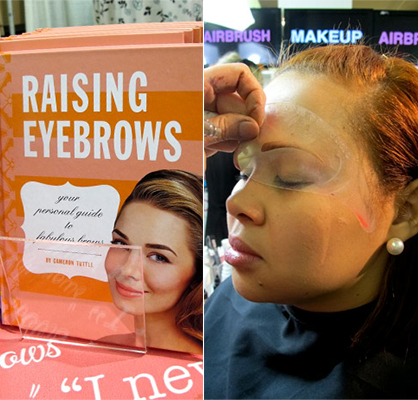 via Stylesight.com
Eyebrow shaping products are still a top contender for best-sellers. You can get the perfect brow color and shape by using various brow powder and gel compacts for filling in sparse areas, as well as stencil kits for all eyebrow shapes and sizes. You can achieve perfect eyebrows by following the steps in the new Benefit how-to book, Raising Eyebrows.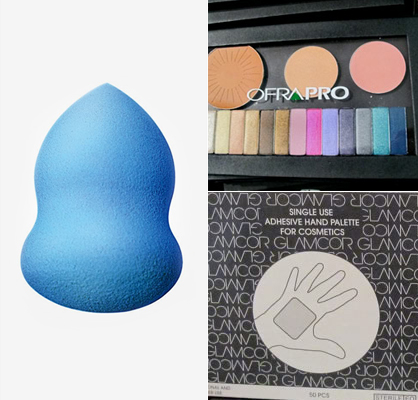 via Stylesight.com
New and improved innovative beauty products can help you get more professional looking makeup results at home. Transforming gels will turn any loose or pressed powder into an easily applied and lasting color, a cosmetic adhesive hand palette makes application easier, magnetic and customizable cosmetic palettes are good for on the go and a portable mister can hydrate your skin in 30 seconds. The brand new Graftobian NBR-free foundation sponge has an hourglass shape for easier hold, a pointed end for on the spot application and a rounded end for buffing.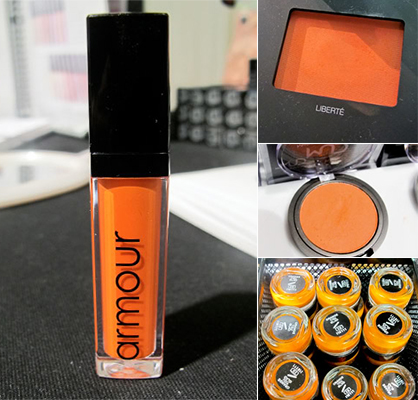 via Stylesight.com
The Pantone color of the year, Tangerine Tango is still as hot as ever as a good go-to color for the hot seasons. It is featured in all summer makeup collections and was in many F/W 12 runway collections. The zesty and cheerful color can work for a lip, eye or cheek color. For a less harsh version, use a pinky coral color flushed over your cheeks. The Armour Beauty orange lip gloss in Lucy, named after Lucille Ball's hair color, can be used by itself or layered over red lipstick for a different effect.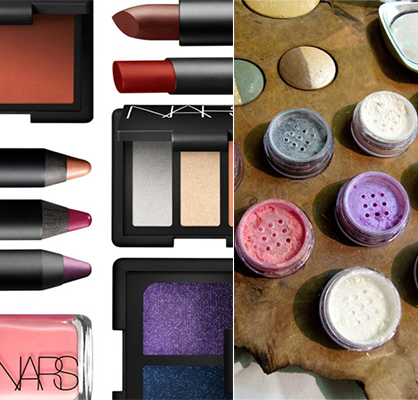 via Stylesight.com
Although Summer shades are all about brights, pastels and metallics, richer fall tones have somehow made it into this season's makeup collections but in lighter textures. Jewel tones break the tradition of seasonal shades with deep yet sheer purple lip glosses and lipsticks. Midnight navy eye color tones will add depth and contrast to lighter hues, while shimmery shades can be layered on top for a summer sparkle or on its own. Try the NARS eye shadow duo in Marie-Galante for the perfect use of this new seasonal trend.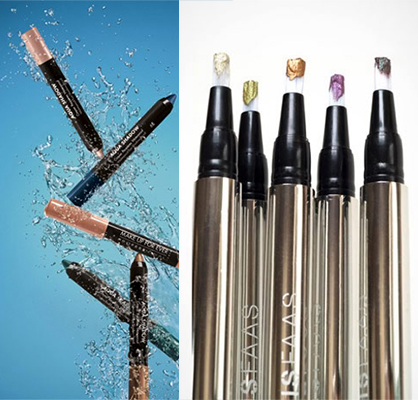 via Stylesight.com
Makeup and nail products are continuously coming out in pen shaped applicators for easy application. New compact and mobile pens include the new Aqua Shadow by Make Up For Ever with intense waterproof pigments that do not crease, smudge or fade. LAQA's nail pens make it easy to paint your nails at home or on the go and all Ellis Faas cosmetics are packaged in the pen form. Try the Ellis Faas Milky Eyes versatile liquid eye shadow for a stain on the eyes or for a dark hue.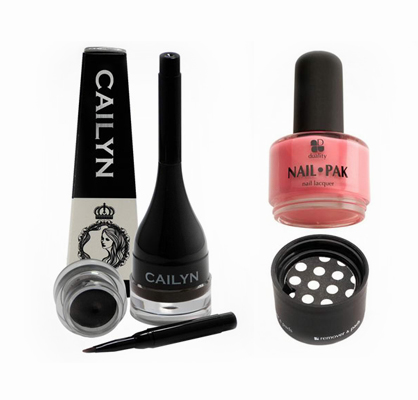 via Stylesight.com
Makeup is becoming easier to use with all-in-one packaging for easy and portable use. Cailyn cosmetics has created a gel eyeliner with a built-in brush, mineral foundation now comes with mineral powder stacked right on top and Nail Pak stacks the lacquer on top of a nail file and acetone soaked pads underneath.
To learn more about the Makeup Show and future events, visit www.TheMakeupShow.com.


Tagged in: cosmetics, beauty, nyc, color, 2012, packaging, makeup show, formulation, metropolitan pavilion,