10 Tips to Organize Your Closet
2014 is right around the corner and what better way to kick off the New Year than with an organized closet? Make getting ready in the morning and choosing an outfit a pleasurable experience, not a dreaded one, with these 10 tips and tricks for organization.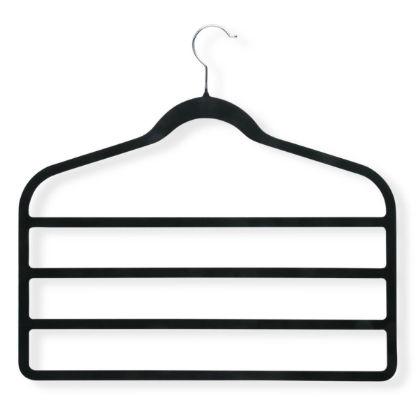 Start with a Closet Overhaul: If you haven't worn it in a year, chances are you're never going to. Keeping unwanted clothing not only takes up space, but also makes getting dressed more time consuming sifting through your wardrobe. Donate your unwanted clothing to friends, family or goodwill for a fresh start.
Invest in Proper Hangers: Create a uniform look while saving space with slim huggable hangers that help keep clothes in place. We suggest using multi-tiered hangers for pants and jeans as another space saving trick.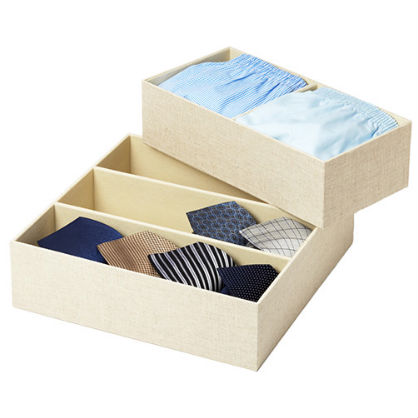 Organize Clothes by Lifestyle and Color: A uniform closet will make it easier to find things, for a faster and streamlined morning routine. Organize by occasion and lifestyle including work, casual, going out and by color. Separate tops and bottoms on different racks.
Use Drawer Organizers: Finding socks, underwear, ties and belts just got easier with linen drawer organizers. No drawers in your closet? Stack them neatly on shelves or use them in your dresser.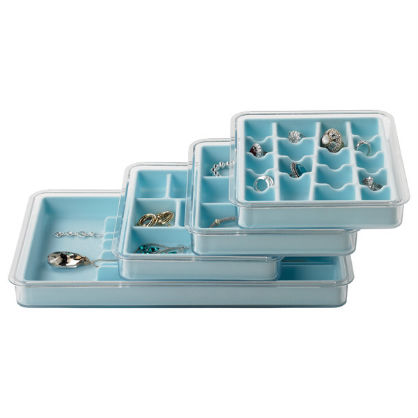 Use Stackable Trays for Jewelry: Keep jewelry organized and from getting tangled with stackable trays that also help prevent tarnish. Whether you organize by style, type or function, everything will be easily accessible.
Get a Bag Rack or Hooks: Keep your expensive handbags from losing their shape sitting on shelves, by hanging them on a bag rack or individual hooks. If you can see them, there's a better chance you will use them.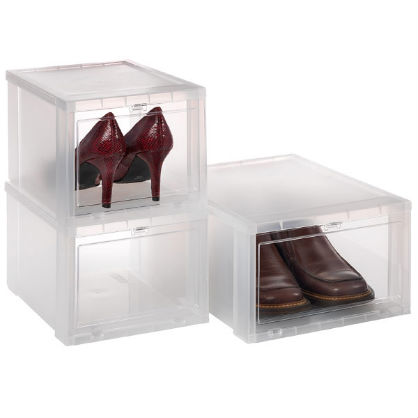 Preserve Shoes in Clear Boxes: Organize your shoes and keep them from getting scuffed and protected from dust in clear, stackable boxes. With a drop front, your shoes are easily accessible. Perfect for pumps and heels, your casual flats and flip flops can go on a rack or hanging organizer.
Seasonal Swaps are Key: Use vacuum-sealed storage bags to double your closet space between seasons. If you live in a place with harsh winters, there's no need to keep heavy coats and sweaters handy come summertime.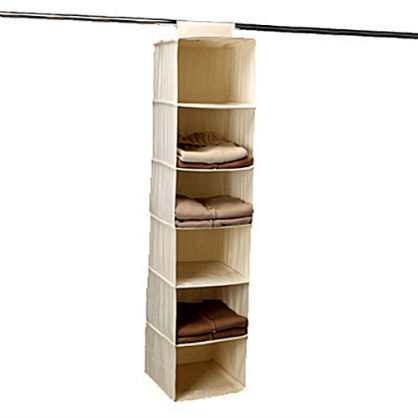 No shelves? No problem: If your closet lacks shelving space, invest in a couple hanging canvas shelves for sweaters, jeans, or anything that might stretch on a hanger. Fold by color, long sleeve vs. short sleeve or whatever works with your lifestyle.
Keep Your Hamper Handy: Prevent clothes from being strewn all over your closet and bedroom with a hamper that can be hidden in your closet. A bronze folding hamper is a chic way to hide dirty clothes and an easy way to transport them to the wash.
See more LUX Home
Tagged in: home, diy, organization, closet,