LUX Travel: Top 5 American Eco Spas
Celebrate the summer season with a destination spa vacation as you discover some of the top eco spas in America. LadyLUX has chosen five top American eco spas that incorporate some of the newest health and wellness treatments and services to date. From Canyon Ranch Miami Beach Spa and Hualalai Spa to Yelo Spa and Tree Spa, these destinations set the standard for being extra eco and extra healthy!
Canyon Ranch Miami Beach Hotel & Spa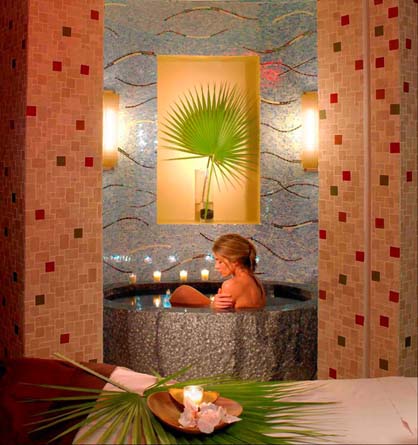 Located at the Miami Beach Hotel, Canyon Ranch is one of the first spas to set the standard in destination eco spas. As the largest wellness spa in Miami, Fla. at 70,000-square-feet, Canyon Ranch offers a large range of traditional and modern therapies, such as ancient Thai massages, a Japanese Ashiatsu barefoot massage, Chakra rituals and tons of Ayurvedic herbal rejuvenations. Spa-goers cannot miss out on the Aquavana Thermal Suite, which is a luxury collection of European-style waters, thermal cabins, soaking tubs and saunas.
Hualalai Spa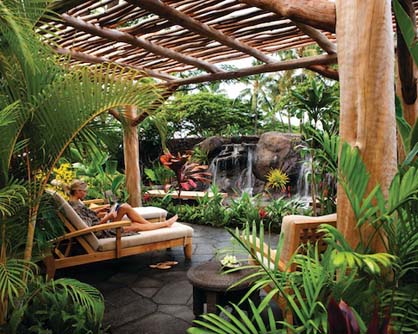 Featured at the Hualalai Resort on the Big Island in Kailua-Kona, Hawaii, the Hualalai Spa offers a range of traditional island healing practices incorporating an Apothecary collection of more than 20 natural Hawaiian ingredients used in scrubs, wraps and massages. Guests must try the warm Apothecary Mud & Clay Mosaic infused with volcanic mud, deep sea clay and pure essential oils applied to specific areas of the body to draw out toxins and reduce inflammation.
Yelo Spa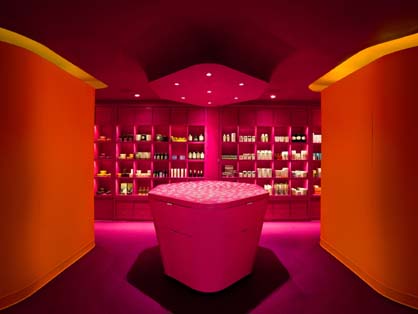 Initially used as a napping retreat, Yelo Spa in New York is a premiere spa that has evolved into a unique, futuristic establishment. Yelo Spa specially crafts massages, beauty and sleep therapy treatments for each guest in addition to specialty customized sessions. All therapy and reflexology treatments are performed on state-of-the-art anti-gravity beds that elevate the legs above the heart, slowing the heart rate for a deeper relaxation. Spa-goers cannot skip out on the Ginger Renewal Scrub for deep exfoliation. This exfoliation is infused with Turkish mineral salts and ginger oil applied on the body using heated rose quartz stones for a pressure-point scalp massage and foot massage while wrapped up in lush blankets all before ending with a YeloNap.
LakeHouse Spa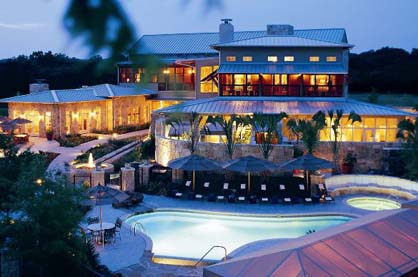 Those with a love for Southern hospitality will be in spa heaven at the Lake Austin Spa Resort. The LakeHouse Spa in Austin, Texas offers more than 100 different spa treatments to choose from as you feast on tasty dishes made with organic herbs and veggies harvested from the spa's garden. Those attending and yearning for some group activity can choose from 20 daily classes like hydro-biking and healthy cooking classes. A spa service that guests should definitely request is the Gifts of Our Garden treatment that exfoliates, bathes, massages and wraps guests in therapeutic herbs for 100 minutes.
Tree Spa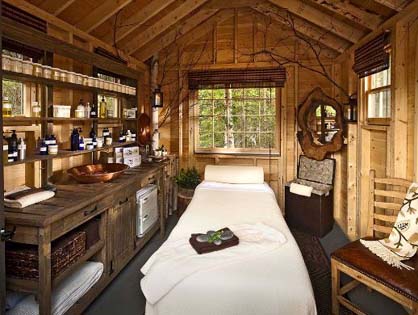 Escape from everything and travel to the woods with a destination spa retreat in the forests of Maine at the Hidden Pond resort. Located right in the treetops of Kennebunkport, Maine, the Tree Spa offers guests a signature line of soothing oils and lotions in each treatment room suspended eight feet off the ground. All treatment rooms are connected by walkways woven through the trees and crafted with natural tree bark mirrors and authentic birch cabinets for an eco-designed touch. The spa's specialty treatment is the Tree SpaPure Earth Heated Stone Therapy, which offers guests a 90-minute massage using heated basalt stones and a mix of homegrown herbs and oils that cure sore muscles.

Read more LUX Travel
Tagged in: guides, wellness, lux travel, green, beauty, health spa, spas, eco-friendly,