Valentine's Day Desserts
There's no better way to say I love you this Valentine's Day than with a little something sweet from the kitchen. Put on your apron and fill your loved one's hearts and tummies with these homemade treats.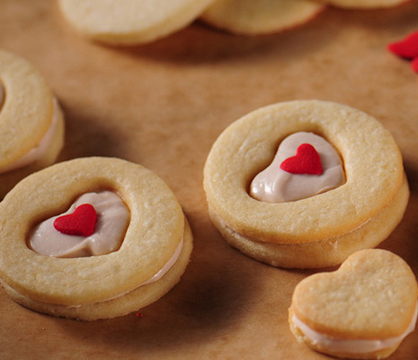 Show your sweetheart how much you care with sugar heart sandwich cookies. Flavored cream cheese frosting adds flavors to these bite sized morsels.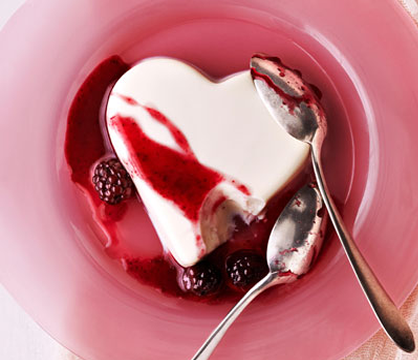 Made from pure ingredients, this panna cotta is anything but innocent. Stain with a splash of blackberry sauce and top with extra berries before indulging.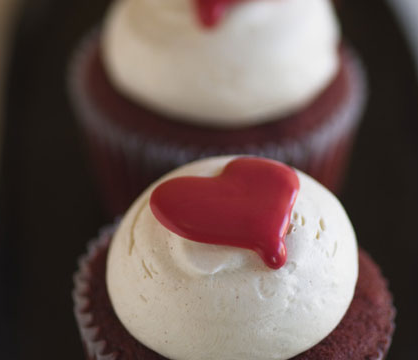 Kick your cupcake up a notch with red-hot velvet cupcakes. Cinnamon flavored, buttercream frosting makes this red velvet recipe extra decadent.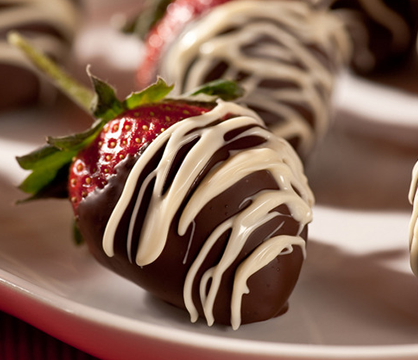 A romantic night in wouldn't be complete without chocolate covered strawberries. For an extra special treat, drizzle with white chocolate or dip in nuts.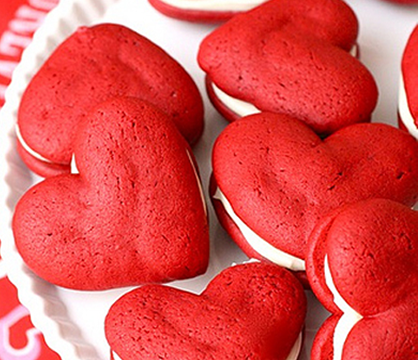 Tempt your loved ones with red velvet whoopie pies, sure to make their heart skip a beat. Take this portable treat to your neighbors, coworkers and besties.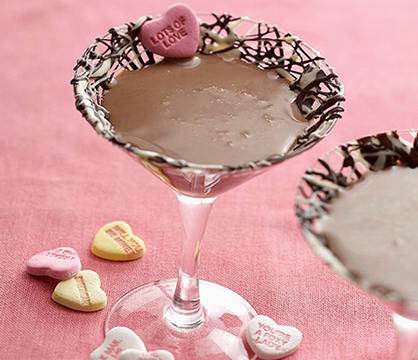 Opt for a liquid dessert with a sweetheart chocolate martini. For impressive presentation, drizzle the glass with melted chocolate and garnish with candy hearts.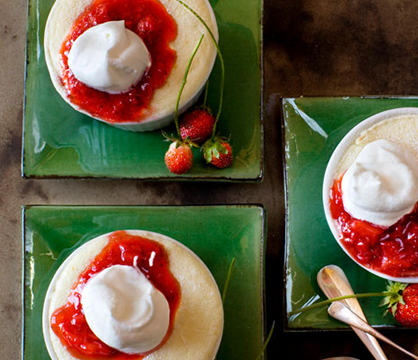 End your meal with individual pudding cakes for the perfect sweet treat. Top with fresh berry sauce and chantilly cream.

A simple recipe with no cooking involved, try making chocolate mint ice cream sandwiches with your sweetie. Sneak in for a minty fresh kiss after enjoying.
For a dessert that doubles as a gift, make heart shaped cake pops. Use strawberry, red velvet or vanilla cake mix and customize with coatings and sprinkles.
Go French with a homemade macaron. Sweet and bite sized, customize with your favorite flavors and add hearts or loving words to the top.
Read more Valentine's Day

Tagged in: recipes, diy, cooking, gifts, dessert, valentine's day,