10 Valentine's Day Sweet Treats
Sweets are synonymous with Valentine's Day and there's no better way to show your love and appreciation than with a homemade dessert baked to perfection. So go ahead and put on a red apron, add some romantic tunes and get inspired with these 10 sweet treats.
Valentine's Day Heart Cookies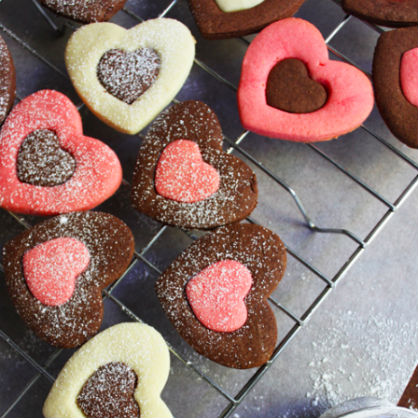 Whether you prefer chocolate, vanilla or strawberry, these heart cookies are sure to please everyone. Use cocoa powder and strawberry essence to mix and match flavors and finish with a light dusting of icing sugar.
Valentine's Day Cake Balls
Perfectly portioned for your Valentine's Day party, these bite-sized cake balls are made with Greek yogurt for a lighter dessert. Use your favorite cake mix or make a variety of chocolate, vanilla and red velvet.
Cherry Cordial Cupcakes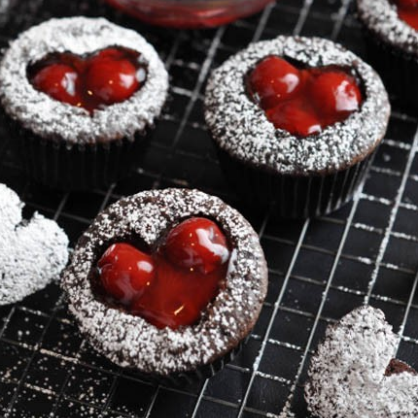 For the chocolate lovers out there, look no farther than this cherry cordial cupcake recipe. Filled with dark chocolate ganache and cherry cordial cream, homemade pie filling in the shape of a heart completes this chocolate delight.
Rice Krispie Treat Lollipops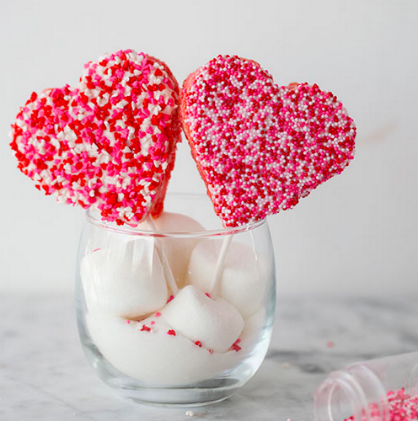 Perfect for a Valentine's Day party or handmade gifts, these Rice Krispie treat lollipops are adorable and delicious. Top with vanilla candy coating and red, pink and white sprinkles for a festive touch.
Berry Heart Bundt Cake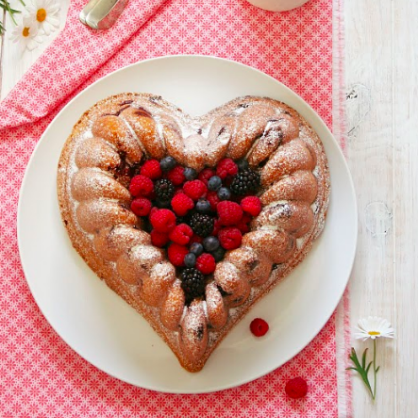 Impress your sweetheart with a heart-shaped Bundt cake filled with colorful mixed berries. Light, fluffy and infused with a fruity liqueur, throw the rules out the window and pair this with your morning cup of coffee.
Chocolate Dipped Pretzels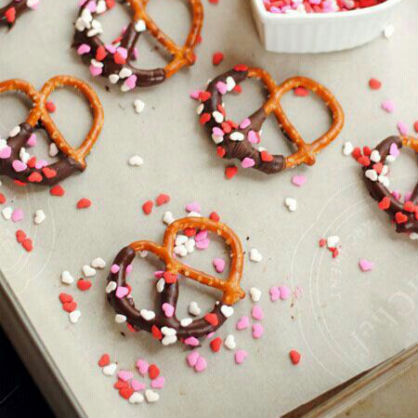 Get the kids involved in this one. These chocolate-dipped pretzels are easy to make and fun for the whole family. Simply dip your favorite salted pretzels in melted chocolate and cover in heart-shaped sprinkles for a ready-to-eat sweet treat.
Red Velvet Heart Cookies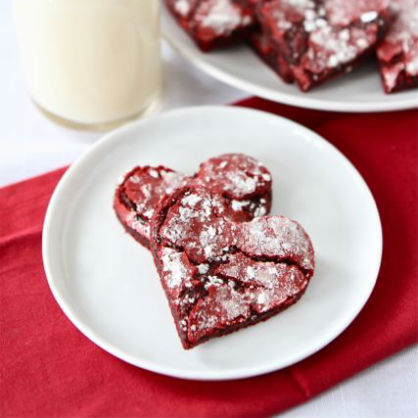 Make someone's heart go pitter patter this Valentine's Day with red velvet crinkle cookies. Cut into cute little heart shapes and topped with powdered sugar, your loved one is sure to devour these.
Chocolate Ravioli Hearts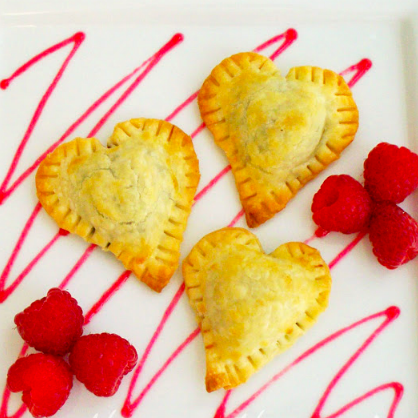 Serving up an intimate Italian dinner for two this year? Keep the theme going with these elegant chocolate ravioli hearts for dessert. Serve warm with fresh raspberries or strawberries.
Chocolate Graham Crackers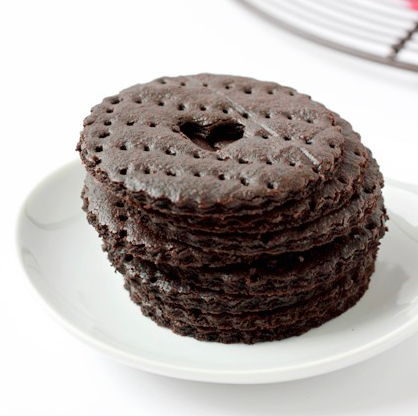 Your family will be feeling the love with these homemade chocolate graham crackers. Punctuated with small hearts in the center, these are perfect for dipping in milk or vanilla frosting.
Red Velvet Brookies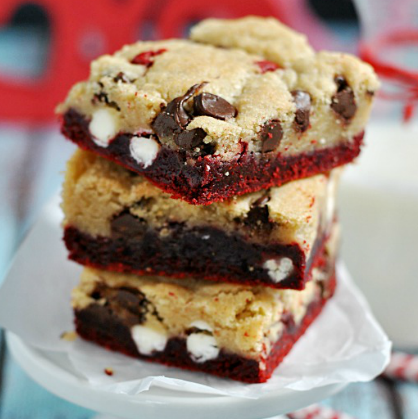 Mix everyone's two favorite desserts with this decadent recipe for red velvet brookies. Part chocolate chip cookie, part red velvet brownie, these bars are for anyone with a serious sweet tooth.

Read more Valentine's Day
Tagged in: food, recipes, love, desserts, valentine's day,