Valentine's Day: DIY Gifts, Crafts and Cards
Valentine's Day is that time of year to show that special someone how much you care. Since some of the best gifts are ones that come from the heart, these personalized DIY arts and crafts ideas make the most meaningful presents for your sweetheart or friends you hold dear.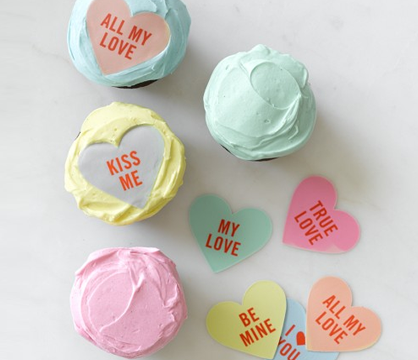 Inspired by conversation hearts, these edible paper decorations can be placed directly onto cupcakes for a fun and easy treat that expresses just how you feel.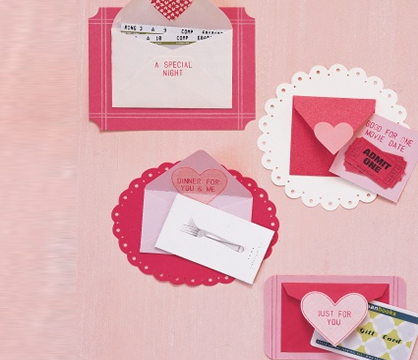 Embellished envelope cards are an adorable way to give movie tickets a gift card or love note. By simply gluing together an envelope, a piece of card stock and adding fun embellishments, this envelope is a gift in itself, and one that any Valentine would adore.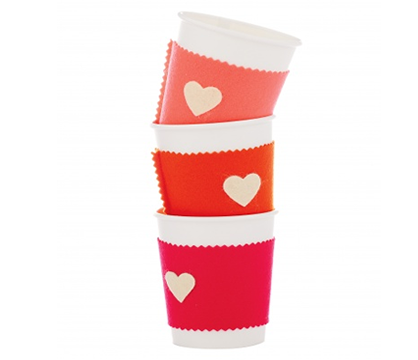 The perfect gift for a coffee lover, this felt coffee-cup sleeve is not only cute, but helps the environment with one less disposable coffee sleeve.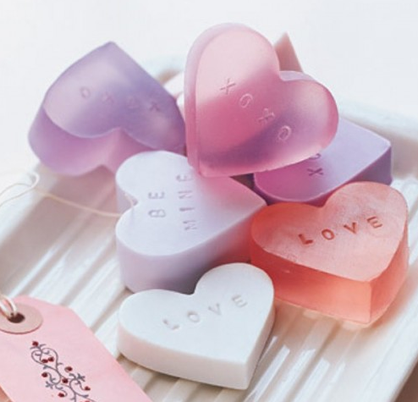 These heart-shaped DIY soaps, inspired by conversation hearts, are adorned with love notes. Put them in a cellophane bag with glitter and tie with tags to create the perfect gift for friends.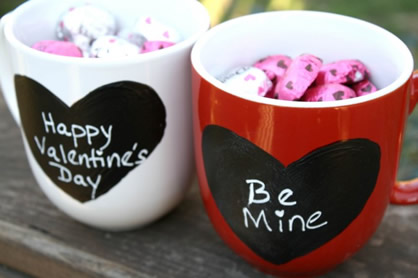 Easy and adorable, a DIY chalkboard mug is inexpensive and can be used year round. Fill the mug with candy and insert your favorite sweet message onto the chalkboard heart for a personalized and heartfelt gift.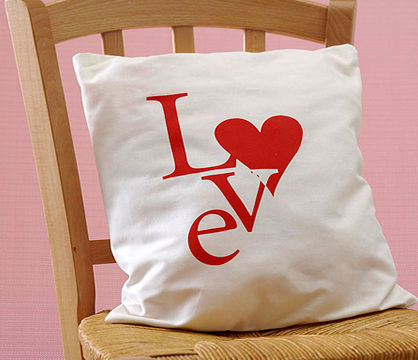 Use this pattern to adorn a throw pillow to spell out "love" with a heart. Just iron-on with transfer paper from a craft store to make this adorable personalized pillow.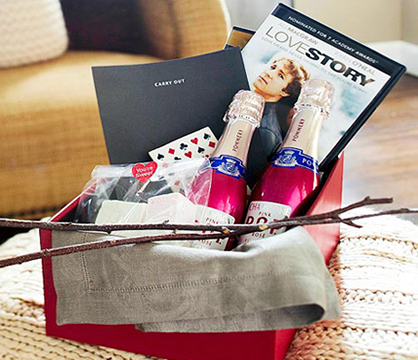 A romantic movie basket is a date night in a box. Put together some champagne, his favorite candy and the perfect Valentine's Day movie for a thoughtful gift that you can enjoy together. Don't forget to add marshmallows and twigs if you plan to enjoy the movie gift by a cozy fire.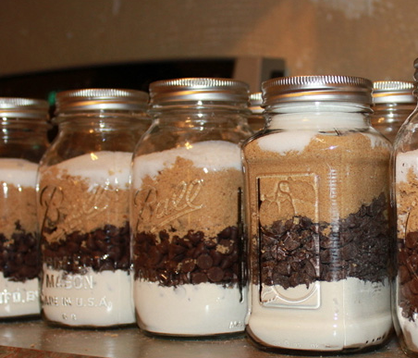 Use a recycled jar to create a pre-made cookie ingredients kit. Treat your lover or friend with a baking habit or sweet tooth and save the environment at the same time!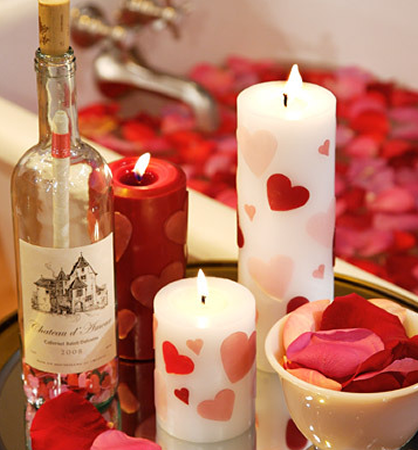 Set the mood with romantic heart candles for a sexy Valentine's Day. Made with chopsticks, a blow-drier, craft punches, wax and a candle, anyone can create the perfect Valentine's ambiance.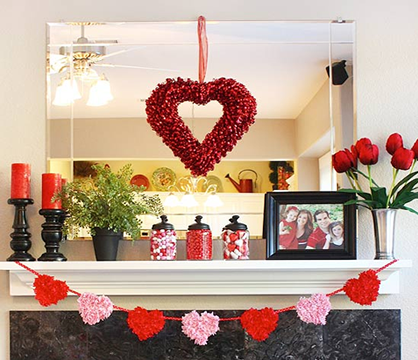 Dress up your home by creating a festive Valentine's Mantel. Add candles, roses, jars of candy and specially crafted heart garland to complete the colorful look for your home.
Read more Valentine's Day articles.
Tagged in: diy, gifts, crafts, valentine's day gifts, valentine's day,