World Water Day 2013 Unites the World With Water Awareness
Did you know that approximately 50 percent of your body is made up of water and that approximately 97 percent of the earth is covered in water? Held annually on March 22, World Water Day continues to bring the world together through the natural resource that connects us all. Environmental, conservation and national organizations will join forces on World Water Day to bring awareness on the need for water cleanliness.
As a means of focusing attention on the importance of fresh water and advocating for the sustainable management of freshwater sources, World Water Day was first founded during the 1992 United Nations Conference on Environment and Development (UNCED). The United Nations General Assembly designated March 22, 1993 as the very first World Water Day.
Every year, the environmental anniversary highlights a specific aspect of freshwater. In 2013, World Water Day is dedicated to the theme of cooperation around the world.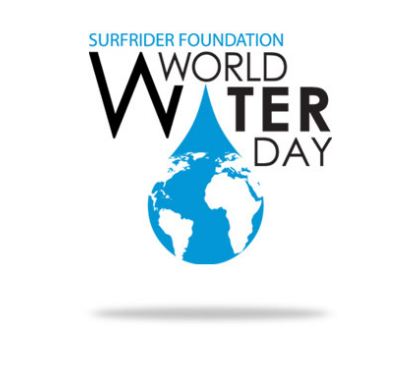 Photo Courtesy of Surfrider
Leading non-profit environmental organization, the Surfrider Foundation, celebrates World Water Day to help educate and drive awareness for its many clean water campaigns and programs. To support this holiday in the conservation world, the foundation is helping to raise awareness for its Clean Water Program, including Know Your H2O, Ocean Friendly Gardens, Blue Water Task Force and spreading the word on how to make small, simple changes in daily lives that can have a huge impact on water quality and cleanliness. The Surfrider Foundation is also offering a special membership offer.
For 2013, the Surfrider Foundation has teamed up with Teva, Finlandia Vodka and GoPro to hold their Second Annual 3 Second Movie contest. Until March 15th, the foundation is challenging filmmakers and water environmentalists alike to create a three second water-themed movie that captures the essence of water. The movie can be about anything related to water. Surfrider wants to know what water means to you whether good, bad or recreational. In 2012, they received over 160 movie submissions and they are expecting to double that number this year.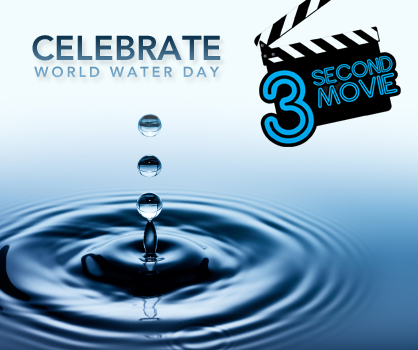 "Last year we saw a variety of submissions, from breathtaking scenic moments along the coast, to belly flops, snowboarding and river surfing," said Surfrider Foundation communications manager Alexis Henry. "What was really great about all these videos is that they helped raise awareness about our world's most precious resource in only three seconds."
Participants can submit their movie via Surfrider's Facebook page for a chance to win one of three grand prizes including a GoPro Hero 3 camera and sandals from Teva. Also on World Water Day, Surfrider will announce the winners and release the top movie selections compiled into a short set.
Another way to promote awareness is through the World Water Day challenge. Like last year, all participants will give up water in one area of their lives for the day. Supporters can build awareness by participating in this water cleanliness campaign doing simple things such as not taking showers, not brushing their teeth, not doing their laundry or cooking without water. Members should also complete water "fix it" problems on this day like inspecting faucets and pipes for leaks, sweeping driveways and sideways and taking shorter showers.
World Water Day 2013 expects to create a higher global observance continuing to highlight the need for the care and management of the earth's water resources. Organizations like the Surfrider Foundation help to raise awareness in creative ways and bring more people together conserve more water and create more clean water for the world.
For more information on the Surfrider Foundation's efforts and World Water Day, visit www.Surfrider.org and www.UNwater.org.
Tagged in: surfrider foundation, water, water conservation, water purification, united nations, teva, world water day, world water day 2013,