Wellness Wednesday: 10 Healthy Recipes Using Pumpkin
Everyone's favorite cultivar of squash, it seems the second the season changes, it's all about pumpkin! From spiced lattes to holiday decor, it's the official mascot of fall. Versatile and a great source of vitamin A, incorporate pumpkin into your cooking repertoire with these 10 healthy recipes.
Roasted Pumpkin Sage Soup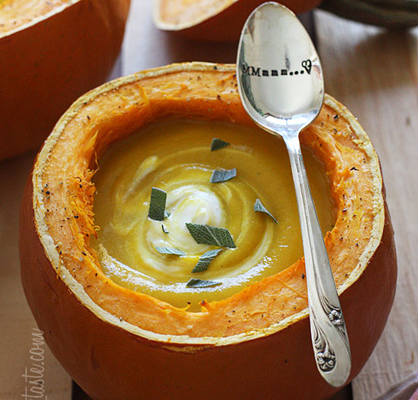 For an "A" in taste and presentation, serve pumpkin sage soup at your next get together. Featuring shallots, garlic and sage, serve this savory soup in a hollowed out pumpkin.
Pumpkin Quinoa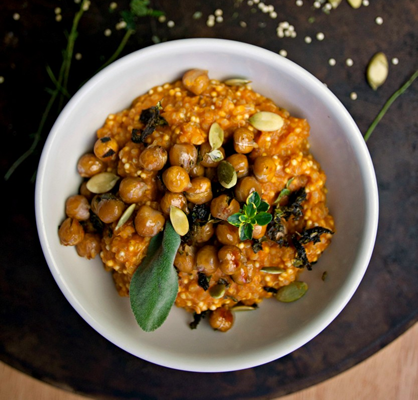 Get your fill of grains and fiber with pumpkin quinoa featuring chickpeas and millet. With the addition of maple syrup and coconut milk, you may mistake this meal for dessert!
Pumpkin Oatmeal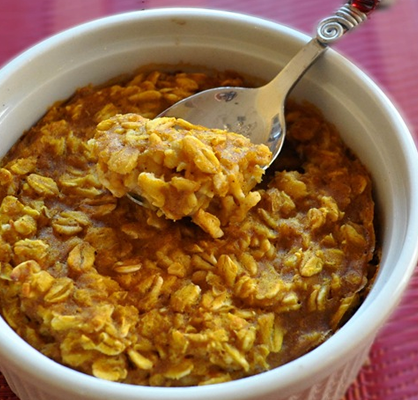 Take your morning bowl of oatmeal to the next level by adding a little pumpkin. Cinnamon, nutmeg and vanilla add a sweet and spicy touch, while walnuts create a crunchy finish.
Spiced Pumpkin and Radicchio Salad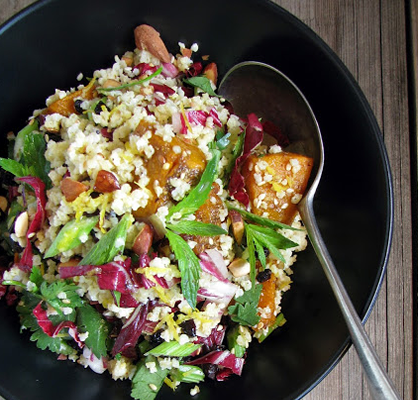 Simple, fresh and seasonal, the secret to this delicious salad is in the spiced pumpkin. Add mint, parsley and lemon zest for a healthy and flavorful salad you'll want to eat all year.
Vegan Pumpkin Chili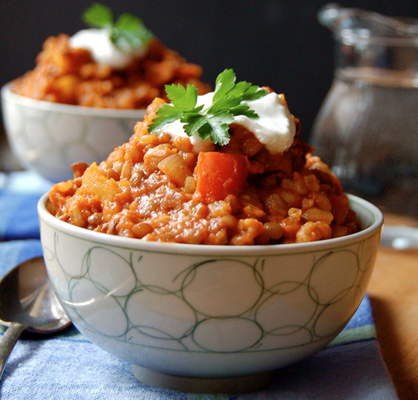 There's nothing like a little chili when the weather starts to turn and with this vegan pumpkin chili, you won't feel bad about indulging in this comfort food. Top with chopped parsley and a drizzle of olive oil.
Pumpkin Hummus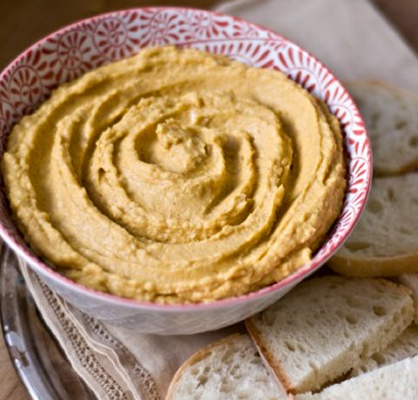 Sick of your boring old hummus? Get experimental this season and try pumpkin hummus. Simply add pumpkin puree to your original hummus recipe and serve with pita, crackers or veggies. Also try it as a spread for a ham sandwich!
Pumpkin Lentil Burgers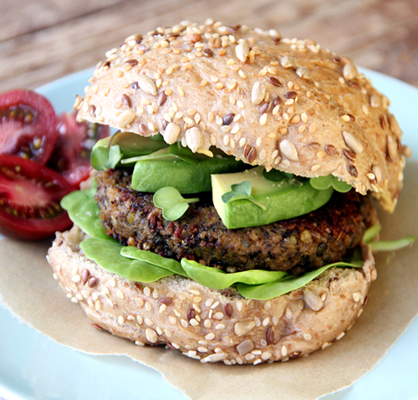 We love a good homemade veggie burger and are anxious to try this recipe made with lentils and pumpkin puree. These tasty patties are flavored with cloves, oregano, mustard and soy sauce.
Pumpkin Pie Chia Pudding Parfait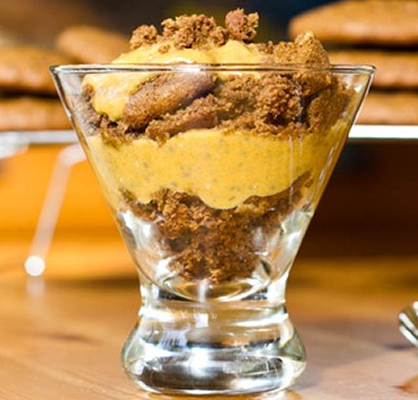 Convert your traditional pumpkin pie into a healthier version with this chia pudding recipe. With approximately 10 grams of fiber, it's the perfect, healthy sweet treat. Serve with ginger cookies if desired.
Roasted Pumpkin and Pomegranate Salad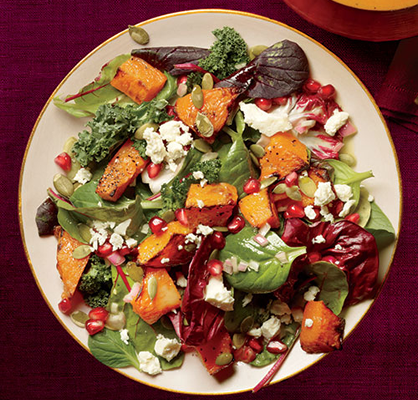 Look no further than this pumpkin and pomegranate salad recipe as your go to for greens this season. Topped with goat cheese for added flavor, it's tossed in a pumpkin seed oil vinaigrette.
Pumpkin Risotto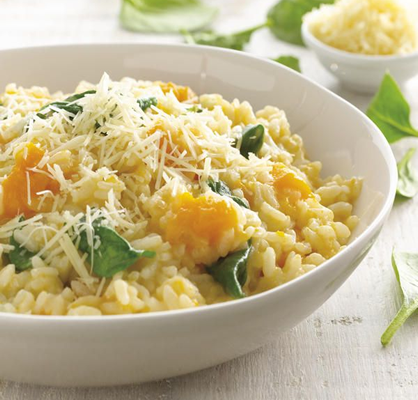 Ok, this may not be "healthy" per say, but who can resist a hearty bowl of risotto? Make this Italian dish a fall favorite with spinach, browned onions and, of course, cubes of pumpkin.
Read more Wellness Wednesday
Tagged in: food, wellness wednesday, recipes, nutrition, fall 2013, health,