10 Made-From-Scratch Salad Dressings
Summer is here and tons of fresh produce is in season. It's time to mix up some summer salads. Here are 10 fresh homemade dressings that will dress up any combination of fruits and veggies.
Miso Dressing
Go Japanese and whip up this Miso Dressing. Ginger, white miso and soy sauce give this dressing a salty tang. Try it over some soba noodles for a cold Asian salad.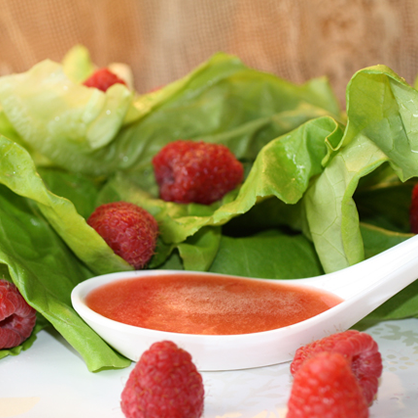 Raspberry Vinaigrette
Fresh raspberries form the basis of this sweet vinaigrette. Combine it with blueberries, strawberries and walnuts for a quick summer salad.
Lemon Tahini Dressing
Buttermilk is the star of this creamy dressing. With lemon, garlic, mint and sumac, the tahini-based sauce is perfect over chopped tomato and cucumber.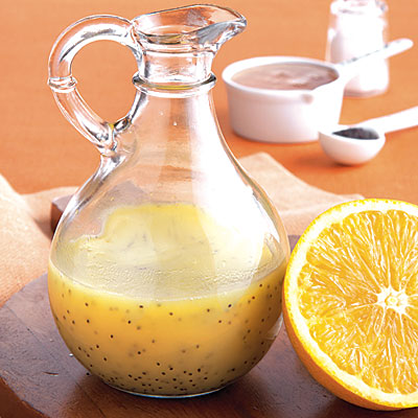 Poppyseed Dressing
This Poppyseed Dressing is ideal for a fruit salad. Onion and mustard are the secret that makes this sweet dressing.
Curry Dressing
Balsamic vinegar and honey form the perfect complement to curry in this nonfat dressing. Splash it over some spinach leaves for a spicy meal.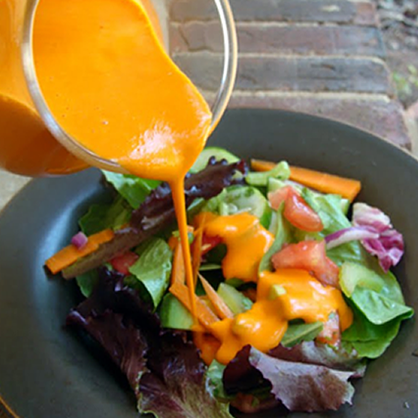 Roasted Red Pepper Dressing
Infused with fresh herbs such as rosemary, oregano and cilantro, this Roasted Red Pepper Dressing is a delicious way to dress up pasta and black beans.
Yogurt Cumin Dressing
Chili sauce and lemon zest spice up this Yogurt Cumin Dressing. Pour it over some quinoa and veggies for a dish with Middle-Eastern flair.
Thai Salad Dressing
Toasted sesame oil, ginger, garlic and soy make this Thai dressing pop. Drizzle it over some fresh cut veggies and tofu for an easy Asian dish.
Oriental Dressing
This Asian-inspired recipe gets its flavor from mustard, rice vinegar and honey. Splash it over some chicken, wonton strips and greens for a Chinese chicken salad.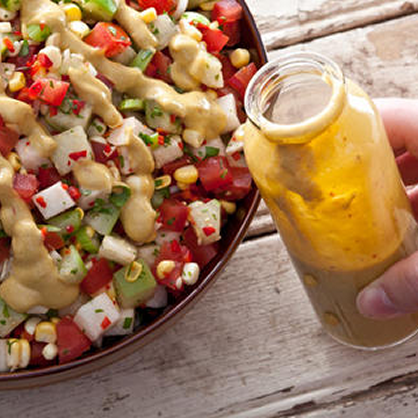 Chipotle Avocado Dressing
Smooth avocado gives this dressing some healthy creaminess while chipotle gives it a kick. Mix it up with some black beans, red pepper and corn for a Southwestern favorite.
Tagged in: food, recipes, kitchen,